We often talk about local living, but what does that really mean?
Spending your dollars at locally-owned and operated businesses in your community has got to be more than just a token idiom, it has to be an understanding – a way of life, in fact.
The research that went into this article is a combination of over three decades of being self employed in downtown Owen Sound, and co-owning a small retail store, which has now become the longest running independent toy store in Canada today.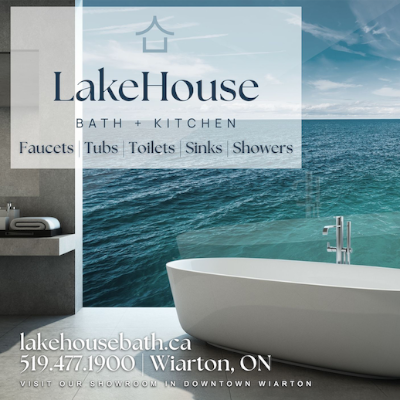 In addition, I'm constantly seeking to better understand how communities can build strong local economies and increase community wealth, specifically in the area of micro enterprises (1-4 employees) and their impact on local communities.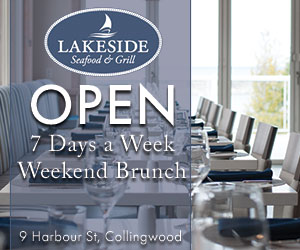 My business partner saw a need for a quality toy shop for young families in Owen Sound back in 1977. Considering that statistically 51% of all small businesses that start up in Canada do not make it to their fifth year in business, I'd say we are more than proud of our enterprise. Along the way we've employed dozens of young local students, who have gone on to be become lawyers, judges, international spies (really!), journalists, moms and dads! All past and present employees have worked with us to create a business focused on "toys for thinking minds' over the past 43 years.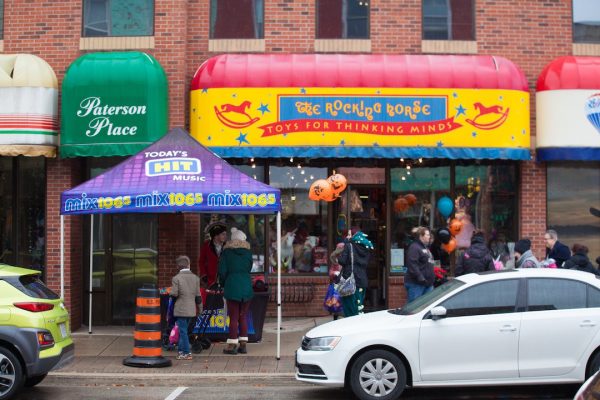 Supporting local business is just that – supporting your friends, family and neighbours to make a living and be a vital part of the community in which the business is located.
The economic principle at play is a common measure of the health and wealth of a local economy, referred to as the "multiplier effect". The local multiplier is a fundamental strategic tool at the centre of a community's determination to build a strong local economy.
Simply put, the economic multiplier effect indicates how much money injected into an economy is re-circulated in that economy. Buying locally, whether as a business or an individual, has tremendous power; it greatly influences economic development and community vitality through greater use of local resources and capabilities.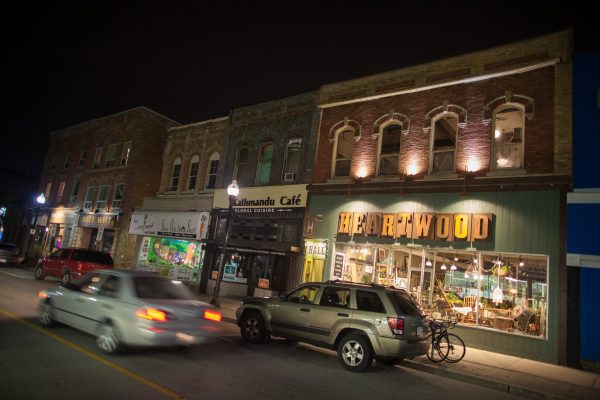 The basic economic principle around the multiplier effect affirms that local businesses recirculate a huge percentage of revenue back into the local economy through support of local charities, local taxes and employees. The misconception that bigger is better has long been proven than bigger is, well…bigger.
According to recent statistical data from Innovation, Science & Economic Development Canada Small Business Branch (Jan 2019), micro enterprises make up 53.8% of all Canadian businesses.
Let's consider what we know according to the 2016 Census Data profiling Bruce/Grey/Owen Sound:
We know that 6,450 people are employed in the retail trade.
We know 37,095 residents drive their car or truck to and from their place of work
We know that 300 residents use public transit to get to and from their work. (Yes correct!)
We know that 340 people choose to regularly ride their bikes to and from work.
An overwhelming 2,915 people walk to and from their work
These are important tidbits of data, and I intend to leave this information with you to consider how local tax dollars are spent by your municipality. Reflect upon public transit cost vs use, sidewalks, bicycle friendly roadways, etc. Are decisions being made on a local level to adequately address the statistical reality? That is to say, do local decisions make sense to the community members? Perhaps another article, for another Rrampt issue is: public procurement policies and local businesses.
In 2004 the Andersonville Study of Retail Economics-Civic Economics (USA) reported their research determined that local businesses generate a whopping 70% more local economic activity per square foot than national chain retail stores. Spending $100 at an independent business equals $68 in local economic activity vs spending $100 at a chain retailers, which returns $48 in local economic activity.
In short, money spent at a locally owned/operated business generates 3.5 times more wealth for the local economy compared to money spent at chain-owned businesses.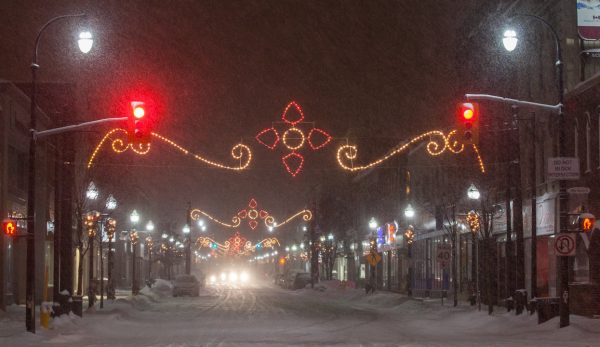 Further that point, a study from Michigan State University 2010 by Nandi Robinson, titled Why Buy Local: an assessment of the economic advantages of shopping at locally owned businesses, focused on Grand Rapids Michigan's local economy, and determined that for every $100 of consumer spending in locally owned businesses, it generated a premium in enhanced economic impact. To be exact, $73 Stayed in Grand Rapids local economy.
That $73, for example, is dispersed locally in the form of wages; charitable donations; taxes, which fund city services; and purchases of goods and services from other local businesses. It is important to note, non locally owned business in the same study generated $43 of revenue that remained in their local economy.
Knowing the multiplier effect, the aforementioned studies and results of all, we can be confident a market place of hundreds of small businesses is the best way to ensure innovation and low prices over the long term.
A growing body of research increasingly demonstrates that entrepreneurs and skilled workers are more likely to invest and settle in communities that preserve their one-of-a-kind businesses and distinctive character.
How does your community measure up?
Chain retailers certainly play a role in every economy. The arrival and expansion of these large companies affects the small business sector directly. There is immediately an increase in competition for labour, commercial rent and lease costs increase, and typically communities can see a general decline in small business sales and startups. Purchases at national chains typically cause money to leak out of the local economy. National chains send money outside of the community they are in to the areas they are headquartered generally speaking.
Money leaving a community through national chains is often referred to as "leakage". Consider a pot with a leak in it – the whole pot represents the local economy where money flows into the economy through investment and exports. The leak represents the acquisition of goods and services from outside the local economy. This of course is absolutely essential for a healthy economy in the big picture; however, if the balance of local business wealth vs national chain (not locally owned) businesses becomes too heavily tipped one way or the other, economies suffer and communities flounder.
The more "leaks" that can be stopped the slower money leaves the local economy resulting in more local jobs, more income, and increased community wealth.
The economic argument for encouraging local purchasing is not only that it creates local jobs and wealth, but increased community health, smarter growth (less sprawl) improved and increased tourism and a strong sense of community that all foster more direct cultural entrepreneurship – pow! Rrampt is a perfect example of this cultural entrepreneurship and understands the impacts and long lasting positive outcomes of supporting "all things local".
By shopping at local businesses you are supporting an owner who lives in the community, is likely committed to staying in the community and are certainly more invested in the community's future for themselves, their family, and their employees.
What does this all mean to you? Well I hope on behalf of the thousands of folks who own or work in micro enterprises locally, next time you make a purchase, you consider where you put your money. By shopping locally and supporting locally owned business, you invest in your community both socially and economically. You help create jobs for your family, your friends, your neighbours.
So next time you grab a coffee, have lunch, get a pair of new shoes, buy a new jacket, a birthday gift , a teapot, a loaf of bread, some carrots, a book, a cheese tray, a new plant or have your computer repaired…..remember: we all win when you keep your money in our local economy as much as possible!
Written by Deb Haswell
Co-Owner
The Rocking Horse
Owen Sound
---
Deb Haswell co owns The Rocking Horse with her partner, Dianne Mattice, in downtown Owen Sound. Deb is a former mayor, deputy mayor and long time OS city councillor and has served as president of Ontario Small Urban Municipality Association, currently a commissioner with Niagara Escarpment Commission. During Deb's years as an elected official she advocated for small businesses and small town Ontario with many well documented successes.