Alone on stage stands a poet, illumined by the glare of overhead track lighting.
It's hot in the hall, but he's not sweating. In fact, he's too cool for the room. He casually sizes up the audience, preparatory to erupting in a rapid-fire burst of beatboxing through a sly grin.
The poet is CR Avery and the scene is St George's Hall in Owen Sound. The event? The opening night of last year's Words Aloud Festival of Spoken Word and Storytelling. If you were there, you'll remember the power of that evening – and you can expect even more of the same thrilling verse this year, when we shift our venue to the Harmony Centre for our Owen Sound opening night on November 1. And if you were there, you'll want to get your tickets posthaste, because you're in for a night to remember.
Words Aloud, like a lot of cultural organizations in the Grey-Bruce area, punches above its weight. Since 2004 we have been bringing the finest spoken word performers, page poets and storytellers to the region. Names like Anne Michaels, Sue Goyette, Karen Connelly, Priscila Uppal, Barry Dempster, Shane Koyczan, John Giorno and too many other legends and leading lights to mention.
Advertisement
This year we're coming on stronger than ever. Opening night in Owen Sound will see two electrifying poets take the stage – the mighty Buddy Wakefield, three-time world champion spoken word artist and self-described most toured performance poet in history; and the multi-talented Prufrock Shadowrunner, a former Canadian spoken word champ.
Our main stage event for Saturday, November 2, will be in Durham, and feature the social conscience verse of yes, the poet (estefania alfonso falcon), the sensual world of Ruth Daniell, and the expansive vision of Alicia Elliott.
For Sunday, November 3, the main stage moves to the Coffin Ridge winery in Meaford, where we'll get to experience the dynamic Charlie Petch, whose irony and puckish, often ribald humour is sure to hit its mark; the brilliant Greg Santos, who'll provoke more than a few thoughts; and the timeless Lorri Neilsen Glenn.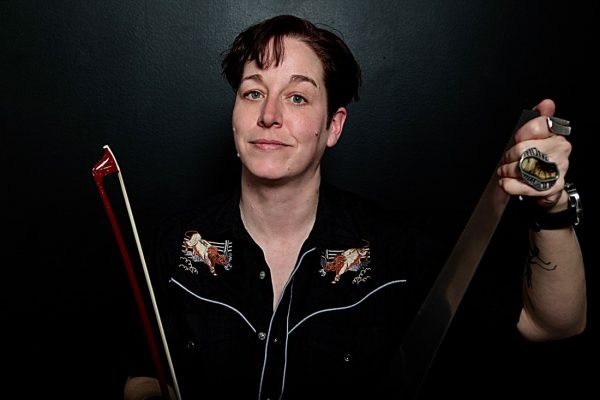 And all this is above and beyond the workshops and discussions at the M'Wikwedong Indigenous Friendship Centre in Owen Sound, the Durham Town Hall, at Coffin Ridge and in local schools.
What's more, Words Aloud is going green and becoming a low-waste event: we'll be eschewing paper plates and disposable cutlery, installing butt cans for those who smoke, and we won't be selling bottled water. But we're most excited about our Workshop Bus! We'll provide transportation to and from our disparate events sites by means of a bus, on which participating riders will have the chance to do a workshop with former Owen Sound Poet Laureate Kristan Anderson.
All this to say that this year's festival will be one for the books. As for me, I can barely contain myself! I want to spread the news with the fervor of a street preacher, and convert the whole region into poetry lovers. If you've never been to a poetry festival and are unsure, I say take a chance with us. It's a safe bet you'll get your socks rocked off.
For the full scoop on the artists, tickets, events and locations, visit us at wordsaloud.ca
---
Written by Richard-Yves Sitosk
Photo of Buddy Wakefield:
Caption: Buddy Wakefield, joyously melting faces.
Credit: Ted Catanzaro