How do you sum up a weekend-long event when your head is still reeling from the sheer brilliance of it? This year's Words Aloud was my first experience with the festival and it will not be my last. Being immersed in a community of poets for the better part of a weekend brought out a beautiful sense of kinship among everyone. Although many of the poets were battling colds or juggling challenges of one kind or another (Ruth Daniell displayed serious multitasking as she performed while her infant slept against her…) they delivered incredible performances that held listeners captive.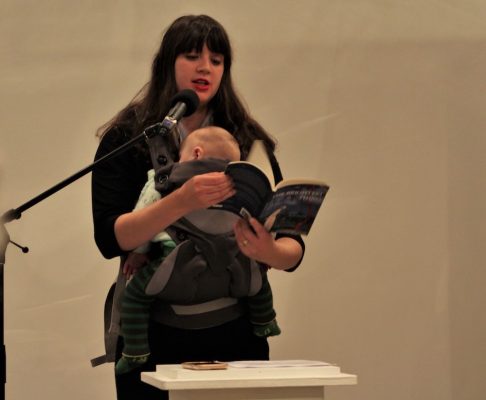 With performers from near and far, and with vastly different backgrounds that filtered into distinct voices, I was struck by the love and support that flowed freely. There was a visceral sense of community right from the start. Kudos to festival Artistic Director, Kait Dickinson, whose vision brought together an eclectic group of artists eager to share their passion on stage and in workshops. As my friend, Christopher McGruer, put it – this year's Words Aloud was diverse and challenging, filled with hard truths and revelations. Nerves were hit and I wasn't alone in my laughter and tears. We can't help but connect with stories when the tellers themselves are unapologetically open.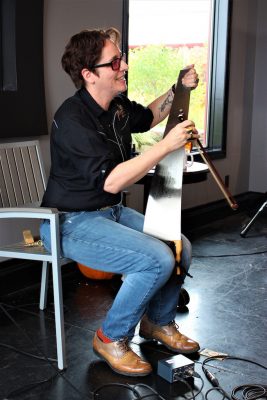 Truthfully, I have very little experience with spoken word poetry. I deliberately went into this weekend without much background on the artists, wanting instead to have that blank slate experience that so often proves formative. And let me tell you, no video recon could have prepared me for the breathless impact of being woven together with every single person in the room by the poets that took the stage.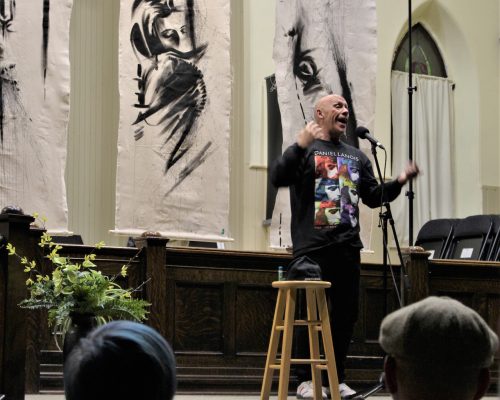 Buddy Wakefield's, Prufrock Shadowrunner's, and Charlie Petch's fearless and authentic performances pulsed with electric current, while Ruth, Greg Santos, and Lorri Neilsen Glenn wove lyrical stories that kept us wanting more. The words offered up by Lishai and yes, the poet were raw, honest. And of course, Coco Love Alcorn's soulful style drew on full audience participation, guiding us into back-up vocals and percussion as she spoke-sang poems – and the terms of agreement for a cell phone app – passed to her from the crowd. Okay, it was a definite moment of awe when she took my notebook and sang the piece I had offered.
Advertisement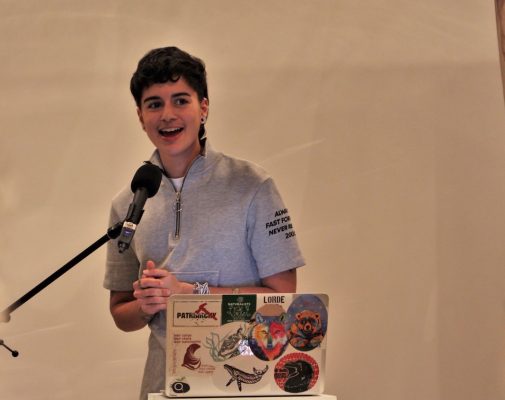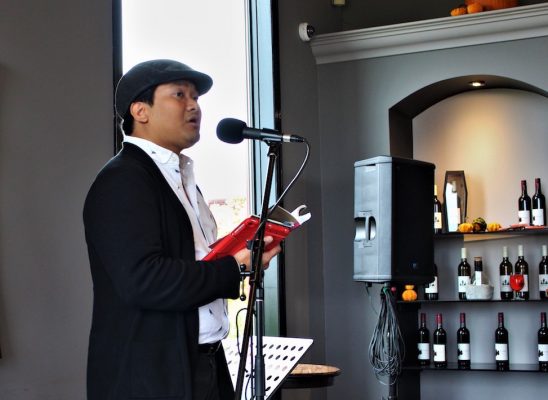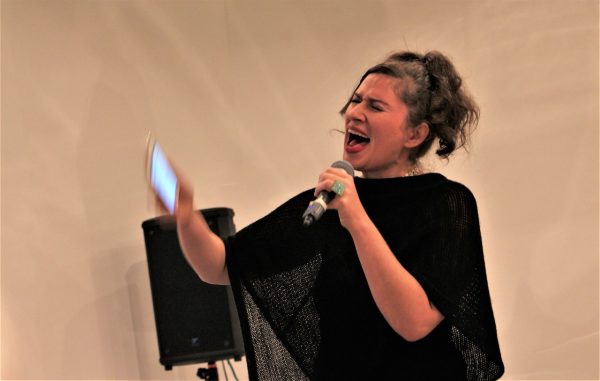 I was impressed by the level of intimacy at the main stages. It may have had something to do with the inspiring venues – the Durham Art Gallery and Coffin Ridge were particularly cozy. Although it seems that when you bring together a group of creative folks with a love of expression, kindred feelings are bound to happen. Performer or audience member, we all belonged there because of a shared passion.
That sense of belonging was only strengthened in workshops, where artists shared their wisdom and journeys with participants. There was a genuine sense of wanting to help one another dig deeper, unearth true voices, tap into vulnerability. The entire weekend felt like a safe space in which to unfold and allow inspiration to take its natural course.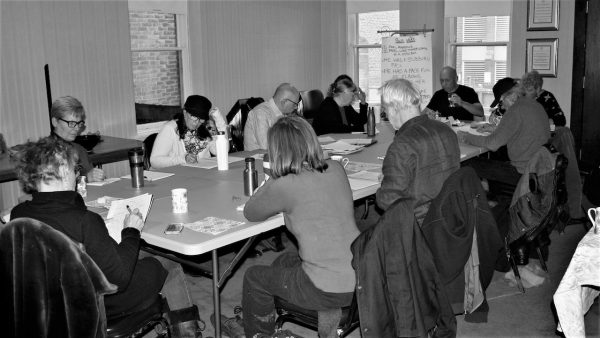 It's undeniably beautiful that we can host such a powerful annual event in this area. The festival bridged the geographical gaps with transportation, focused on keeping things green to lessen the impact on our community, and at the same time retained the artistic focus of Words Aloud. After experiencing first-hand the powerful connections and creativity that were in abundance over the weekend, it's no wonder this festival has become a staple. I'll see you there next year.
---
Words and photos by Sarah Goldman