"I've never directed anything like this before," says Kathleen Cassidy about the new play West Moon coming to the Roxy Theatre this week.
It's a far cry from her last production, Spamalot, where characters were constantly entering and exiting the stage. Considering that the characters in West Moon are all dead, it's not surprising that there is less running on and off the stage. But that's not too say this play is lacking vitality. In fact, it's full of life, and the movement occurs in plot and character development – and also in the lobby, where there'll be a Newfoundland Kitchen Party to kick the night off with band The Maggoty Fish and Screech (of course) at the bar.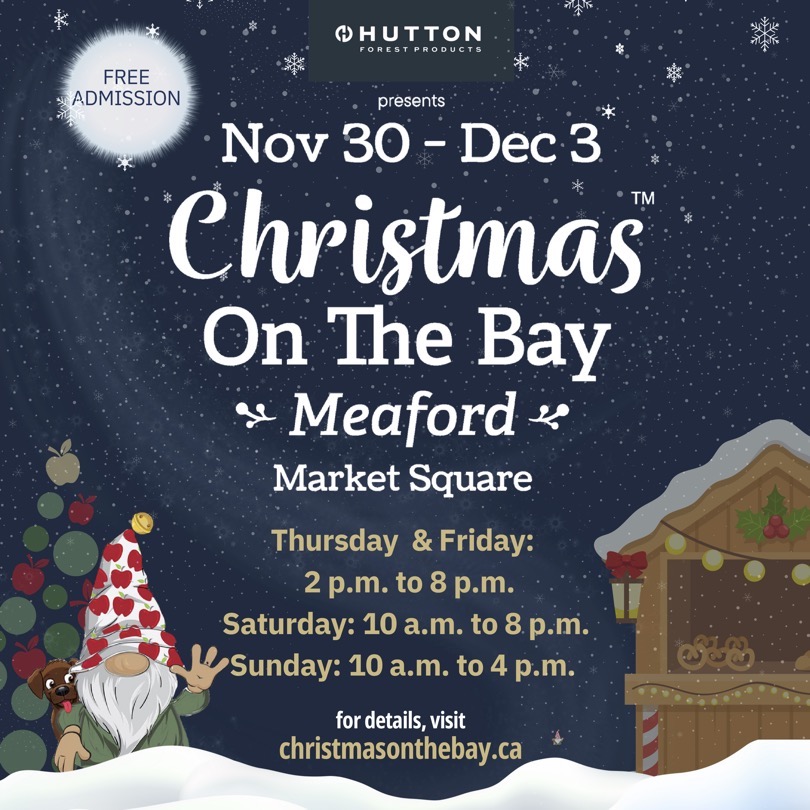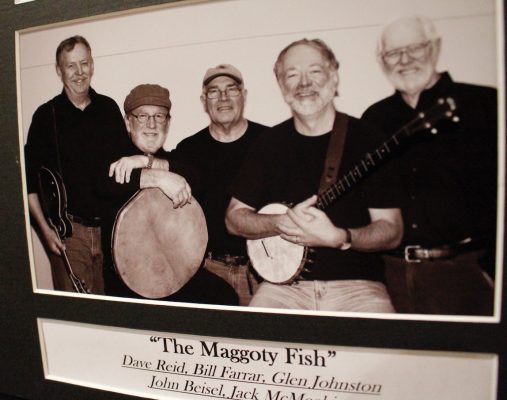 The play itself dives deep into the history of Newfoundland. "What comes out in this play is the resilience of the Newfoundlanders," Cassidy says. "Life was tough for them, but it was home, and their sense of humour kept them going."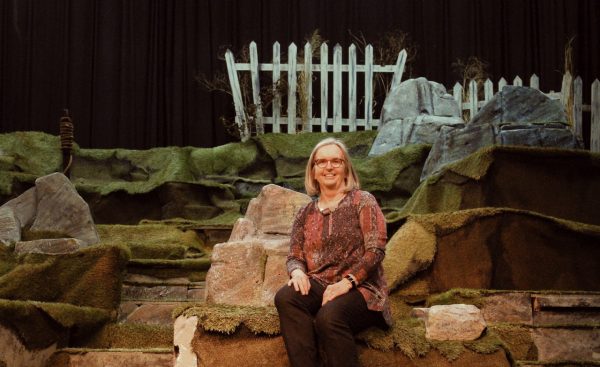 The play strikes a beautiful balance between levity and gravity – there is a lot of humour and just as much sadness. The sense of community amongst the cast ensured there were lots of laughs, but it also wasn't uncommon for cast members to shed a few tears at the end of each rehearsal.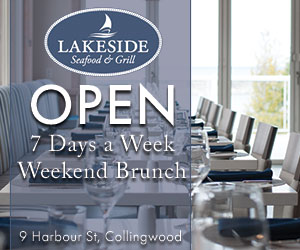 It's a story about Canada and the resettling of towns that has happened in many provinces, but is crucial in understanding the connection that Newfoundlanders have to their land and the waters that surround them. They are forever tied to the fishing industry, which has been both a blessing and a curse. "It's a piece of Canadian history," Cassidy notes.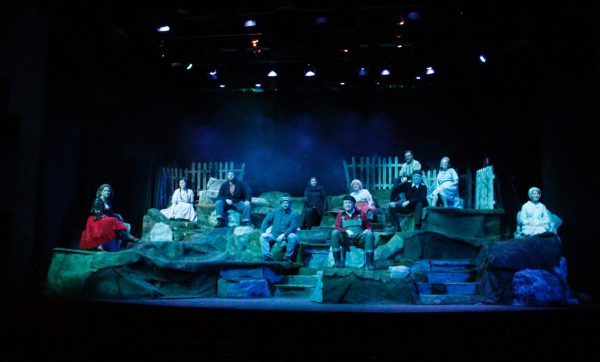 The play takes place in a graveyard and once a year the dead can communicate. Each year they hope someone has died who might bring them news of the village. And, in fact, on this occasion, someone new has joined them in the graveyard and brings unfortunate news about their village.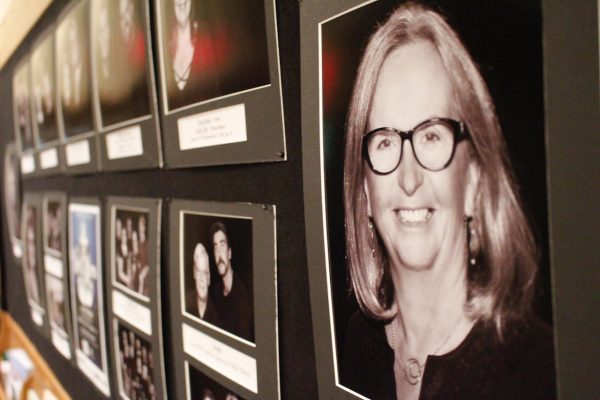 Cassidy came across the play while hiking in Newfoundland in 2018. She attended the Rising Tide Theatre as part of Summerstock, which is a professional theatre on Trinity Bay. Her timing was paradoxical – a hurricane was coming up the Eastern Seabord and everyone assumed the play would be canceled. It wasn't, but there were only 10 people in attendance, and since the play has a cast of 11, there were more on stage than in the audience. But the show must go on, as they say (I think they say that – I have no experience in theatre myself).
The play made a lasting impression on Cassidy and she knew right away she wanted to bring it to the Little Theatre in Owen Sound. "When I saw this play, I wanted to know more," she says. "I was very taken by the language. It was written by a poet named Al Pittman…he's one of those revered poets in Newfoundland." She loved the characters that Pittman had created, and found them to be quite multi-dimensional. "We spent a lot of time delving into who these characters are and that's where Al Pittman really helped us."
---
"What a lovely story, what a sad story."
---
The cast for this production consists of Fiona Smith, Rick Ringer, Jamie Smith, Paula Mercer, Dan Herrick, Eileen O'Connor, Sandra Lemaitre, Maiya Burgess, Paul Welsh, Bill Langdon and Cathie Tilley. Bill Murphy is in charge of the lighting, which is quite difficult as it must appear in constant moon light. There is an eery fog that floats across the stage to give it ultimate effect. The set is very impressive and was designed by Paul Nicholson and Terri Burns with help from Martin Cooper. It has to be mobile as this play is Owen Sound Little Theatre's 2020 entry into the Western Ontario Drama League Festival. Fingers crossed.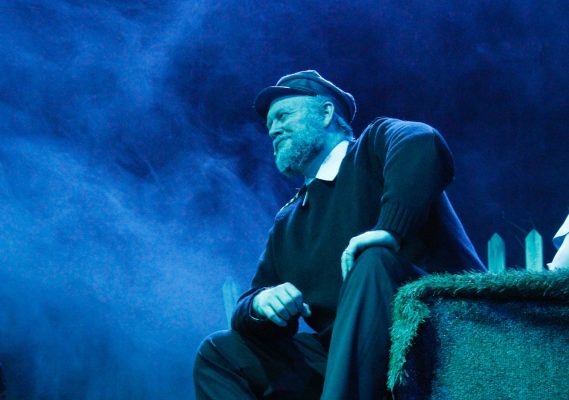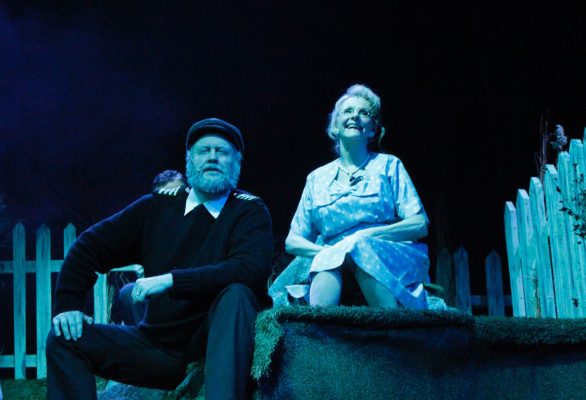 As for those in attendance during its stint at the Roxy Theatre, Cassidy is hoping that people walk away thinking: "What a lovely story; what a sad story; I want to know more."
For those who want to know a little more, there is some history in the programs. And maybe you can have a chat with actor Bill Langdon, who hails from Newfoundland. He helped everyone with their accents originally, but when a spot opened up, he joined the cast of the living dead.
West Moon runs this February 6- 8 and 12-15, and tickets are available by phone or in person at the Roxy box office or online at roxytheatre.ca.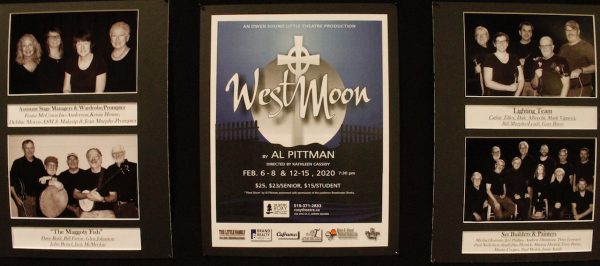 ---
Words and photos by Jesse Wilkinson