About Andrée
It all began one dark and stormy night, many, many years ago at her university student newspaper: Andrée went in to volunteer as a proof-reader, and ended up a book and theatre reviewer. Her literary ventures have since ranged between being a poetry judge working for pizza, and earning real money as a full-time editor.
She is a published poet, non-fiction feature writer, and has two short stories (Spoiler Alert: one's about a werewolf) in Beneath the Surface, a collection of Grey Bruce stories published by The Ginger Press last December.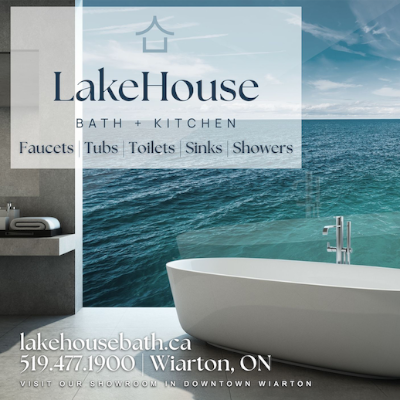 Andrée is presently working on an collaborative project with creative peeps Dave Hawkins, Richard-Yves Sitoski, Chris Petanowitch, John Hawkins and Billy Goodkat, examining how one form of art inspires another.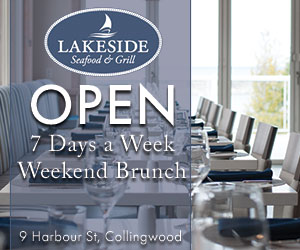 The results of their combined musical, written and visual art efforts will be available for audiences to hear and see at 7:30 PM on January 12th at the Bleeding Carrot in Owen Sound.
Snow Storm
Filled with hubris
I abandoned the bravado of my kind downtown,
and confidently headed home.
But the dancing, playful wind died in the valley,
leaving me
slogging in the snow drifts
Sounds muted
in this world of suffocating cotton
isolation
and grey ghost trees.
This monkey's DNA knew to be the outsider,
moving not the
relentless space and time,
nor
cold and silent indifference.
Not often,
dim lights of cars approached,
hazard lights flashing,
out of the swirling white muslin film
that made a mirage of the road ahead.
Sharing dismayed glances as we passed by each other,
we knew we didn't belong
so churned laborious tracks
through piles of smothering blankets
that would not warm us.
by Andrée Levie-Warrilow