Rrampt resident poet here! Okay, that's an exaggeration. But I do love poetry, and I'm stoked to be bringing you all the info on the upcoming Words Aloud Spoken Word and Storytelling Festival! Festival Artistic Director, Kaitlyn Neath, has been keeping me in the loop about this year's event, which runs November 1st to 3rd. There will be lots of details to share in the fall (shhhhh, who said the F-word?), but that's a whole other article. For now, I can tell you that the 2019 festival is bringing in some amazing artists to perform and host workshops.
So far on the list we have Charlie C Petch, Buddy Wakefield, Estefania Alfonso Falcon (Yes, the poet), Alicia Elliott, and Lorri Nielsen Glenn. They will blow your socks off.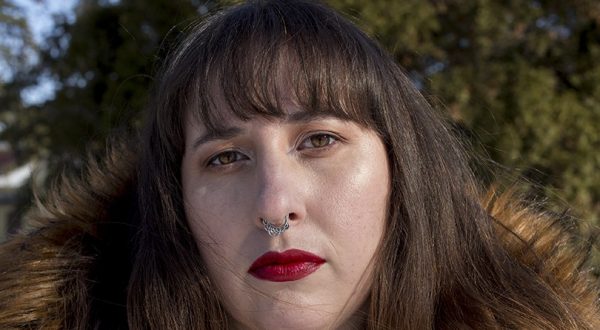 Words Aloud is all about connecting communities, with this year's events spread between the Harmony Centre in Owen Sound, Durham Art Gallery, and Coffin Ridge Boutique Winery. It's a chance to experience these awesome locations from a new perspective.
Now, if the geography of the festival is sounding like an obstacle, just hold on one second. This year, the Words Aloud team is working on making a bus available to shuttle people between locations. And as if that weren't cool enough, I heard there might even be a workshop offered on the bus! Cut down on burning those fossil fuels with mass transportation and get a serious dose of creative energy to boot? I'm sold.
Advertisement
I can hear you asking, "Do we really have to wait until November to get our poetry on?" The answer is no! It just so happens that Words Aloud is having a fundraiser on August 30th at Coffin Ridge, with all proceeds going toward this year's festival! It runs from 6 to 8 pm and entry is free or by donation. You might recall a poetry contest held by the festival team earlier in the summer. Well, the judges have been reading the submissions that came in from all across the country and the winners will be announced at the fundraiser, with the winning poems also being read that evening. It's a great way to whet your palate for the festival itself. The rest of the time, you can listen to fantastic live music by Justine Farrar and Larry Dickinson of Beggars Road while you peruse the silent auction, sip a glass of wine or cider, and take in the scenic view. Really, I can't think of a better way to wind down the week.
That's all I can let you in on for now. But check out the Words Aloud website in the meantime, and light your fire with this video of Yes's. I'll see you at the fundraiser on August 30th!
Written by Sarah Goldman