There's something about port towns. They just feel different. It's more than the sounds of the harbour, or the sight of endless waves rolling in. There's a little charge in the air, a certain feeling you pick up on when chatting with the locals. I've noticed it on many trips in port towns up and down the coast. But it was during a trip to Kincardine that I finally figured out what it is. It's community. The genuine, bone-deep camaraderie shared by residents and visitors alike.
My wife, Kate, and I enjoyed a night away in Kincardine, a place they say the sunset is the just the beginning, and I'll admit it – we went a little wild: restaurants, a brewery, the lighthouse, shops, pub night at an amazing old hotel, and so much live music. We tried to do it all. And everywhere we went, our hosts would name drop another two spots to check out or mention their deliciously zany collaboration with another local business (looking at YOU Grey Matter and Tartan Tusk, with your house sourdough, yeast beer fusion). As visitors, this is the sort of vibe you pick up on immediately and want to be a part of.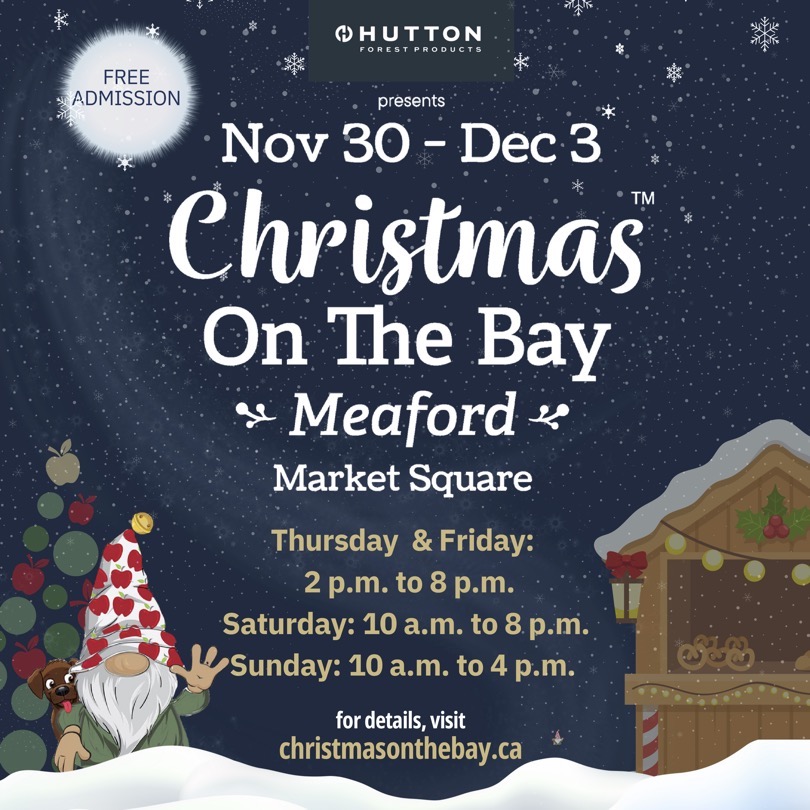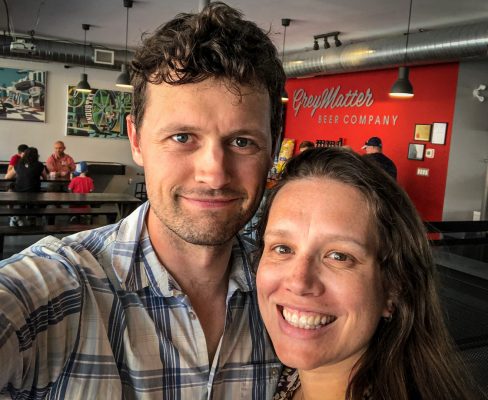 Our first stop was at Kin's Social for apps. This quirky restaurant is a totally unique fusion of Mexican and Indian cuisine. The pairing works shockingly well, even when it comes to decor. We enjoyed the super fresh and flavourful Chicken Tikka while chatting with our friendly waiter. A toast was raised to Kincardine nights, and then, suitably fortified, we undertook a walking tour of the shore while there was still some light.
Some community-minded forward thinkers have put together a great network of trails through Kincardine. Private landowners have donated the use of their property in support of the trails, and it's really something special. We took a short tour through the famous Rock Gardens and along the boardwalk to Harbour Street. There were stand up paddle boarders doing their thing, couples taking in the view of Lake Huron, and a completely full beachfront tennis court – such a cool scene.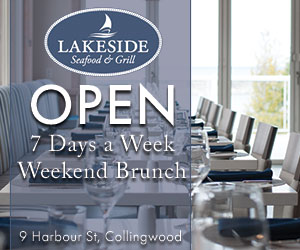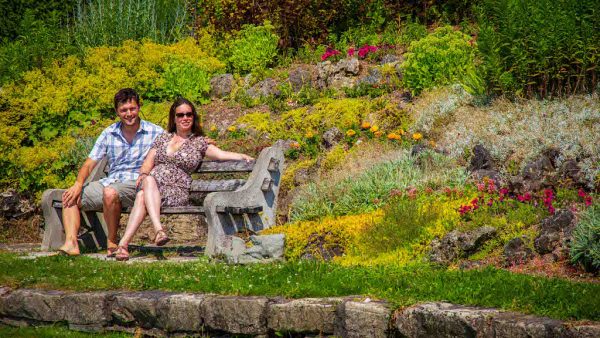 Harbour Street boasts two intriguing historic buildings: the Walker House – a sprawling hotel built in 1850, and the Kincardine Lighthouse & Museum – first lit in 1881 and still shining bright today. We'd heard a rumour that the Walker House was hosting an epic pub night later so we opted for the Lighthouse first. The octagonal tower has gorgeous, white shingle siding and red trim – totally classic. Inside it's jam-packed with all sorts of pieces of local nautical history. Well worth a visit, even when closed in the offseason since the exterior is super photogenic.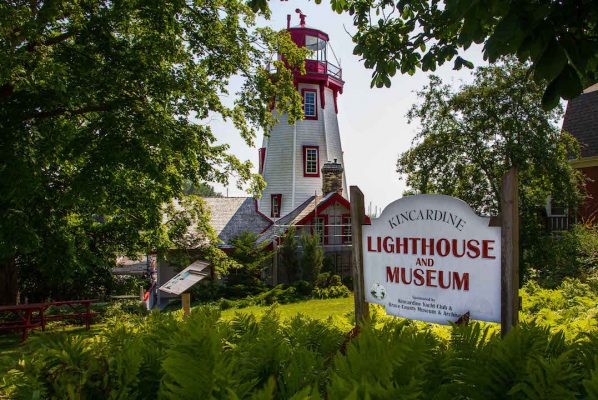 Walks on the beach and historical buildings are invigorating and stimulating, but they do make for thirsty work. Thankfully, the evening had rolled around and we could dive into what we'd really come to Kincardine to find – nightlife. Having spent my share of time in Bruce County, I can say that while it's all beautiful, the nightlife can sometimes be … sparse. You might even say conspicuously absent. Kincardine after dark, on the other hand, is fun, chock-full of live music, and all within walking distance.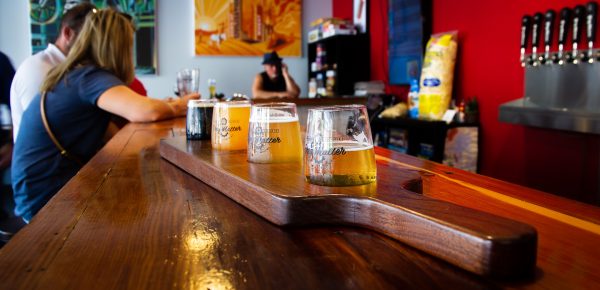 I'd been keen to visit the Grey Matter Beer Company since trying their Mission to Mars pale ale at Kin's Social. We found the brewery just around the corner from the lighthouse, and it was both modern and welcoming. They've got a shelf full of board games, crokinole (a Bruce County staple), and even shuffleboard. We sampled the seasonal and a few on-tap offerings while chatting with the proprietors. Meag and Michael had a lot to say about the community they do business in. Not only do they collaborate with local restaurants on their brews, they even allow patrons to order delivery to the brewery for enjoyment with a pint. See what I mean about the welcoming vibe? Grey Matter is simply a must-see in Kincardine. After I embarrassed myself at the shuffleboard table, we headed out to check out some shops on Queen Street.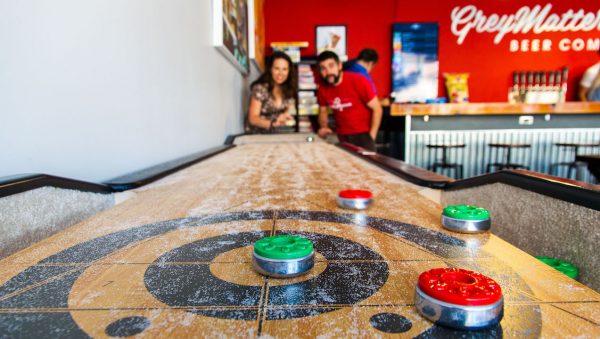 As we exited the brewery, a musician was just beginning to play right across the street. Peter King is something of a regular at the "Friday Night Tunes" series and he seemed right in his element. A small crowd was beginning to set up lawn chairs right there on the sidewalk. Super. Cool.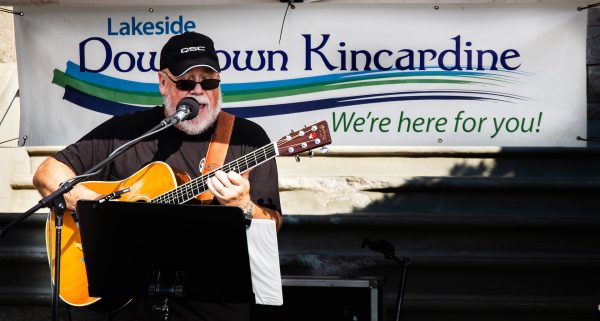 Despite the late hour, many shops were still open for business including Fincher's, a Kincardine mainstay, offering toys, games, books, and more – we resisted buying any Lego sets because we are responsible adults. I indulged my love for outdoor apparel at Penetangear, then Kate and I indulged our mutual love for baked goods at Best Friends Bakery. Best Friends is a must for treating your late-night sweet tooth – order the butter tarts and thank me later.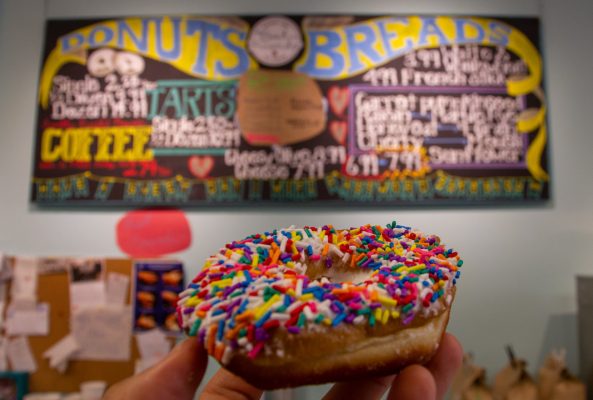 Having enjoyed an appetizer of sprinkled doughnut and butter tarts (don't judge), we headed for dinner. The sun was getting low by now and patios were already filling up. Laughter and animated chatter poured off the patio at the Tartan Tusk as we settled in for our meal. Tandoori shrimp, the Tusk Burger and Applewood Smoked Pork were all beautifully presented and delicious. I don't want to do a disservice to our exceptional meal, but the true standout for me at "the Tusk" was hands down the Campfire Margarita. I've sampled a fair number of margaritas in my day, so much that I gave them the affectionate nickname of "Margie". I can say without reservation that this is the best I've had, be it at home or abroad. Smoked agave and house-smoked Triple Sec put the campfire in their Margie, and it's a sensation.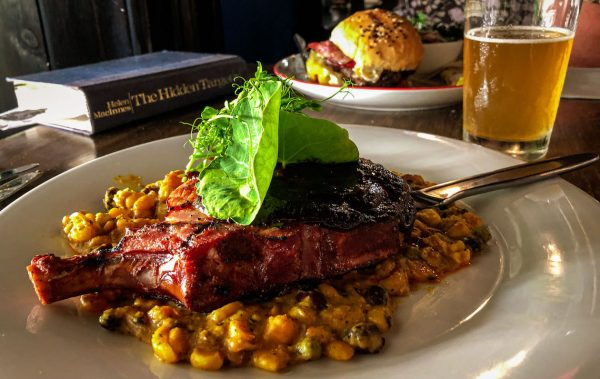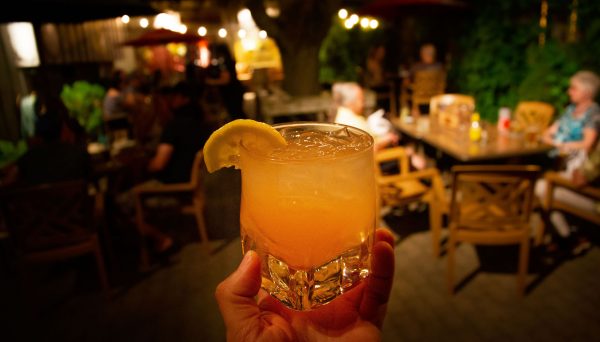 After dinner we circled back to the Walker House to take in its legendary pub night. It drew a big happy crowd who sang along with gusto to 'Take Me Home, Country Roads' and generally had a great time. This is an active museum with a lot of period features and furniture so it made for a really cool setting to tip back a pint and sing along with 'The Boys From the Bruce.'
By now the sun was setting and we'd heard the best patio in town for sunsets was to be found at The Bruce. It did not disappoint. We were greeted by yet another full, happy patio and took in a gorgeous sunset view over the harbour while sipping on an after-dinner coffee.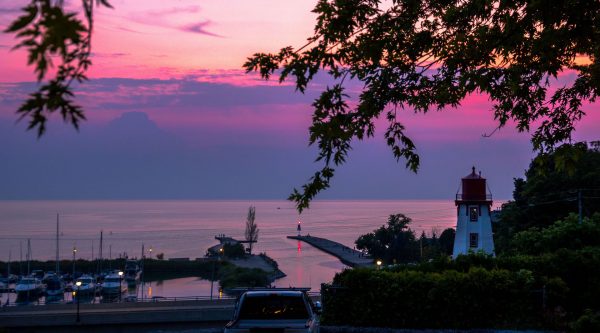 Our final stop was a nightcap at Bar Down. This place was just one big party. Every table was full, Jay Allan was playing a great set, billiard balls clacked, locals chatted with visitors, and I enjoyed a gin & citrus (yum).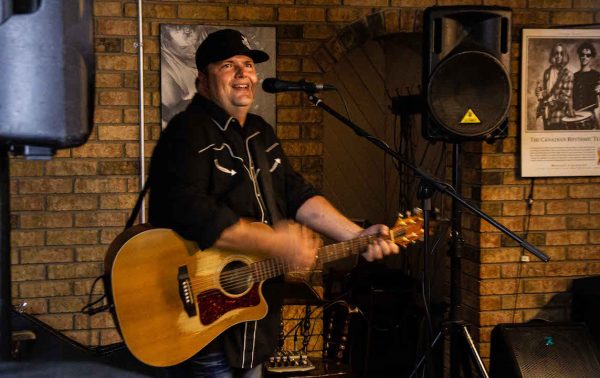 In case you weren't counting, we took in 3 great sets of live music (that doesn't even count the famed Phantom Piper who played a dirge at sunset from the top of the lighthouse). We took in a gorgeous sunset from 2 patios. Indulged in great food, delicious local craft brews and I made the acquaintance of my all-time favourite mixed drink. The best part? This was just a regular Friday night. No holiday, no long weekend. You get the feeling that nights like this are par for the course in this BruceGreySimcoe town.
Kincardine, you are absolutely wild. We'll be seeing you again soon.
---
Words and photos by Zak Erb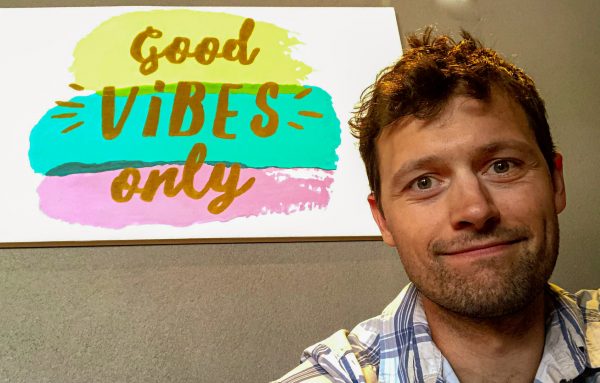 ---