The word is out – the Bruce Peninsula is beautiful, and makes for the perfect place to spend a week or a weekend, whether you're camping, renting a cottage, or staying at the cool, new hostel in Lion's Head. You can go for a really long hike and get some fresh selfies, and it's all conveniently located just a few hours north of the GTA.
I get the appeal – I chose to live here.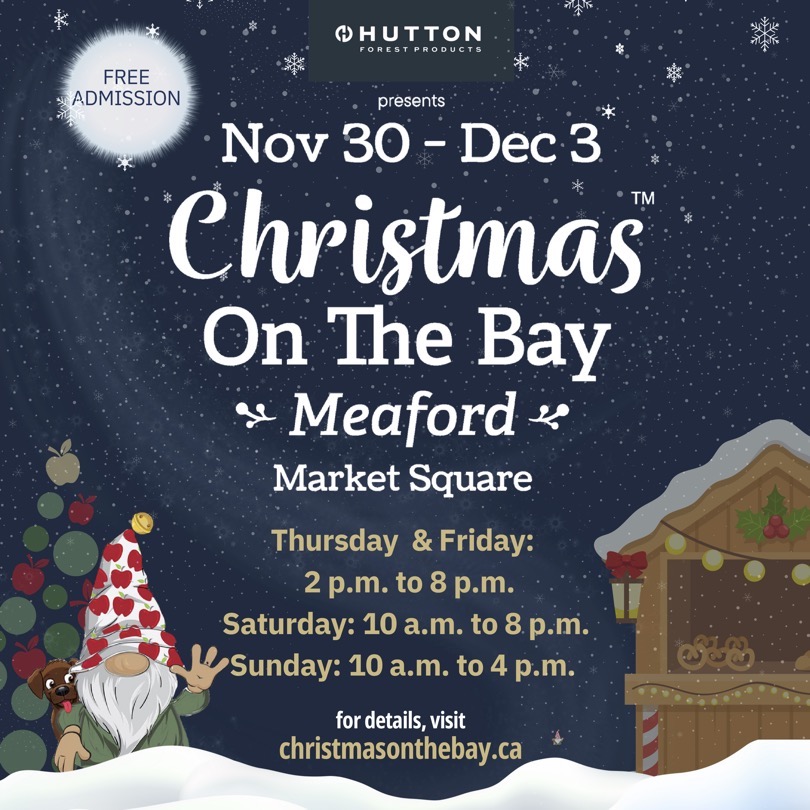 As you've likely noticed, things have gotten a lot busier up here. Way more people are visiting and more cottages being built and re-built.
On one hand, it's a good thing: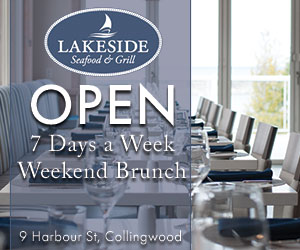 more people can experience the peninsula's awesomeness;
hopefully they leave with a greater appreciation for our fragile environment and consider reducing their own impact; and
more economic growth helps us locals survive the long, harsh winter months.
But, of course, on the other hand, there's also impacts – more development, more garbage, more traffic, more roadkill, more noise… the list goes on. We're facing a lot of change, sometimes faster than we can keep up with, so inevitably, there are growing pains.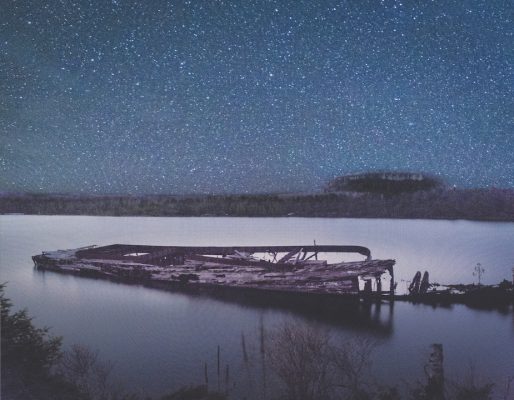 And we're not alone. Popular travel destinations around the world have had comparable experiences, giving rise to initiatives like the Palau Pledge, the Icelandic Pledge or New Zealand's Tiaki Promise – visitor-focused campaigns to encourage more responsible and sustainable travel.
Seeing the writing on the wall, a couple years ago, a group of us got together to develop the peninsula's own visitor manifesto. Partners included the Bruce Peninsula Environment Group, Bruce Grey Simcoe, Parks Canada, Saugeen Ojibway Nation and Tobermory Chamber of Commerce.
The manifesto reads:
You are here. A sacred place of beauty and biodiversity. Discover ancient landscapes, wild waters and infinite skies. Honour it today to share with tomorrow.
The posters and postcards we produced also included practical tips – plan ahead, reconsider your car, stick to trails and public accesses, drink tap water, share your snacks with friends, not wildlife, and if you pack it in, pack it out.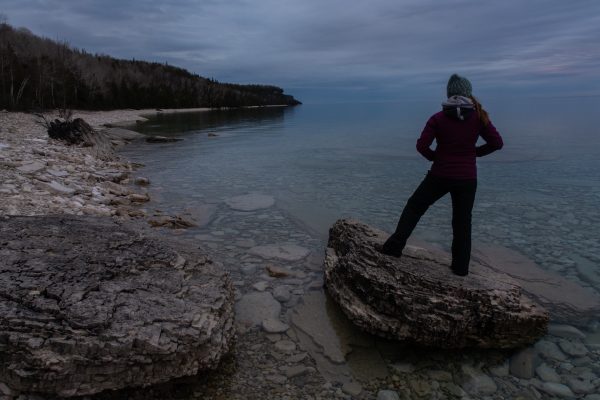 A good start, but I've thought of a few more since then, so be sure to share these with your friends if they're heading north on 6 this summer…
1. Go by foot. Unless you have a really good reason (like a physical disability or needing to use the boat ramp), don't be driving laps around Little Tub Harbour, looking for parking. Instead: 1) Park at the community centre or Legion Street (it's paid, but the money is going towards better infrastructure/services for visitors, so it all works out); 2) Walk downtown; and 3) Get an ice cream or head to the Crowsnest patio and people watch (including everyone who's not as smart as you drive around in circles). In general, walk or bike as much as possible – it really helps cut the congestion
2. Buy the real deal. Travel, even if it's in your own province or region, is all about experiencing what's authentic to that place, so go as local as you can, which helps more dollars stay in the local community. And there's no better place than the local farmers' market. There's a lovely, waterfront one in Lion's Head on Saturday mornings, or Wiarton on Fridays 10-2 pm. Ask your server what's local on the menu. Check out places like Trufood Café (north of Ferndale) or Ancient Cedars (just south of Tobermory, also on Hwy 6) that serve locally produced food.
3. Plastic is so passé. Nobody wants to see plastic water bottles floating in the Grotto or plastic bags tumbling down the Bruce Trail, so pack your reusable water bottles, reusable mugs, and reusable bags, and help us keep it clean
4. Don't burn the house down. Check the conditions and whether there's a fire ban before lighting that campfire. With so many trees around, the fire risk on the peninsula is real – remember when the whole peninsula burned about 100 years ago. With basically one road up and one road out, a forest fire could be catastrophic. And forget the fireworks… leave it to the pros.
5. If you're going where everyone else is going, when everyone else is going, book ahead. Be sure to reserve your Grotto parking spot online in advance, or you're probably not getting in. Same goes for camping in the national park or boat tours, and any accommodation. That said, if everything's full, see #6.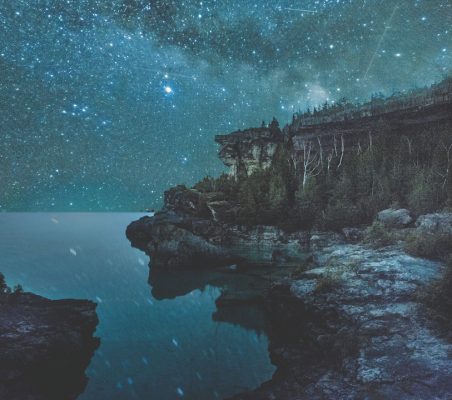 6. Get off the beaten path, but go guided (and still stick to marked trails). The peninsula has so much more to offer than what's on any travel blog or along the well-traveled path, but it's sometimes hard to find. Your best bet is to go with a local guide who can take you there, and also tell you way more about the local history, culture, ecology and more. Try Bruce Peninsula Eco-Adventures to support local conservation projects, or Tobermory Wave boat tours, Fathom Paddle Guiding, or Explorer's Tread. It's especially a good idea if you want to go out on the big, unforgiving waters of Georgian Bay.
7. Give back. Pick up litter along the trail, be a volunteer lighthouse keeper on Flowerpot Island, or a Bruce Trail steward. Volunteer or donate to a local conservation organization to help keep the peninsula beautiful for generations to come.
8. As the bumper sticker goes, slow the f*ck down. There are tons of cruisers along the highway these days, and could be aircraft patrol, so slow 'er down. Nothing puts a damper on a summer getaway like a hefty speeding ticket, getting your car impounded, or worse, a head-on collision. Don't bother passing anyone north of Ferndale – between ferry traffic, blind hills and curves, it's just not worth it. Ease off the gas and enjoy the scenery.
9. Lastly, chill out and have fun. I've seen all types of visitors passing through, and it seems like those who chill out, adapt to the weather or circumstances and settle into the "here and now", have more fun. Practice your zen. Come during the week or shoulder months. Or make it a longer stay, so you don't have to cram everything into one day. Work remotely? Make the peninsula your office for the week, work from NP Cowork, the new cowork space in Lion's Head, and hike, bike, or paddle every day after work.
That's it. Keep these tips in your back pocket this summer and you'll have fun, I'll have fun, we'll all have fun. See you out there!
---
Words by Megan Myles
Photos by Esme Batten