Summer always seems to fly by. It's not over yet (thank god) but it's nearing the time when I look back and reflect on what I accomplished during those three feverish months. And I'm feeling pretty good about 2019. I built a deck on the back of my house; I traveled to Greece for two weeks. And I went on a canoe trip up north. I even managed to read a few books. One of which was Jules Torti's new book, Free to a Good Home: With Room for Improvement, and I gotta say – it was a damn fun read!
If you don't know Torti, she's currently the editor-in-chief at Harrowsmith Magazine and an accomplished freelancer living on the Bruce Peninsula. Her specialty is travel writing, so I thing it's fitting that I read her book during my travels through Greece.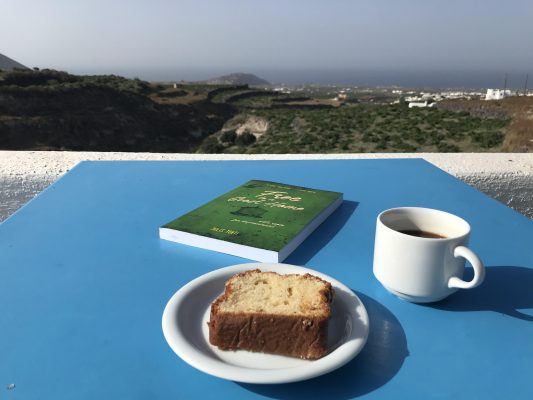 You would think that anyone occupying an editor-in-chief position for a longstanding, respected magazine would have gone to school for something like journalism and then worked their way up the publishing industry ladder. What makes the book such an interesting read is that it couldn't be further from the truth for Torti.
Her life is anything but typical. Her path anything but linear. And the pages are filled with captivating stories about the twists and turns in her journey to finding 'home', which turns out to be on the Bruce Peninsula (good choice).
Advertisement
She openly and honestly pulls you into her world where this 'home' is an elusive thing throughout her life. Torti belongs in the category of artists, writers, and musicians who are chasing something they can't exactly name. Sure, she calls it 'home' in the book, but it's more ethereal than that. What is it that the emotive word really means? Connection, family, kinship, community, acceptance, comfort? As a gay woman growing up in rural Ontario in the 80s, it's a natural thing for Torti to seek. The quest for community takes her across Canada, and then around the world. Does she ever find it? Well, that's where you'll need to read the book for yourself, and I highly recommend you do so.
What I can tell you is that this book ain't boring. Just by skimming over her chapter titles, you get the sense that the story she's unfolding is anything but mundane: Dumpster Diving: Vancouver; Existential Crisis: Toronto; On a Yacht in Amsterdam. This isn't your typical Canadiana. And to be honest, it's time Canadian Lit embraced more themes into its oft-tired canon. There are a few to note in this book – restlessness is one of them, and Torti is clear in her description of it: "After a few weeks back home, I decided to go to Costa Rica. It all made sense to follow up my dumpster-diving experiments with a jungle expedition. When you're not sure what to do with yourself, why not go to the jungle to sort it all out."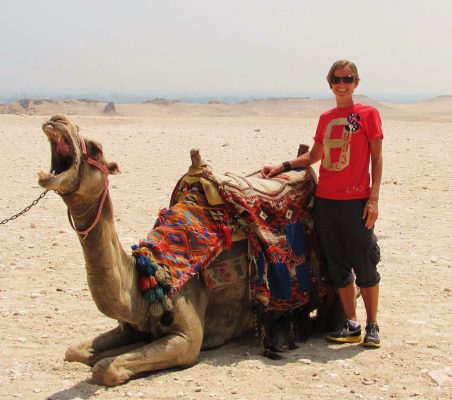 It's these kinds of passages that signal Torti a rare breed – one whose life is worthy of examination. It makes us believe in endless possibilities, and want to eschew the pressures of society. It reminds us that some Canadians are truly living life to the fullest. But it's not to say it's always roses and sunshine. Torti will be the first to admit that her wanderlust came with its own set of sobering realities – trips to the Infectious Disease Clinics to rid herself of jungle parasites, sharing small apartments with a revolving door of characters, and a number of strained relationships. Actually, relationships play a key role in her memoir, which is relatable for me because they've also been a casualty of travel in my life. It's a sacrifice of leaving for somewhere new, and Torti takes us along for the ride through her history of past lovers, girlfriends, and soul-mates, but she never backs down from the truth.
Tich Hnat Hahn says that relative truth is a wave and absolute truth is the ocean. It was Mary Pipher who applied this theory to non-fiction, calling on all writers to abide by it. And why? Well, non-fiction is a way to truth and everyone's experiences can be connected to a larger, over-arching reality. To write good non-fiction, it's important to tap into the waves that all come from the same body of water.
So, while I was reading Torti's autobiography, I was naturally looking for truth. I seem to grasp for it more as I get older. Torti and I can't be too far apart in age (many of the references she makes to music are only a few years my senior) and many of her relative truths were connected to absolutes I could recognize: that travel affects relationships; that growing up in a small town can be restricting; that the search for 'home' is a difficult, arduous path.
And Torti's ease in communicating these truths was what kept me so engaged in this book. She has a keen ability to weave stories together using self-deprecating humour, touching reflections, and colourful descriptions. Her transient nature and curiosity for places unknown is best captured in the title, but her constant self-awareness and strive for self-improvement is the space between each wave that rolls off the page. In short, she has a strong command of storytelling.
The quirkiness of Torti's life is balanced by the grounded-ness of her writing style. It's the reason I recommend reading this book. Go ahead, find your own truth. There's enough in this book for everyone.
You can order Jules Torti's new book here.
---
Written by Jesse Wilkinson