Alright folks, the wait is nearly over and we are mere days away from the annual Words Aloud Spoken Word and Storytelling Festival! Whether you're a long-time attendee or an eager newcomer (like myself), you're bound to be impressed by this year's offerings. We're talking an entire weekend packed with talented performers, interactive workshops, locations that will stir the soul, and – of course – a poetic feast for the ears and heart alike.
Now, chances are you've read the recent promo by Richard-Yves Sitoski (who also happens to be Owen Sound's new Poet Laureate and a performer on Friday evening!) and his word-magic has you feeling all jittery with excitement over the stellar and diverse lineup of artists spanning the festival. Really, how can your fire not be stoked at the thought of getting up close and interactive with passionate poets such as Prufrock Shadowrunner, Charlie C Petch, and yes, the poet (estefania alfonso falcon)? And that's just to name a few!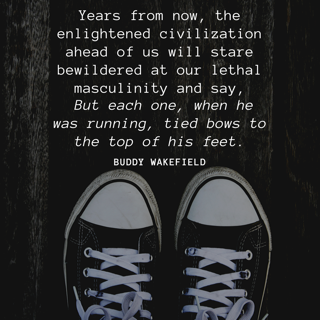 Speaking of up close and interactive, I have to mention how excited I am for the workshops. With a maximum of twelve participants each (you read that right – get your tickets now!), these intimate experiences are about sparking creativity and delving deep within, while at the same time finding kindred connections. Kids, this ain't your high school poetry class. In fact, three of the workshops are taking place on a bus as you're shuttled between events, and they're facilitated by former Owen Sound Poets Laureate, Lauren Best and Kristan Anderson.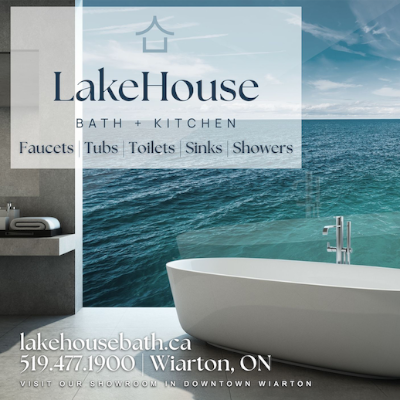 As Lauren ever-so-temptingly described, she's aiming to bring back the light-hearted nostalgia of that bus ride to summer camp while tapping into the poetic side of adulthood. And there is no pressure to participate in bus workshops! Feel free to simply use it as FREE (thanks to Community Foundation Grey Bruce!), convenient, green transportation with a side of entertainment. Either way, it's a win.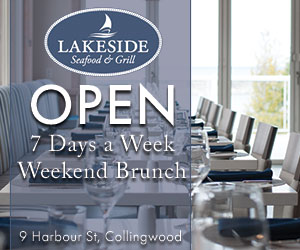 Can you feel the excitement building? Performances, workshops, free rides to and from events… What more could we ask for? As a parent of two youngsters, I can think of one more thing: child care. If you have little ones to wrangle, how can you possibly get out to the festival and be able to immerse yourself in the experience? As it turns out, Words Aloud organizers are on top of it! Child care is being provided free of charge during the Friday morning workshop and the Friday evening main stage performances at The Harmony Centre, as well as the Saturday evening main stage performances at the Durham Art Gallery. What's more, children attending the Saturday evening child care will get a full hands-on art experience with clay while the grown-ups bask in literary joy. Make sure you secure your child care spots as soon as you can by e-mailing wordsaloud@outlook.com. Consider it part of your parental self-care – we deserve to get creative, too!
Words Aloud runs from November 1st to 3rd, with events taking place in Owen Sound, Durham, and Annan. Festival Artistic Director, Kaitlyn Dickinson, explains that the aim of the festival is to help people connect with other writers and spark creativity. Combining spoken word talent from near and far with intriguing venues, the entire weekend is about inspiring the artist within each person who attends.
Perhaps you yourself are an avid writer, or you used to be but life has taken a few turns since then. Maybe you're a day-dreamer, or a thoughtful observer, or you simply love words. Whatever your poetic jam, you're guaranteed to find something that will speak to you at Words Aloud.
The full event schedule and links for purchasing tickets can be found at http://wordsaloud.ca. Spaces for workshops and free events are limited, so be sure to reserve your spots as soon as you can!
---
Written by Sarah Goldman
Photos provided by Words Aloud