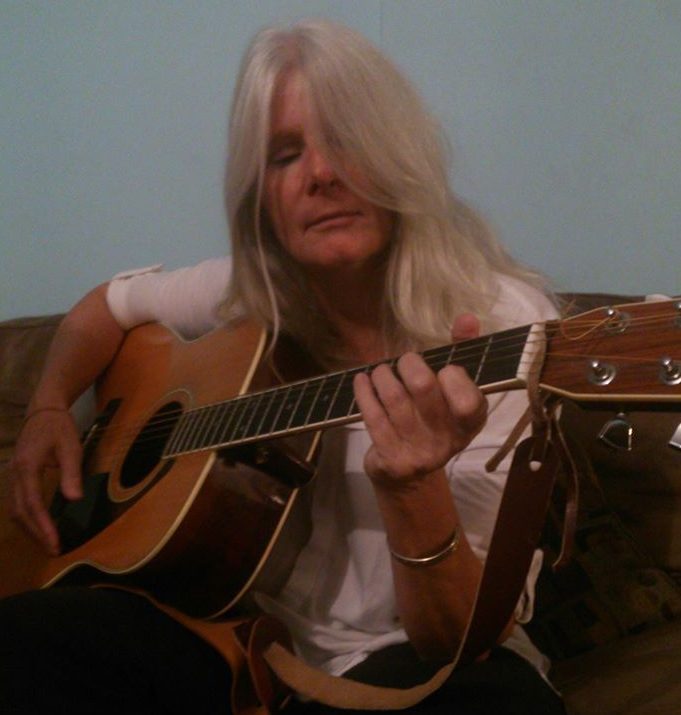 About Lori – Currently living in Owen Sound, she has lived all over Ontario, and dreams of one day just doing what the Taoist call "cloud roaming" (translation – no fixed address and living in a van). She has been a freelance writer for over thirty years (unemployed). A self-confessed hopeless romantic; she is currently single (has high needs). She likes to pose with guitars and wear Harley shirts but she only plays three chords and is afraid of motorcycles. Her saving grace is that she has turned to writing books for children and has two coming out in 2017. Why? Because she says, "Kids live in the moment, and still believe anything is possible".
The Thinker and the Feeler
Rodin sat and thunk, and thunk and sat
Wondering if this was this, and if that was that
He sat by the door, and all was well
As he pondered his life, by the gates of Hell
And his body was tense, and his body was rough
He sat and he thunk, until' he said, "That's enough"
Advertisement
Wordsworth wrote a poem, and sent it out
The critics shook their heads, and asked, "What's this about?"
He answered, "Please don't expect me to define my art
You're reading with your minds, what I wrote with my heart
The poem is a living thing. It deserves your respect
Feel it, don't think it. You murder to dissect"
The stanza
And the meter
The rhythm
And the rhyme
I'm in perfect tune
But way out of time
If anyone can see through me
Then surely you can
You're a thinker
You're a feeler
You're a Renaissance Man
Beyond my skull
My bones, my flesh
I'm empty, I'm a ghost
'Cause "love" is what I know the least
But write about the most.
Lori Ross