We are in the midst of a strangely unifying global experience. As the world all but came to a stand-still in 2020 and a pandemic pulled us into isolation, a sense of grief began to resonate. It looks and feels a little bit different for each of us, but more often than not, it seems to be rooted in the loss of connection – to one another and to the places and events that bring us together. Yet, through closures and cancellations, restrictions and physical distancing, people continue to innovate ways of reaching out. It begs the question: has the absence of togetherness become the very thing that unites us?
Take a look at the performing arts world. The halt of live shows has been a blow to theatre and music alike. As art forms that both depend on and forge social connection, the hiatus of performances has created a void that stretches beyond the loss of income and the empty venues and stages. Local musician and steadfast supporter of the music community, Rob Elder, explains, "Not having an audience to interact with [is] a sad hurdle to clear. For me, that is ninety percent of why I perform. I love and miss that interaction dearly." However, even with obvious barriers to performance, artists around the globe are persevering with tenacity.
Before the days of physical distancing, social media and device-driven communication seemed more a means for distraction and avoidance. Now? Video chat platforms such as Zoom are a typical way to stay in touch, while Facebook and Instagram provide quick-scroll affinity and options for live streaming. Screens have become a "norm" for social interaction, and performers are embracing these venues for their own creative output.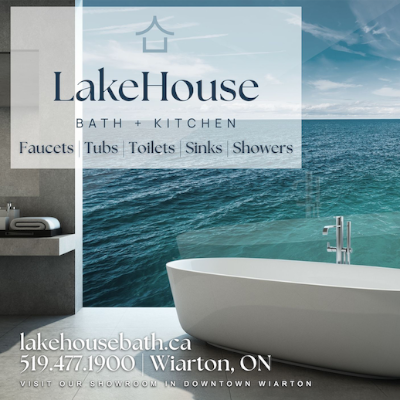 Once such musician is Freeman Dre, who is well-known to Grey Bruce Simcoe. He has been offering up weekly virtual shows with bandmate, Lon Tron Silver. Although this new mode comes with its own set of challenges, it helps to off-set the disconnect that has become all too familiar. "I'm still getting used to the strangeness of virtual performance," says Dre. "It feels a bit off at first but once I finish and hear the response from people stuck at home watching, I somehow feel connected again." Having tuned into a number of artists' sets myself, it seems that the connection is felt and appreciated by all who listen. There have been numerous weekly live stream events popping up like Coco Love Alcorn's Wonderland Singers series, Marty Oblak's Tobermory Songwriters Series, and Collingwood's Campfire open mics with Craig Smith and Drew McIvor.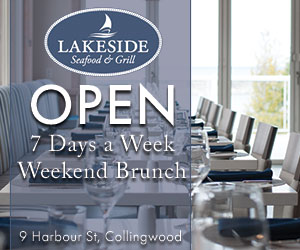 "I'm still getting used to the strangeness of virtual performances"

-Freeman Dre-
Yet, what of live theatre? Due to physical distancing restrictions, the old adage of "the show must go on" has fallen by the wayside. Indeed, this seemed to be the fate of Owen Sound Little Theatre's production of The Curious Incident of the Dog in the Night-Time. Less than one week before opening night, the difficult decision had to be made to postpone the show. Director, Pat O'Connor, and producer, Laura Wood, recall that, upon hearing the news, nobody in the production wanted to let down their fellow cast and crew members. The main focus became supporting one another and deciding how to proceed. As it turns out, the cast – who call themselves The Dogs – and O'Connor opted to move rehearsals to Zoom. Apparently not even a pandemic can shake the dedication of this pack.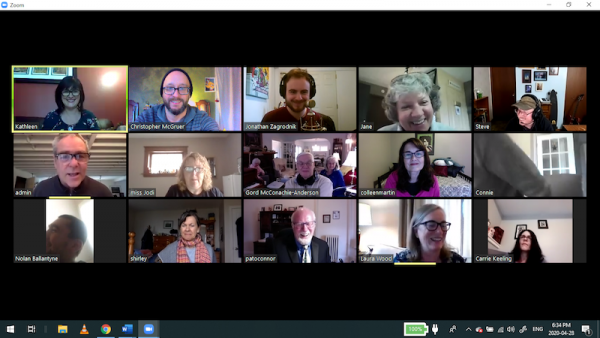 Like many things these days, virtual rehearsals have not been easy. The Curious Incident is an extremely physical show and, as O'Connor points out, a lot gets lost when not able to physically be together. From the actors' perspectives, however, rehearsing face-to-face with one another in a small space has helped them explore new levels with their characters. "It's allowed more of an inward, self-reflective depth. We're finding nuance that we haven't thought of before," explains cast member, Christopher McGruer. He attributes much of this development to O'Connor's vision and leadership. "[Pat] sees how it's all put together, and he hasn't stopped working in that way."
With dates still up in the air for future shows at the Roxy, it would be easy for cast and crew to feel discouraged. It's clear, though, that the journey thus far has been unforgettable and much appreciated. As O'Connor asserts, "Even if the performance doesn't go on for a long time, for me, the experience has already been immensely satisfying, because of the cast, primarily. They're a wonderful group; they're very courageous." Amidst interruptions, disappointment, and uncertainty, the Dogs have managed to hold fast to their bond. It's a reminder of the significance of connection, and McGruer believes that this extends to a broader context. "Theatre is a reflection of society. We as performers can't help but reflect the uncertainty and the anxiousness of what we have been experiencing, but we will also show the resilience that we as a community have maintained."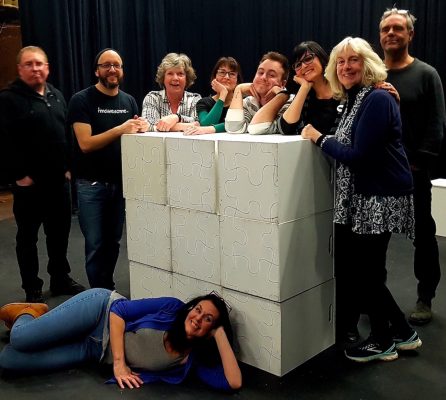 In fact, it's the strength in our relationships with one another that drives our desire for music and theatre. "The real need for humans to get together and experience live theatre will continue," says Wood. "There's nothing like going into a theatre and watching it in real life." O'Connor also envisions OSLT's return with optimism, touting the inevitable support of audiences. "I think [after the pandemic], the community will value theatre more because they miss it… Absence makes the heart grow fonder," he adds.
Whether artist or spectator, this necessity has been echoed by everyone I've spoken to. Performing arts are binding and healing. They provide hope through shared experience. As a timeless art form, performance is how we as humans process events and life itself. By this token, it's easy to see why we are holding on to music and theatre in whichever ways we can, and it serves as a reminder that we will eventually have the full experiences again.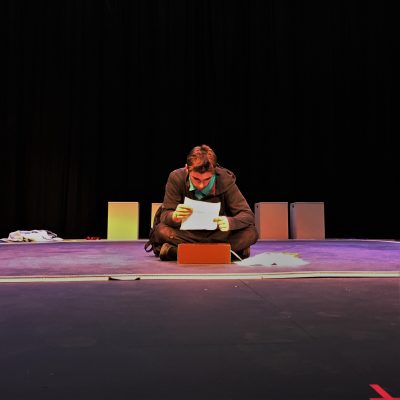 While we settle into the uncertainty of when or in what capacity live shows will resume, it helps to focus on the action we can take to maintain momentum in performing arts. Elder points out that, "Without a supportive community, there is no music scene… We need to let know how badly we need the arts. How important their music and creativity are to our lives… Show them all the love and they will reflect that back to the community." Whether by promoting and tuning into their live streams, giving heavy play time to their albums on Spotify, buying their music, or supporting their Patreon sites, it will make a difference.
Likewise, for community theatres, it falls to the members to keep the organization flourishing. Executive Director of the Roxy Theatre, Robert More, has a keen understanding of the importance of connection within the performing arts. As such, he is moving forward with strengthening relationships between The Roxy, OSLT, and the community.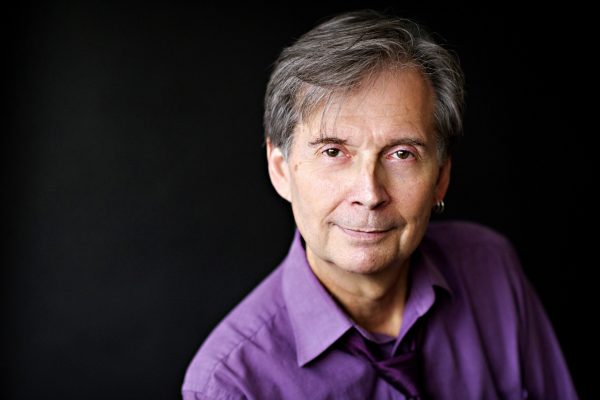 "[The Roxy] is going to have a stronger humanistic outreach," he reveals. That intention is reinforced with More's decision to bring The Curious Incident to the stage as OSLT's flagship production, post-pandemic. "It's a wonderful story in terms of empathetic connection and the hope for things… This is the [show] that says, 'Here's the passion, the joy, the dedication, the courage, the smarts, the staging.' It says, 'We're not only alive and well, we are thriving creatively.'"
So, where does this leave us in terms of our strange unity through the shared loss of one another? With the world still in flux and uncertainty abounding, perhaps the question is less in search of meaningful connection. Like performers awaiting the stage the audiences anticipating the show, we know that the connections will be made all the stronger when we find our way back to each other.
Words by Sarah Goldman
Photos by Sarah Goldman and Christopher McGruer