When you think of the main drag of a small town, there are usually the obvious staples – the restaurant that's got a solid local following, a clothing store trying to keep up with what the youth are wearing (am I too old to try to pull off those pants with the weird cuffs at the bottom?), and of course the bomb AF coffee shop.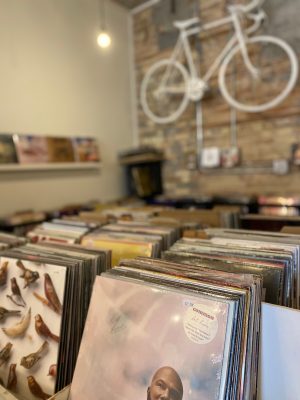 In the case of Port Elgin, that coffee shop is Rabbit Dash, who after being way ahead of the curve on Covid-19 are getting back into the normal swing of things. Like many other small businesses, Rabbit Dash owner Jon Hepplewhite tells me that these past few months have been some of the most difficult in the store's 7 years of business. That's saying a lot considering since opening their doors in 2013 they've expanded their shop, established a coffee truck to cater local events, moved locations, and created a website.
"Owning a coffee shop was not always the plan, but I have made a habit of turning my interests into career opportunities, and doing what I love seems to have paid off," Hepplewhite says. "The name Rabbit Dash was the name of the screen printing business I started back in 2005. I started by designing and printing shirts for my friends and as I began to pick up more professional work I was able to purchase the equipment I still print all of our merch with today. I made the choice not to attend post-secondary and did some traveling before settling in Port Elgin and working at a local coffee shop. In 2013, when the shop I was working at closed unexpectedly, I convinced the landlord to take a shot on me and shaped my own coffee shop in its place. When it came to choosing a unique and memorable name, Rabbit Dash was a natural choice".
"The business very quickly flipped from working hard to achieve success, to working twice as hard for a third of the sales just to survive."
While Hepplewhite had no problem taking the risk of opening a business, he took quite the opposite approach when it came to the safety of his staff. "When everything began to shut down in March, we knew that the most important thing was to keep our staff feeling like they had every opportunity to keep working safely or to make the choice to stay home. We didn't want them to feel any pressure to keep working, to feel unsafe, or to feel unsupported. These people are the absolute heart of our business and we knew that without them, all of Rabbit Dash Inc. would suffer."
Advertisement
Rabbit Dash kept on any staff that wanted to keep working and started hustling to adapt.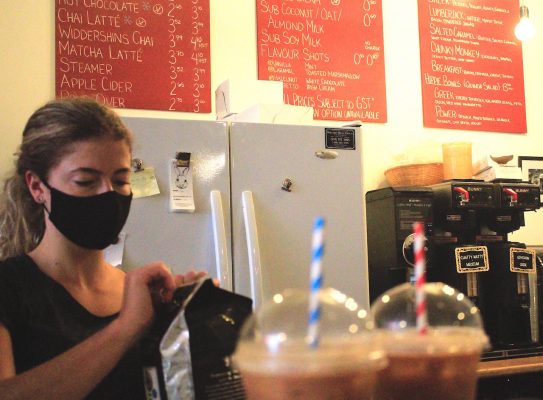 "We started by making changes to things like cleaning and payment practices and quickly moved to a delivery service to ensure we could make as many sales as possible within the take-out model that was recommended by public health," he says. "Unfortunately, recommendations, as opposed to mandates, made business owners' jobs difficult in deciding what was the absolute best approach. All things considered, we knew that being cautious and quick to act was the best way to keep everyone safe. The business very quickly flipped from working hard to achieve success, to working twice as hard for a third of the sales just to survive."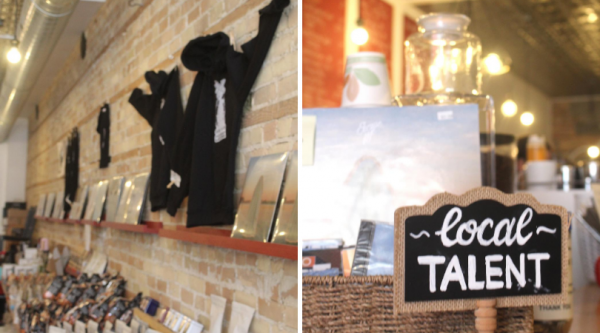 If trying to keep one business afloat wasn't enough, Hepplewhite was in the process of opening a second location, Dizzy Bird in Southampton. "It was heart-breaking to have this goal that was so close postponed and to not know if we would be able to open but we managed to run a soft open on July 1st," he says.
"We feel incredibly fortunate to have the opportunity to continue with this venture while others are having to close their doors. We don't take this lightly." Luckily, with all the extra staff that stayed on Hepplewhite was able to shift his focus to getting Dizzy Bird ready for business. "Our opening has looked very different than we expected it to, putting tape on the beautiful floors and plastic in front of our counter space. Despite these ugly precautions, we have been really happy with the response from the community and are excited for the future!"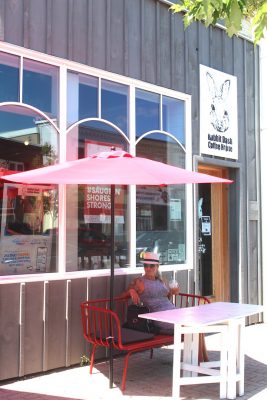 You should be excited for the future too! If you're in Port Elgin be sure to pay the Rabbit Dash a visit for some baked treats or an on the go breakfast or lunch all made to order and made from scratch. They also carry new vinyl records for all your listening needs. Also, be sure to peep the Dizzy Bird in Southampton as it will surely become a community hub much like its sister store.
Written by Russ Walsh of Sour Cat Records
Photos by Jessica Simpson
---