Remember going out? Organizing a time with your best buds, hitting the bar grabbing a drink or 5, catching a movie, or hitting one of the areas' many unbelievable restaurants?
Or maybe you were into the trivia scene, made popular in this area by the charismatic Ross Docherty of Trivia By Ross. Maybe you were in attendance at his regular evenings at Casero or one of his two Live Music Trivia at Heartwood Hall. "It started off as me just hosting a trivia event modelled after classic pub trivia…I think they only asked me because I'm English," he laughs. "It was only supposed to be a one-time thing. My wife and I were just visiting her parents for Christmas vacation and then headed back home to England. When we decided to settle in Owen Sound, another trivia event was organized and was a big hit and I thought 'alright, maybe there's something to this.'"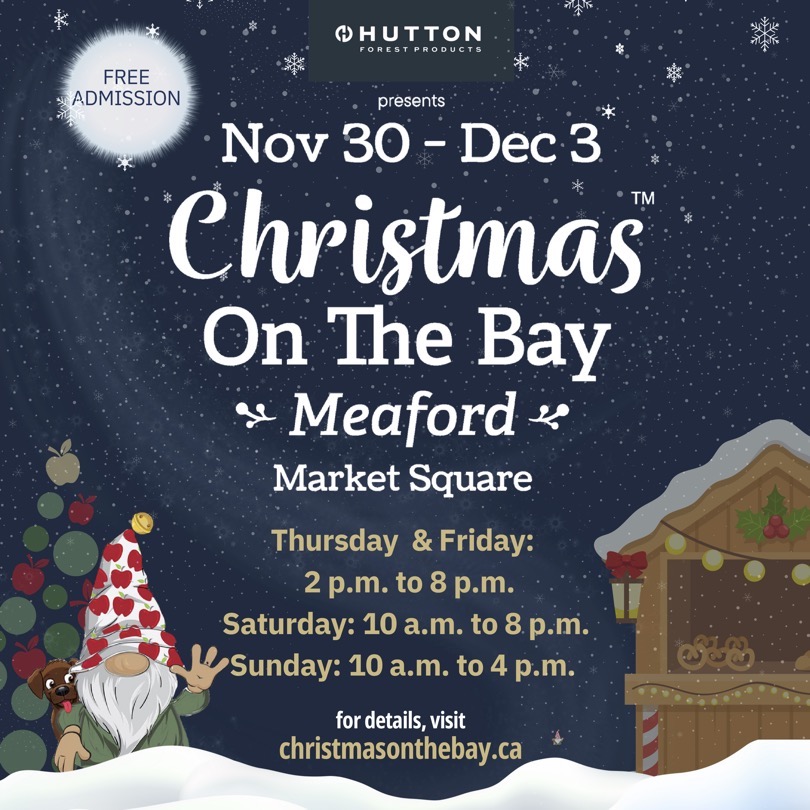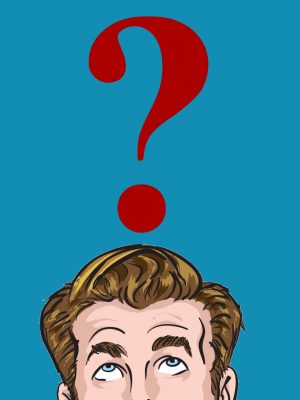 There was definitely something to it – word traveled quickly and before he knew it Docherty was hosting monthly events and partnering with Rrampt. "I reached out and they came to an event and talked about it in the magazine, we got along great and I started hosting their events and that was sort of the beginning of "phase 2" and it helped me put another idea in motion". Docherty is referring to his wildly successful "Live Music Trivia", "I had always had a segment where I played a song clip and people would guess the song, but I wanted to expand upon that and then Rrampt put me in touch with the local band Pick Up Game". "We've done 2 events, both at Heartwood Hall the first one had about 100 people and the second sold out…I mean we sold out a venue doing trivia!" he says excitedly.
"I didn't anticipate having so much fun or success with it, it was just a great way to get involved somehow in our community while I wasn't working as much".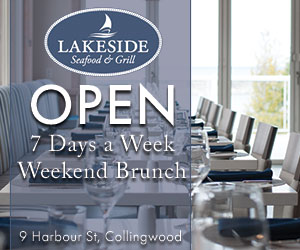 Docherty's main gig is as a kindergarten teacher, "I think it helps with being creative and being fun", which is part of his main focus with Trivia By Ross. "Nobody wants to feel stupid. I try to be less dry and not as typical as the average host and put the focus on fun, so it doesn't matter if you're in first or last place everyone, goes home having had a great time".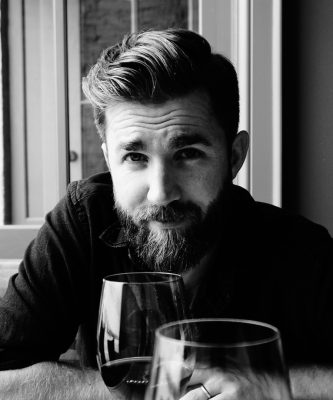 Another contributing factor to Docherty's effectiveness as a host is participating as an actor with the Owen Sound Little Theatre at the Roxy. "I didn't really anticipate doing that either, I saw my father-in-law perform and quite enjoyed it. I made the mistake of telling him and it just so happened the next play they were doing was English," he jokes. "That seems to be a common theme."
"I think there's a strange contrast between my life in England since moving to Owen Sound. I couldn't believe how much was going on in a small community. I loved getting involved in theatre and making friends in the community," he says and takes a minute to compose himself, "people recognize me and will say 'hey you're that Australian guy!' It's had such a positive impact on my life…I mean doing something as trivial as trivia".
Like most folks when Covid-19 forced everyone into quarantine, Docherty felt a sense of hopelessness. "All of my Casero events were either snowed out or sold-out, I was finally set to branch out into Collingwood and Port Elgin and we had to cancel the first Port Elgin event." "I just noticed how down everyone seemed to be and I wanted to help and thought "what can I do?" and that's when I got the idea to do "Live Isolation Trivia" on Instagram Live, payment was by donation to a charity or ordering take-out from a local restaurant". "The second one was a fundraiser for Casero, it felt nice to do something for a place that has had such an impact on my life…and Trivia By Ross is all their fault, so with all these online events I've actually been busier than ever!"
Docherty estimates he's probably done about 25 events since lockdown including several fundraisers and estimates they've raised over $10,000. "Rrampt helped me organize an event in support of Chapman House and we raised $2,500 on a week's notice. We did another for The Roxy Theatre that did around $1,500". "I've also been doing other events to help keep myself going a bit". Docherty has hosted family reunions, bachelorette parties, and even a corporate event in St. John's Newfoundland, all from his living room in Owen Sound. "I did an event that had people from Brazil, England, Ecuador, Australia, Vancouver, and the US – it just feels great to be able to connect people in a meaningful way."
"I'm eager to get back into venues but there's still the matter of doing it safely, but the online stuff has been a positive experience. My next idea is trying to take it outside for the summer..sort of a "picnic trivia", but for now I'm just speaking with organizers online about what they want from events."
Keep an eye out for Trivia By Ross events around Grey Bruce Simcoe this summer!
---
Written by Russ Walsh of Sourcat Records