Does anything on the planet get you more excited than the word "pizza"?… probably not. Pizza is without a doubt one of humankind's greatest achievements, passed through cultures and generations. For example, I just found out that Hawaiian pizza was conjured up by a Greek-Canadian! Who woulda thought?
And I'm sure you've all heard that stupid saying 'pizza is like sex, even if it's bad..it's still pretty good.' There's some truth to that. From the cheese-covered greasy mess that 'nobody out pizzas', to the pizza serving arcade that decided a rat would be the best choice for a mascot, to the incalculable number of humble Mom & Pop shops that we swear as "our spot", no matter what your preference is there's something out there for you. Luckily, we're talking about the latter here.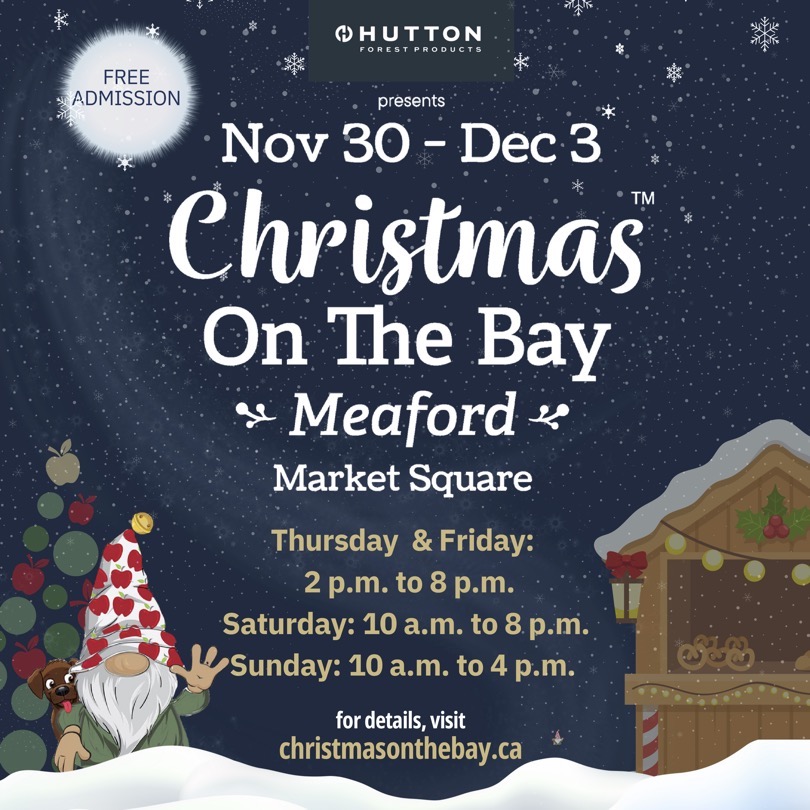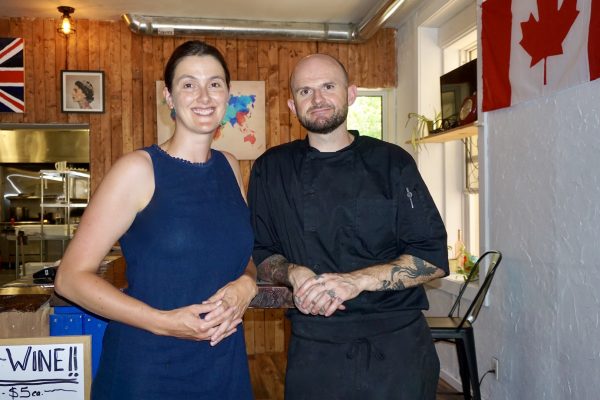 After meeting in Ottawa, Chris Shaw, a chef with over 20 years of experience in the industry and Jen Christie, who was raised outside Tara, decided to move back to Bruce County to open Bonfire On Queen, named after their shared birthday of Nov 5th – bonfire night – and the street their restaurant calls home: Queen Street in Paisley. "We started dreaming up ideas and in fall 2019, purchased our building and started renovations," says Christie. "We planned to open a full-service bar & restaurant specializing in Neapolitan-style pizza [further investigative journalism revealed that this was not chocolate, strawberry, vanilla-flavored pizza], with a patio and capability to host live music"
As if opening a restaurant wasn't challenging enough already Christie and Shaw were forced to buck up and open during a global pandemic! "All things considered, it's been a positive experience," Christie tells me. "From an operational standpoint, we had to adjust our plans to only offer takeout. Of course, there were some hiccups as you'd expect with any new business opening, and we've been continually adjusting how we do things. There were weeks where it was difficult to get different ingredients, so we had to change up our menu to accommodate this."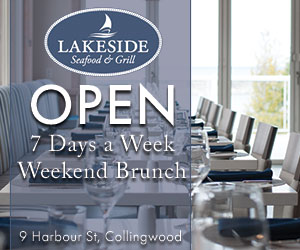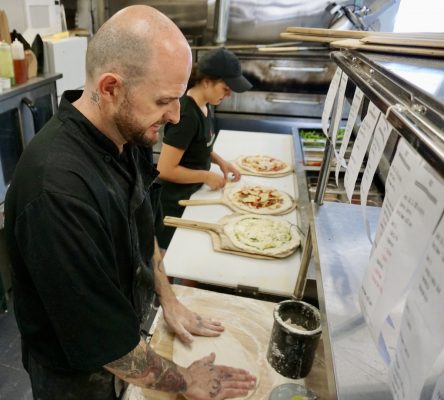 One might think it challenging to develop a customer base with the limited interaction due to Covid-19, and using mostly social media and email to communicate, but Christie assures me otherwise. "We have been overwhelmed by the positive response from the community at large. People have made a point of supporting us because they recognize this is a difficult time for businesses and they wish us success. Generally, everyone has been really patient and understanding. For the first eight weeks, it was only Chris and I, so we had to figure out how we could do it all. We were selling out regularly, and it is really important we maintain the food quality. Because of that, we started scheduling pick-up times and limited the number of orders we took each day. That worked well and we have many loyal, repeat customers. We've heard from some we make the best pizza they've ever had!"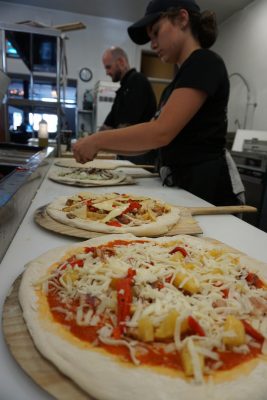 Bonfire On Queen boasts a focused menu of 7 varieties of pizza each made with their own house-made sauce recipe, Neapolitan dough made daily, and where possible locally sourced ingredients. Some of their exquisite pies include the Ploughman II (Caramelized apples, smoked cheddar, roasted pulled chicken, maple & rosemary sausage, bacon, roasted red peppers and chilli honey), the Arran Antipasto (Tomato sauce, mozzarella, salami, black olives, roasted red peppers, red onion and finished with a nut-free pesto) and for those of us with a slightly less adventurous pallet they also serve a classic pepperoni that's served with chilli honey! Rounding out the menu are some starters, sandwiches, and a large selection of local beer and wine.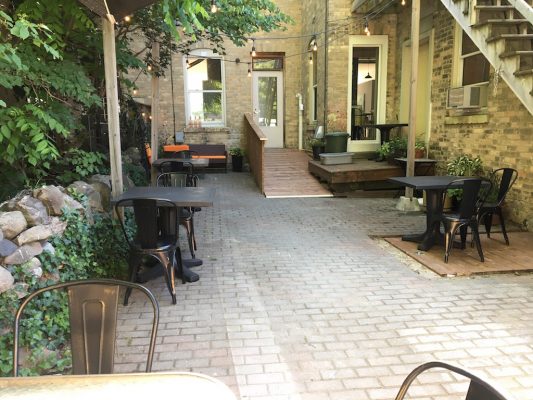 Like many other restaurants and small businesses, Christie and Shaw have been eagerly awaiting updates on how they can further adjust to normalcy to better serve their guests. "A few weeks ago we were able to open our small patio with appropriately distanced tables. This has been a great addition, but we only have five tables so it is not enough to be economically viable on its own, so we are continuing take-out also." Their fantastic food and social media presence is already making an impact in their community and beyond, "We're now seeing more and more visitors from away stopping in either on their way through Paisley to the lakeshore or making a special trip to try our food. We look forward to when we can fully open the doors for customers to dine-in and enjoy live music or a sporting event on the TV. We are working on having everything ready for that day when it does arrive, but since we have no idea when that may be, we are also exploring some other ideas to keep building the Bonfire on Queen brand."
Whether you like an adventurous pizza pie loaded with different flavours, or opt for the traditional pepperoni, Bonfires is your spot!
---
Written by Russ Walsh of Sour Cat Records