It's mid-morning in July. I'm walking to the newly founded River Precinct in downtown Owen Sound with Alan Wood and Spencer Sgro of the Rally Beer Co. We have a couple of pints in our pockets, ready to conduct a very professional tasting session on the banks of the Sydenham River. I've just met them minutes ago, after printing a packing slip for them at my house so they can deliver the inaugural batch of their freshly minted Golden Ale to the OS LCBO. "Start-up problems," Alan laughs.
Alan is a busy guy. To relax, the man does precisely the opposite, namely gravel riding and windsurfing. One day, he's traversing the Buttertart 700, a grueling (now 760km) bikepacking loop in Southwestern Ontario consisting of gravel roads, rail trail, two-track, forest single-track, and backcountry roads. He finds himself sipping a pint at the St. Jacobs based Block Three Brewing Company when it dawns on him; beer would be awesome if it had electrolytes in it, so you could crush a pint and replenish the goods you need to keep on truckin'.
He finished the loop thinking about that idea. He gets home and mentions it in passing to a few friends. The idea sticks with him. He explains it to a few more friends, this time wondering about its feasibility. Makes sense. Fast forward and he quits his job and convinces his pal Spencer to join him on his sudsy quest.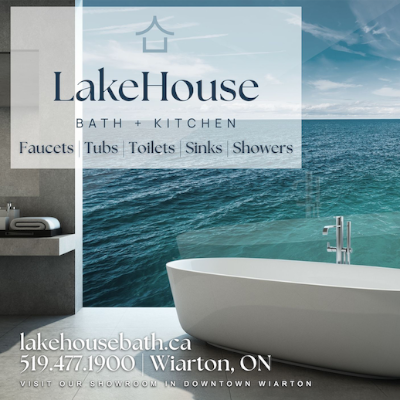 We really wanted people to enjoy it out in the wild – we want to own that market, not patios.
Alan attended the University of St. Andrews in Scotland to be an economist. Armed with a passion for craft beer, he achieves his MBA and quickly apprentices as a brewmaster's assistant. The craft brewery market saturation begins in 2012/13 with a slew of breweries opening their doors back home in Canada.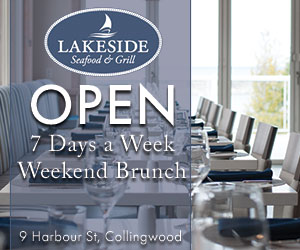 "There was nothing too original," says Alan. "Nothing for the people doing endurance sports… There's electrolyte tablets and Clif Bars and stuff, but you're doing your thing and thinking 'I can't wait to have a beer and kick back… but the only thing marketed to runners, or cyclists, or athletes is low-calorie stuff like Michelob Ultra, and sometimes you want a real beer."
So Alan went to work navigating the weird world of submitting LCBO paperwork and jumping legal hurdles to make his dream happen. "This was born in the garage," says Alan. "I kept bouncing the idea around and realized this has legs."
It took three months for Rally to get the necessary LCBO paperwork submitted, and the first major hurdle came in the form of being told what they were trying to accomplish was actually illegal. Bummer. Brewing a beer and adding electrolytes is illegal, but brewing with salts and natural ingredients rich in electrolytic properties is not. So they began working with artisanal Newfoundland salts and Black Currants to achieve a well balanced, unfiltered, highly electrolytic beer that was legal (get your in-house tasting notes here). Next hurdle: being selected as one of the few beer applications the LCBO puts on the shelf each year. Of an approximate 500-600 applications, only a handful of new beer labels make it to the check-out.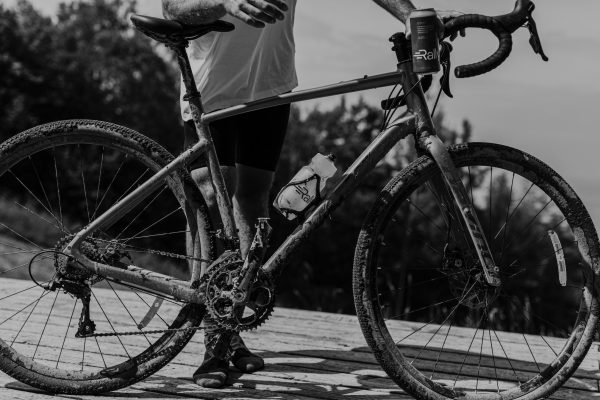 "This is a post-sweat beer, so we didn't take the shelf away from an IPA," says Alan. We really wanted people to enjoy it out in the wild – we want to own that market, not patios."
COVID promised to throw a serious wrench in their gears, but hey – outdoor sports and recreation really take off in pandemics apparently, and reception has been fantastic for the fledgling brew.
Alan and Spencer call Thornbury and South Georgian Bay home, but Rally is taking advantage of the lean contact brewing model, opting to brew with the fine folks at Equals Brewing Company in London to handle production. The ultimate goal would be to build a brewery of their own – likely in Kolapore, Owen Sound, or Meaford, mentions Alan, but for now, it's all about "sweating and engaging with the community." Other plans down the road include experimentation with the functional benefits of other electrolytic and health-conscious properties of ciders and different kinds of vinegar, Chaga mushroom, and non-alcoholic options to boot.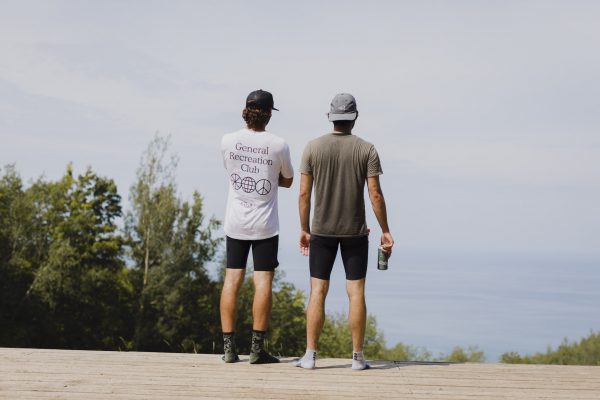 Spencer and Alan have painstakingly kept up with orders and demand all summer, distributing Rally's Golden Ale to 80 stores across the province, from Owen Sound, Collingwood, Orangeville, Muskoka, St. Catherine's, Saugeen Shores, and the Ottawa region.
"This is new. From the ground up," says Alan. "We're doing deliveries ourselves. We're going all over Ontario in-person because we want to be the ones to tell our story… Seeing it on the shelf is still so surreal," says Alan. "We still have a lot of learning to do, but for now we'll just keep getting out there and sweating with people."
---
Words by Nelson Phillips
Photos provided by Rally Beer Co.