Block 3 Brewing
St Jacob's
Stepping into Block 3 Brewery is a unique experience. From street level, you are greeted by a large, white plaster facade before descending a flight of stairs. Something about stepping out of a cold, grey day into the warm wine cellar vibe of Block 3 Brewing felt, to me, like something straight out of The Count of Monte Cristo.
There are about 200 different ceramic steins behind the for the regulars. And that tells you everything you need to know about the place: it's good enough to keep you coming back.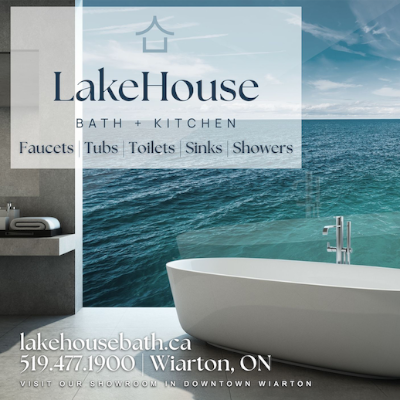 After all, beer is good, but craft beer is better.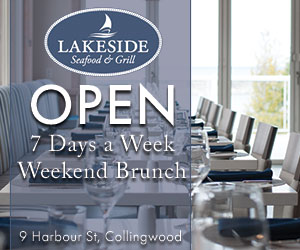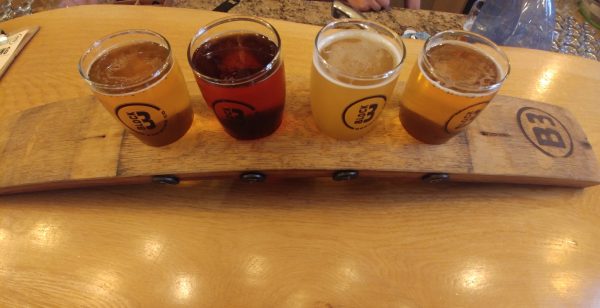 ---
King Street Saison
Saison – 4.6% ABV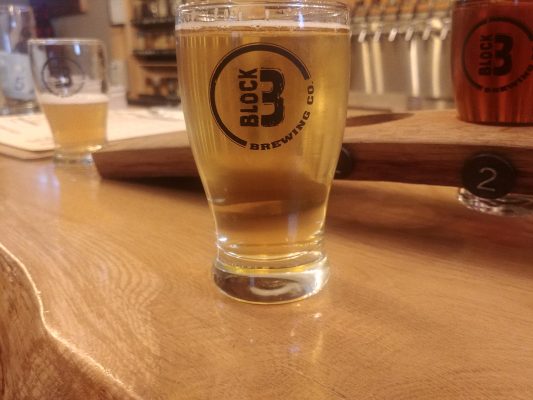 Appearance
Light, transparent, golden colour, with the slightest haze.

Nose
Tart, a little fruity and floral.

Taste
It's got a pleasant bitterness with some floral notes. It finishes on a tart flavour.

Body
King Street is very light, yet still goes down with a certain smoothness.

Where to Enjoy
A good beer to have with your feet dangling off the end of the pier.



Beauty and the Belgian
Amber Ale – 6.3% ABV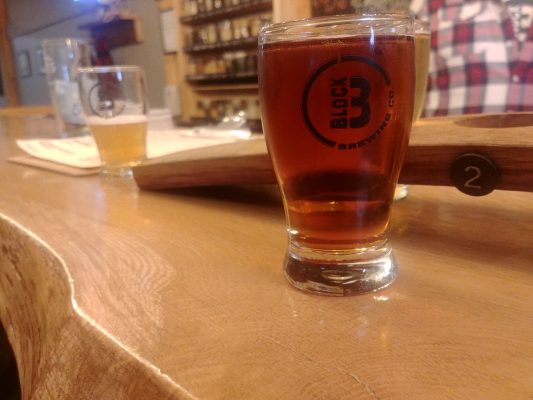 Appearance
Rich reddish, (caramel if you're colour blind like me) colour with minimal head.

Nose
Bready and sweet with some fruit.

Taste
Beauty and the belgian has a nice mild flavour. It's bready and slightly sweet.

Body
Light and crisp-drinking.

Where to Enjoy
A good beer to drink in the beer tent at a Canada Day festival.

Fickle Mistress
Dry hopped kettle sour – 5.5% ABV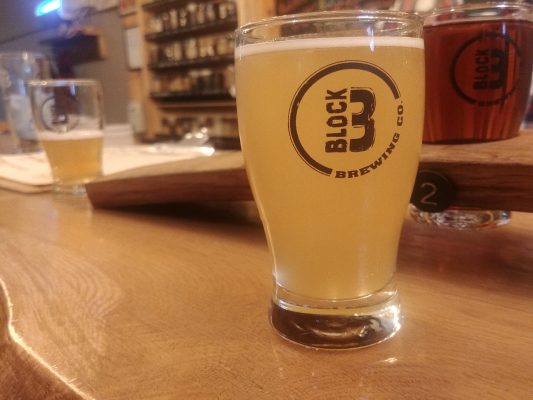 Appearance
Hazy, cloudy yellow.

Nose
Fruity and tart.

Taste
The Fickle mistress has that classic sour taste! It's sharp, fruity, with hints of citrus coming from the hops.

Body
Light, easy drinking, and all-around pleasant.

Where to Enjoy
A nice beer to have during an early spring rain.


Jaromir Lagr
Czech Lager – 5%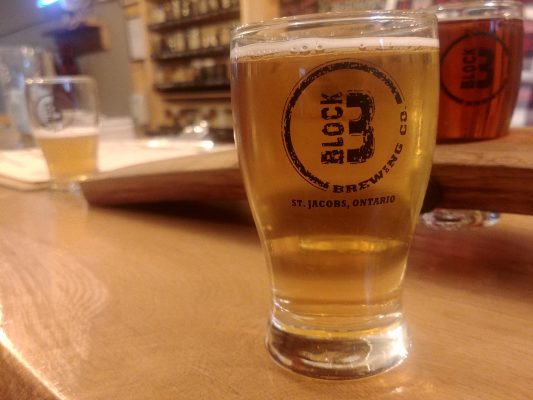 Appearance
Transparent, Golden

Nose
Subtle, malty

Taste
Jaromir is clean and extremely easy drinking without any bitterness at all. It's as refreshing as a cool glass of water after a long hike on a hot day, but with the added benefit of being a good beer.

Body
Medium leaning light, and smooth as all get out.

Where to Enjoy
A good beer to enjoy any time, but it's best on those July days where the temperature dips a little bit.
---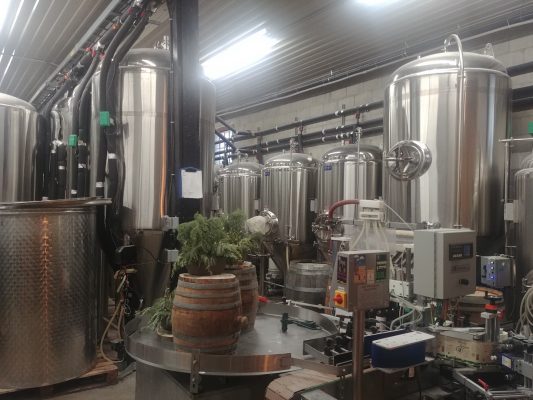 ---
Final Thoughts
Block 3 Brewing has a good selection of core beers sure to please anybody.
All of their brews are prime examples of what a good beer can be, without being so off the wall as to scare away somebody new to the craft beer game.
The vibe in the brewery is so warm, one gets the impression that everyone there is a friend. If I were a local, I'd like to have my own ceramic stein at Block 3.

You can buy Block 3 beers from their online bottle shop.
---
Written by Andy Elliott
Photos by Andy Elliott