Why an artist?
"Oh my word, I don't know how to do anything else.  Well that's not entirely true, there's a mixture of things I'm doing here, which I wouldn't have been able to do when I was younger. Running the gallery and then running classes – still doing my own work, so you know it is really quite a mixture things that I'm involved with, more a polyglot than most people.
I'm interested in the idea of the artists, as the craftsman as well as the designer. The differences between these is slight, but they are all involved in creative processes. The emphasis may be different from one to the next, so I'm involved in balancing those out. That's why I remain involved in the arts because of the richness of the experience, developing new ideas and new objects and helping other people. 
With the commission work, you realize what they would like to see happen in their lives so you can become a facilitator as well. While it's not very attractive to a lot of artists, it is something I enjoy doing – that interaction with the client and helping them realize what they do through my work. I really went to art school because I was interested in the design end of making, but once I got involved in the designing (which I was more interested in), I realized 'who's going to make it'? So I became involved in the making of it, too.
So it was really art school that turned me around and gave me a life that made a lot of sense."
Advertisement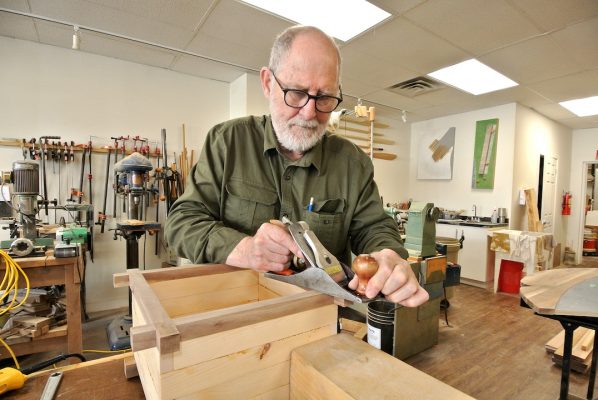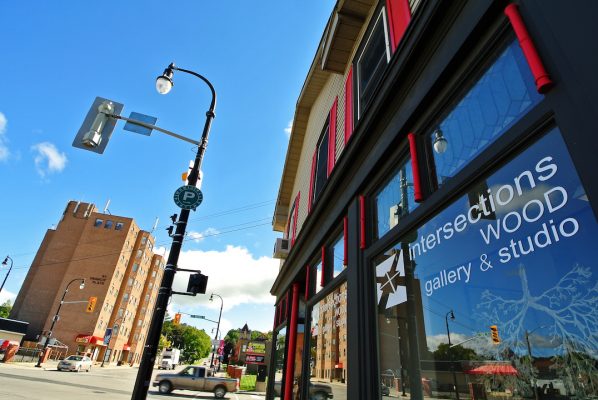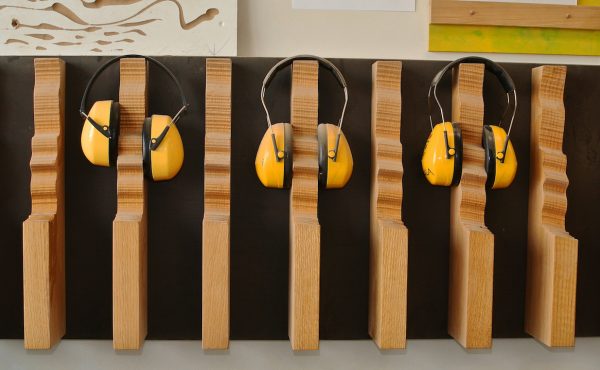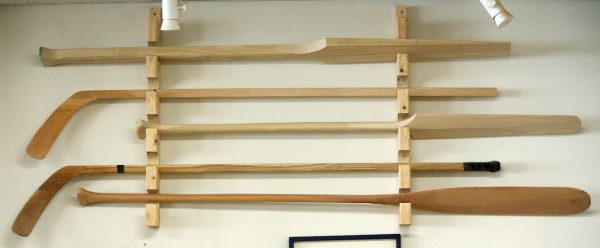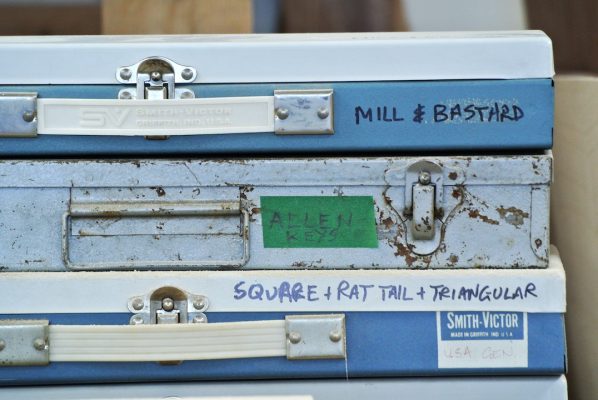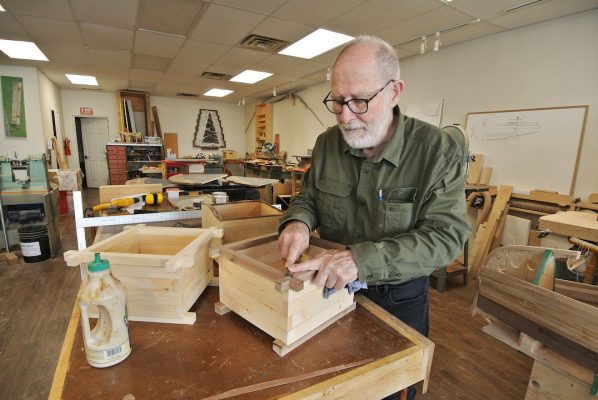 Artist Bio:
Stephen Hogbin is referred to as "one of Canada's most accomplished, skilled and celebrated woodworkers". Born and educated in England, Hogbin emigrated to Canada in 1968 making the Owen Sound area home for decades. He is recognized internationally by collectors, educators and professional organizations for his influence on studio and furniture woodworking. He has exhibited in hundreds of solo and group shows, curated shows, lectured, led workshops and has been collected in both private and public collections on three continents. In 2016 he opened Intersections Wood Gallery & Studio in downtown Owen Sound where he continues to practice his art.
Words and Photography by Willy Waterton