I was car-less last week while my four-wheeled baby was in the shop (shout out to Bergeron Automotive) and reliant on other modes of transportation (like my feet). Lucky I didn't have to go far. But I never felt stranded. I knew that I could call Driverseat to pick my butt up and take me where I needed to go.
And after the new partnership with the County of Grey to provide the much anticipated Grey Transit Routes, they're now going as far as Orangeville, Blue Mountains, Wiarton, Walkerton, and Flesherton.
And get this…it's free until October 31. After that it will be about five bucks a ride and less for students. Can't get much for a fiver these days.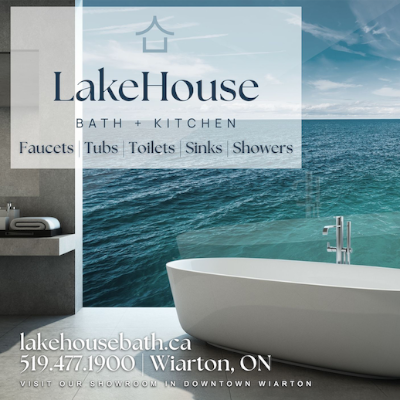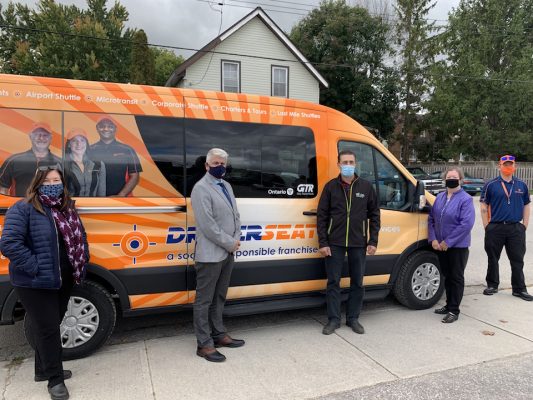 So while my car is back in my possession and I can go anywhere I want again, I do realize I'm lucky to have my own vehicle and be able to drive. Not everyone has that same luxury. That's in part where owner Adam McKeachnie got the idea for a Driverseat Owen Sound franchise.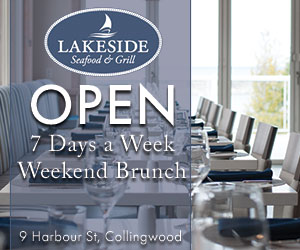 "The idea came from a close friend when I was exploring the start of an assisted transportation business for people with mobility issues," he says. "A Driverseat franchise had opened in Collingwood and he had pointed this opportunity out and the rest was history."
McKeachnie's seen first hand how important affordable and reliable transportation in this area is. Prior to becoming a franchise owner, he was working for the past 12 yrs as an RPN in the long-term care sector. "This is where I saw the need for people to be able to have affordable transportation to appointments, shopping and visiting family," he says.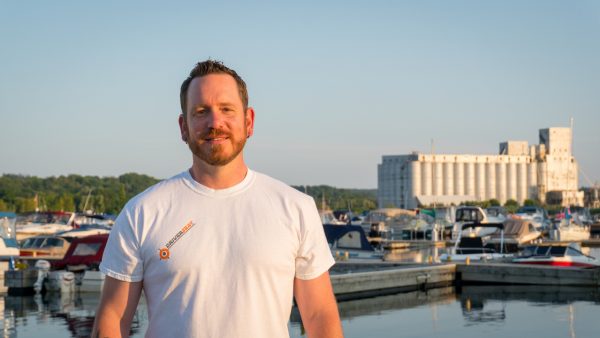 His business is scratching a proverbial itch this area's had for a long time. There's so much to do here but it's all spread out. By delivering routes 2-5 days a week to other centres close by, Driverseat and Grey County are giving access in this area to those who may not have had it otherwise. And after the year we've had, Driverseat have gotten serious about safety.
"My experience with infection control as a healthcare professional has helped us to transition to the new normal," he says. "We have high contact cleaning protocols for all of our Chauffeurs that are done several times per day, all passengers and Chauffeurs must wear a mask while in our vehicles and we also provide hand sanitizers for all of our Chauffeurs and passengers. We screen our staff daily with a screening questionnaire and we advise all of our passengers to not travel if they are feeling unwell, same goes for our staff."
But Driverseat is a service with many hats…or seats. It's a service that will take both you and your car home when you've had too much to drink, solving another problem in this area, (and all areas really). My first experience with Driverseat Owen Sound was getting home after a few too many Beer Tent brews at Summerfolk in 2019. It sure felt nice to wake up with my car in my laneway. And they're also a great option for taking a brewery/cidery/winery tour around this area so you can sample away and arrive home safe. The Rrampt team did just that recently too – six cideries in one afternoon left none of us in shape to drive home!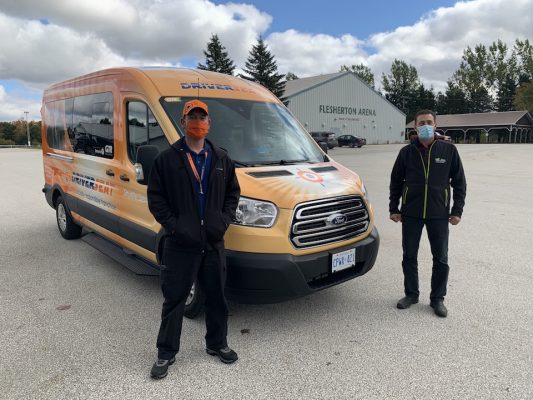 If you ask McKeachnie what he loves most about this area, he'll tell you it's the people, the landscape and the overall amenities that are available within an hour of Owen Sound.
And it's his goal to make these hidden gems available to all residents of Grey County. So if transportation is something you need, you're going to want to visit their site at Driverseat Owen Sound.
The Grey Transit Route has a full schedule at grey.ca/gtr.
GTR will offer four routes in the region; Highway 10 between Owen Sound and Orangeville, Highway 26 between Owen Sound and Town of The Blue Mountains, Highway 6 between Owen Sound and Wiarton and Grey Road 4 between Flesherton and Walkerton.
Written by Jesse Wilkinson