Why an Artist?
"It chose me, I didn't choose it. It is just something I have to do – it's my life. my mother is an artist also. There's aways an easel in her living room. It chills me. I'm not happy if I'm now doing art. So thats what I do."
---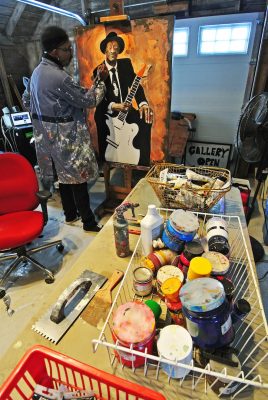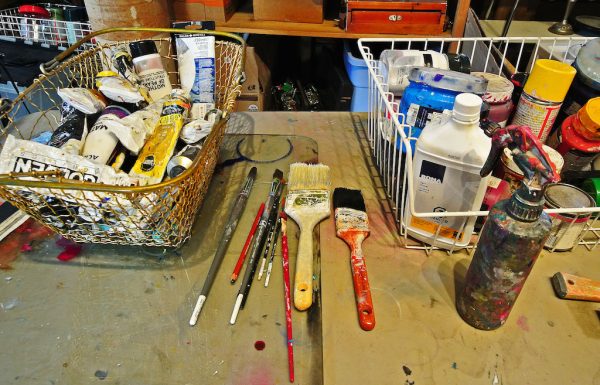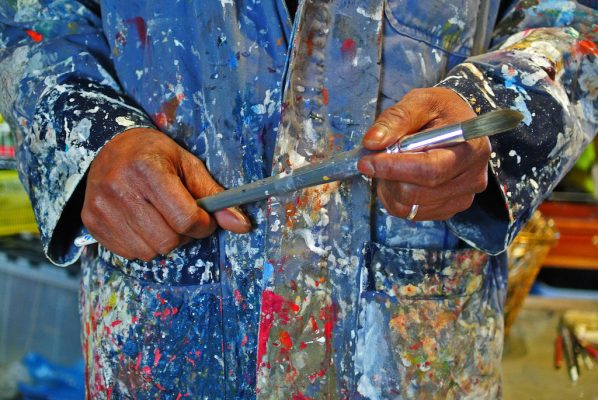 ---
About Tony:
Tony Kenneth Miller was born and raised in Owen Sound just as the American civil rights movement began and before the phrase "black pride" was first spoken.
His experiences growing up, suffering from racism and poverty led him to become fascinated with his African roots. It drove him to try and understand why and how this separate, yet together, society existed. He went to H.B. Beal Secondary School and Fanshawe College in London ON, the Southern Alberta Institute of Technology and the Ontario College of Art. After completing his education, Miller worked as a professional photographer, lithographer, and graphic designer, and recently returned to the Owen Sound area.
Working with acrylics, lino, watercolours, graphite, etching, pastels, oils and wood cuts, as well as sculpting in concrete and found objects his work has been shown in over forty solo and group shows.
Advertisement
He is the author of Daddy Hall – The Porcupine's Quill, 2017 a wordless novel comprised of eighty linocuts.
An exhibition of Tony Miller's work titled Legacies is currently at the Tom Thomson Art Gallery in Owen Sound until March 28, 2020.
---
Photos by Willy Waterton