If you've passed by the old Bingo Bingo Bingo hall in downtown Owen Sound over the past few months, you might have noticed a flurry of activity inside. We're talking serious renovations here. A team of volunteers have descended on the vacant space to re-create it as a centre for the arts on Georgian Bay. The two people leading this re-imagination project are Morag Budgeon and Alan McIntosh, both successful artists in their own right.
Fittingly, they've named it The Georgian Bay Centre for the Arts and when it's completed, it will be a place for workshops on printing, metalworking, sculpting, pottery, stained glass, painting, and photography, to name a few. It will fit right in on 2nd Ave E, which is quickly becoming a vibrant place for music, food, and culture. "Owen Sound has always had a rich tapestry of music and art," says Budgeon during our recent chat in the new Centre.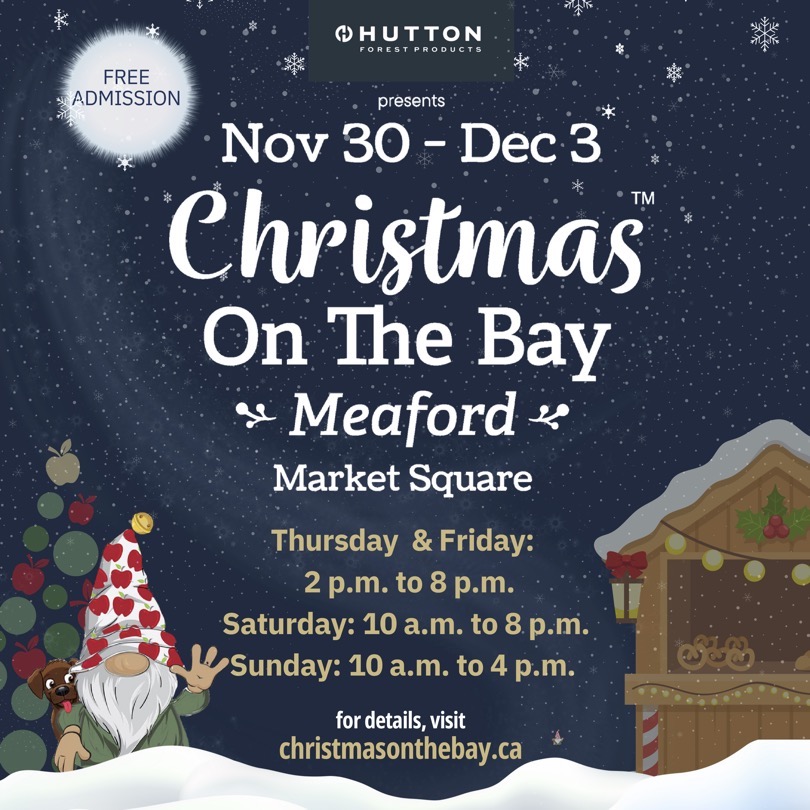 But the first thing you'll notice when you walk into the space is the beautiful coffee bar that resembles an old 1940's Kresge's lunch counter. That's because it is. Or it was. Whatever. So it's got some history to it, beyond the place where people dabbed their bingo cards in a smoke filled room to raucous cries of B-42….N-73.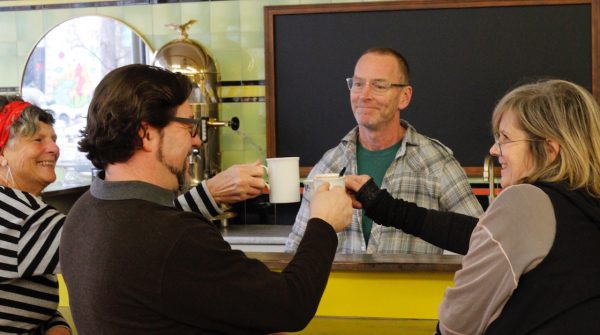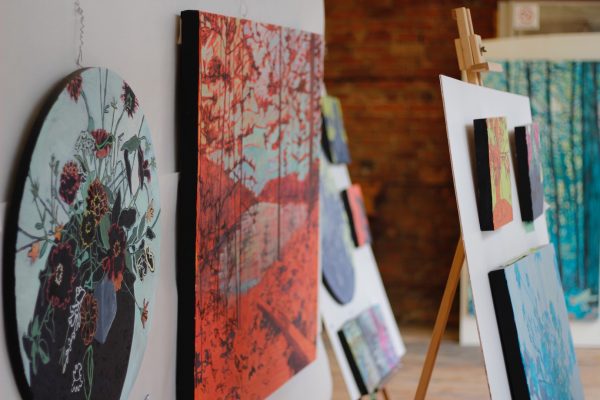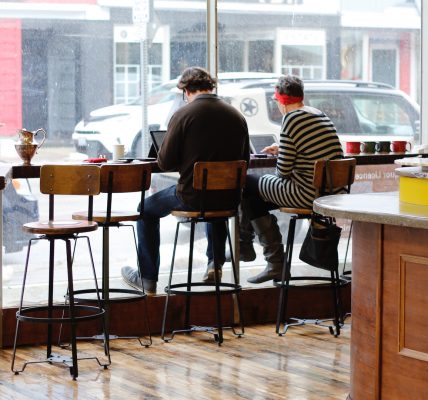 During the renovations, Morag, Alan and team discovered the original, green Kresge tiles still intact from 80 years ago when Kresges served as a central location for Owen Sounders to stop in for a soup and sandwich and discuss whether William Lyon Mackenzie King actually did commune with his dead dog, or to laugh about the latest gag on Abbott and Costello. Likely, they just bitched about the snow on 2nd Ave just like we do today. Some things never change. But the city of Owen Sound certainly has – industry left long ago and most likely isn't coming back. Which is why spaces like the Georgian Bay Centre for the Arts are instrumental in keeping the community vibrant. "Economic driver" is the term that Morag Budgeon uses and rightly so.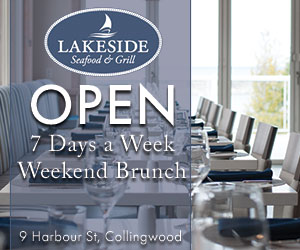 Not only will the Centre bring people from around the greater Owen Sound area to take courses downtown, it will also bring people from all over Ontario. This is place where artists can develop their skills and get those precious 10 000 hours they need. There aren't many options for artists to do that outside of the GTA, explains McIntosh, and as new graduates of arts programs come here to start their career, they may just fall in love with the area and stay for good as many do.
And second to that, the Centre is providing jobs for artists. "We pay our teachers well and put $5000 to $7000 per month directly into the community," says McIntosh. I'm not a mathematician, but I'd say that's a pretty hefty amount over the years to come.
Making a living in the arts is something both Budgeon and McIntosh know well; both have been accomplished artists dating back over 25 years. In fact, Budgeon did her coop with McIntosh at Georgian College 27 years ago when she was enrolled in Jewellery and Metalworking.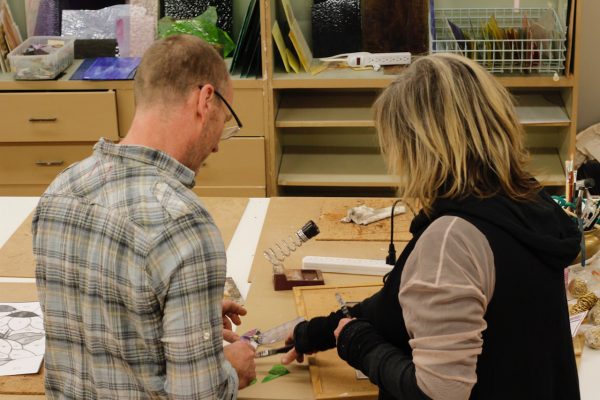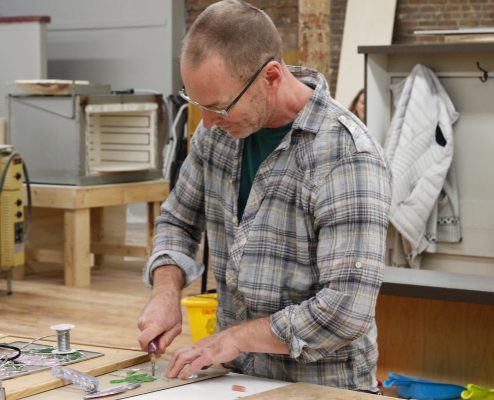 They've remained close friends since and were both involved with the Artists Coop for years until they struck out on their own and opened The Workshop in the adjacent old Henrich's Jewellers. It was in 2018 that they decided to go big and purchase the old Bingo Hall, which increased their floor space from 2500 sq ft to 6500 sq ft. The increased space allowed for things like a printing press donated by Transcontinental Printing. "People will be coming to Owen Sound to use those presses; they're impressive," says Budgeon.
Alan had been keeping his eye on the building for some time and they just kept telling themselves "if it's going to happen, it's going to happen," says Morag, who is the executive director of the not-for-profit.
And then it did happen.
Right away she knew they had made the right decision. "When we got this place, it was daunting but it felt like it was right. We couldn't have done it without our volunteers," she notes. Two volunteers in particular have played an integral part and were both working when I showed up for my tour. One is Stephen, Alan's partner, and the other is Nancy, a close friend. "Her favourite thing is going to the dump," says Alan jokingly, referring to Nancy's role. Every little bit helps, and I imagine they've had a lot of dump runs in order to restore the space back to its beautiful exposed brick and hardwood floors. It definitely has a creative vibe to it, and the hope is that all the artists will feed off each other's creative spirits and be able to interact. When you've got photographers, potters, painters, printers, and metalworkers all in one space together, it's sure to fuel the creative process.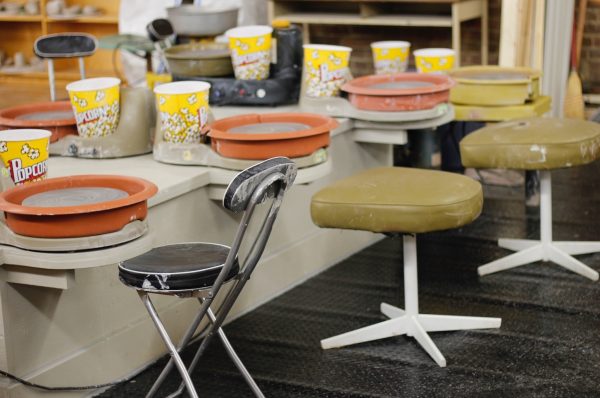 McIntosh, who purchased the building, is definitely excited for it to be an arts hub for the community. "We're not just here for beginners, we're not just here for residents, we're also here for the arts community as well." And they're open Sundays to serve the community (and tourists of course).
So whether you're stopping in to sit at the lunch counter for a coffee (or a glass of wine – yes they plan to be licenced), or are going to take a pottery/painting/stained glass/metalworking/printing class, this space is going to change the landscape of downtown Owen Sound. Call it an economic driver, a hub, a catalyst, a game-changer, or whatever other term you want, many will just refer to it as the place they learned how to make something with their own hands.
---
Words and photos by Jesse Wilkinson