Why an Artist?
That's a very simple thing. We can't really explain it, but the simple thing is you have to make art. In some way or another, you fall in love with the movements. To me anyway, the movements of your hands while you are drawing, sketching or painting. I do the same with knitting. I love knitting because of the very small repetitive movements. I do ceramic work as well when I have access to a kiln, and it's about the tactility of the clay, so I think that was the thing that got me into a very calm space. The other thing is oil painting that I had a major struggle with but I keep coming back to it because of the sensual quality of the paint as you smell linseed and the oil paint you just want to pick up a brush and paint. I don't know anything else; there is no big major message to come across – other than my love of nature. Hopefully people will see that because I get to do it for myself; it brings me peace.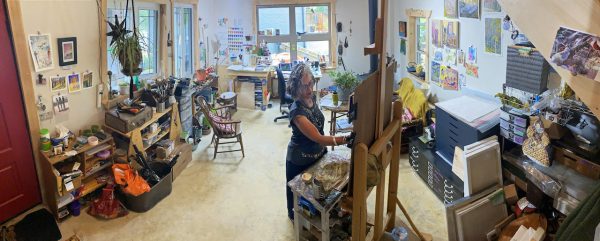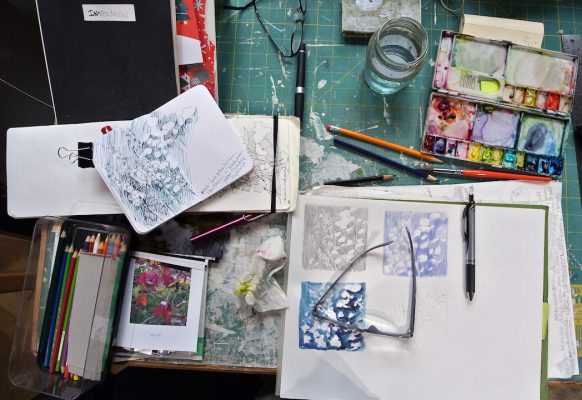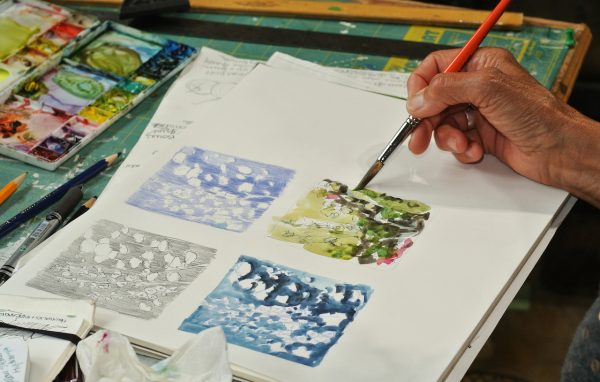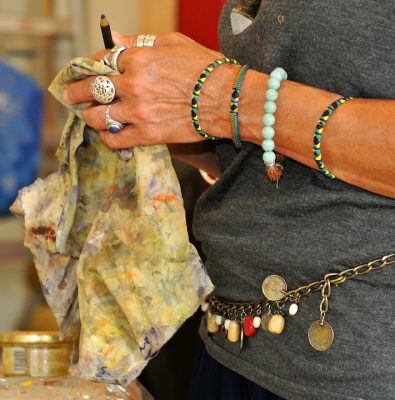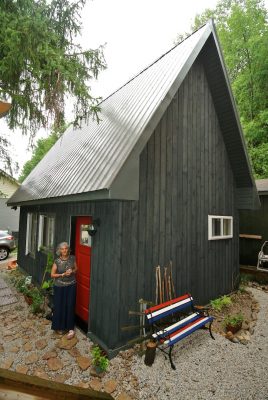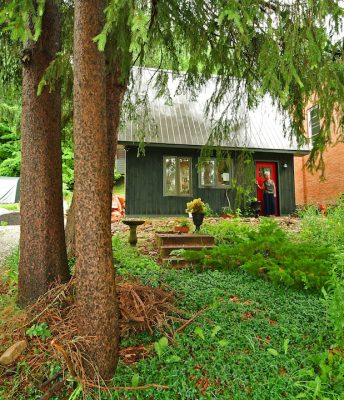 Bio
Before moving to Owen Sound in 2012, Patti Waterfield lived for many years in Toronto having immigrated from Pakistan in the mid-seventies. After spending much time as a self-taught artist, Patti attended The Ontario College of Art and Design in Toronto, graduating from the Drawing and Painting program in 2000. She enrolled in the the Central Technical School for Art in 2006 completing a three year adult art program immeresed in sculpture, printmaking, illustration, and design. Primarily a painter, Patti has exhibited prints, ceramic sculpture, soft sculpture, and mixed media work. She has illustrated books and created artwork for book, magazine and compact disc covers. Recently, during an exercise in downsizing, Patti rediscovered working with watercolour creating a smaller series of florals and abstract landscapes on paper. She established studios in various locations in downtown Owen Sound before building a free standing studio on her 3rd Ave East property.
Her art is informed by her deep interest in ecology, nature, her gardens, and cooking.
Find her work at pattiwaterfield.com