"All you can do is the small things," Matt Epp says during the live mural event held at his home on Wednesday night. As one who advocates often through his music, Epp knows full well how small things can add up to effect change.
He's standing in front of a large mural-in-progress on his living room wall, one that is being painted collaboratively to show solidarity with the Wet'suwet'en Nation in light of their recent stand to prevent the TransCanada Corp pipeline from bringing fracked gas through the Unist'ot'en territory.
"With this event we're trying to create more of a conversation" Epp says into a camera for all of Isaac Murdoch's social media followers to hear. Murdoch is the artist who is facilitating the mural of the beautiful Thunderbird Woman, and he slowly pans around the room to show his followers how many Owen Sound residents have come out to show solidarity.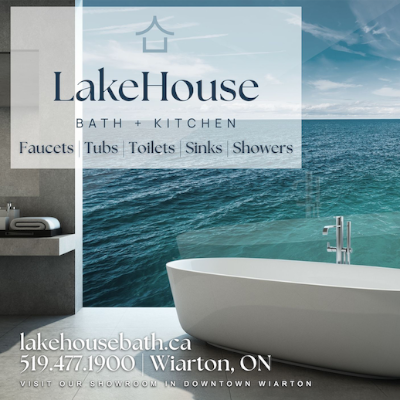 The Epps invited the community into their home to help paint the mural but also to discuss the small things that each of us can do to raise awareness of the issue. During my few hours at the event, there were some excellent and important conversations happening between people who wanted to see change happen.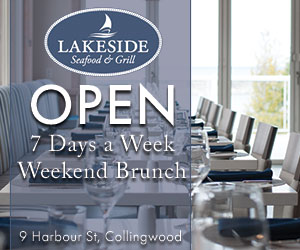 Murdoch, a well known artist and environmentalist, recently led a protest in Toronto to raise awareness of the 14 arrests by the RCMP who brought 20 000 rounds of ammunition to the Unist'ot'en Camp to make way for the pipeline.
Coastal Gaslink received an injunction from the B.C. Supreme Court in December to remove the barricade. While elected officials of the Wet'suwet'en signed an agreement with the pipeline, the Unist'ot'en declare that the officials do not speak for their territory and cite a 1997 Supreme Court ruling that found they had not given up title to the territory.
There has since been a tentative deal reached between the RCMP and the Wet'suwet'en that will allow pipeline workers to access the area, but is only intended to de-escalate the tensions and minimize trauma and arrests, not to allow for any construction.
Some are comparing this protest to the Standing Rock camp in North Dakota that captured international attention in 2016 for Indigenous land rights.
"We're bringing something like Isaac's image of the Thunderbird Woman…into the smallest zone we have: our own homes," Epp says of he and his partner Ece's effort to support the Indigenous territory, which resides 300 kilometres west of Prince George.
Anti-pipeline protests have already taken place across Canada, including Toronto, Ottawa, Sudbury, and London, here in Ontario.
In Owen Sound, the protest started at 4pm in a living room in the form of a community gathering. It was a showing of solidarity around an expression of Murdoch's well known and powerful image.
"It's for all of our land and water protectors out there who are being arrested and thrown in jail for protecting the environment," Murdoch declares passionately. "This is not an Indigenous problem; this is a Canadian problem…if we want a better future for our children, the environment always has to come first every single time."
The partnership between the Epps and Murdoch for this cause was initiated by all three of their desires to see Indigenous land rights honoured in Canada. Ece and Murdoch were both in Nathan Phillips Square on Tuesday for the Unist'ot'en Camp solidarity protest and Matt Epp has consistently emphasized his belief in Indigenous rights through his music, most notably on his last album, Shadowlands, with the protest song, Unnatural, which calls on the Canadian people to stand up for what's right, and for the current government to do the same.
Murdoch, whose Ojibway name is Manzinapkinegego'anaabe / Bombgiizhik, is one third of the Onaman Collective, and over the years has led workshops on transferring knowledge to the youth.
On Wednesday night, he transferred knowledge of the current stand-off in Northern B.C. to many Owen Sound residents who were eager to understand the issue more clearly. And to each do small things to keep the conversation going. So this is Rrampt's way of keeping the conversation going because we agree with Murdoch that the environment is not an Indigenous problem, it's a Canadian problem
And small things do have an impact, especially when there are enough small things happening simultaneously. It's how change happens. Margaret Mead articulated this sentiment better than I can: " Never doubt that a small group of thoughtful, committed citizens can change the world; indeed, it's the only thing that ever has."
For more information on the issue at or to donate to the camp, go to the Unist'ot'en Camp site.
Written by Jesse Wilkinson
Photos by Jesse Wilkinson and Unistoten.camp