It was nearing March when the panic set in: could we go another year without Summerfolk? Could we spend another August that doesn't involve one of the best Grey County weekends of the year?
I spent restless nights in fevered sweats dreading the news that another folk fest was cancelled, suspended in curiosity for weeks until one day the phone rang (or should say, buzzed) and it was confirmation that Summerfolk46 was going ahead in 2021. It was Operations Manager, Jaret Koop, on the other end, and judging by his question, we knew it was going to be a different event this year.
The question was this: can we use your backyard as one our event venues? After a nanosecond's thought, I pressed my thumbs on the y the e and s. And then I wrote 'absolutely' to put an exclamation point on it. We would come to learn that the Rrampt Stage would be one of twenty-plus venues hosting the event this summer transforming Summerfolk into a unique weekend of performances across the Scenic City.
If we had to narrow it down to three main reasons we said yes so quickly, here they are:
Reason #1:
Nelson and I both love Summerfolk. Plain and simple. I've been going since I was a wee lad, and have as many memories from those weekends as I do from summer camp at Silver Lake. I even volunteered at a Summerfolk food stand growing up (I can still smell that stewing pot of sauerkraut we'd put on the sausages).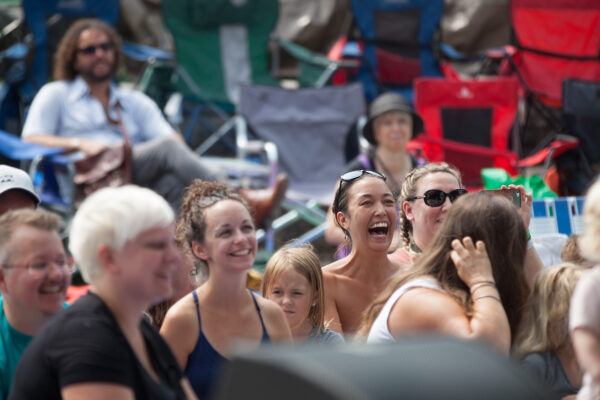 It was there I met new friends each summer and could run around from stage to stage, down to the beach, and through the artisan village with total freedom. The only catch was that I had to find my parents before they packed up to head home. But some nights, I'd leave my friends and go sit with my family at the main stage and those nights were just as memorable.
Evenings spent watching the Arrogant Worms, Ken Whitely, and Stacey Earle were pretty darn special. I remember feeling part of something bigger than myself. It was where my love for music festivals began, and since then I've attended events all over the world.
As an adult attending, it's a still a place I meet new people and catch up with old friends. I may spend more time in the Beer Tent now, but I still love the main acts at the Amphitheatre just as much as I used to. And of course I still never miss the finale on Sunday night to bring the weekend to a fitting close.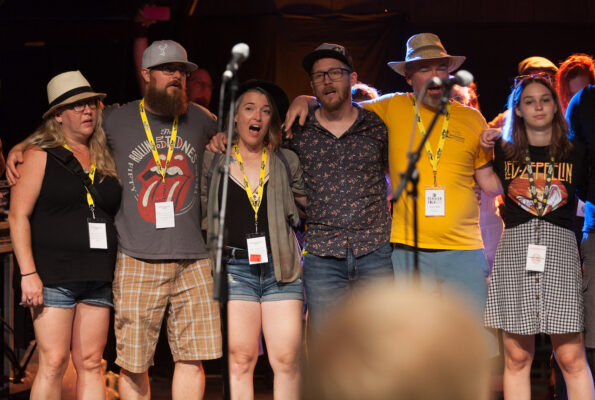 ---
Reason #2:
I've hosted backyard concerts at my place before and know how much fun it is. When I bought my house in 2017, I did so in part because of the large back yard that overlooks the city. I took one look at the property and thought 'This would be great for outdoor shows'.
I've always been drawn to live music (why I love Summerfolk so much) and revelled in the ability to create a little piece of that myself. Last year I hosted artists such as Miranda Journey, Drew McIvor, Josh Ritchie and Marshall Veroni to crowds of 30-50. I implemented to right safety procedures to make sure it was done right, and everyone had a blast. I knew I wanted to make it a regular summer practice, and Summerfolk's approach fit perfectly into my plans. I teamed up with them and voila – another summer backyard performance was on its way.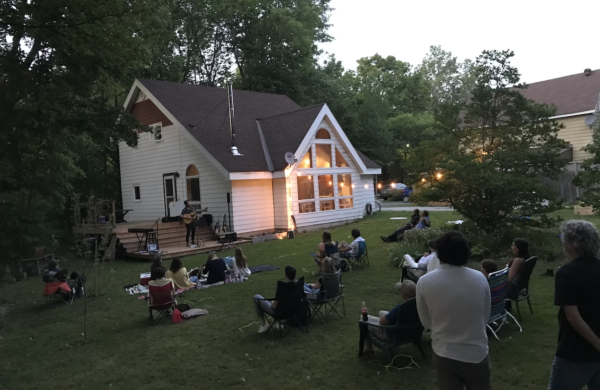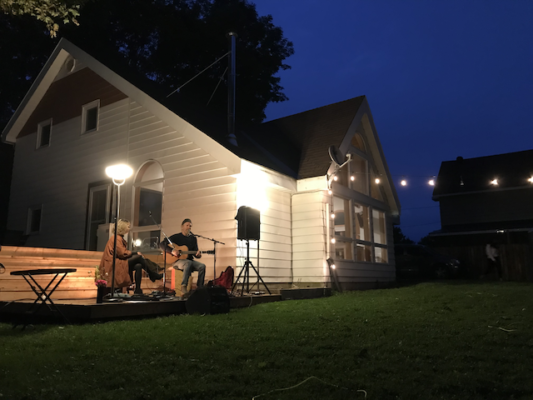 ---
Reason #3:
We love the artists that are scheduled to play at the Rrampt Stage. Evangaline Gentle released her self-titled debut album in 2019 to a string of accolades including Emerging Artist Award at the Peterborough Folk Festival in 2015, international play on CBC, BBC, and NPR. "The album's overarching theme is the pursuit of open-heartedness," Gentle says. "It's driven by the belief that it takes extreme strength to be vulnerable but that the rewards of doing so are far greater than those of being closed-off in the name of self-preservation."
Her self-titled album was produced by Jim Bryson and is a rich collection of songs that are both authentic and deep. My favourite is Ordinary People, a soft and catchy tune. She's playing Saturday at the Rrampt Stage.
---
Marshall Veroni's 2018 album, In Fields, was an exploration into one's coming of age with rich imagery that flows naturally, powerfully throughout the record. It's one to lose yourself in. His live show is where his songs really come to life, though, making him a favourite for Grey County concert goers. He's playing Saturday at the Rrampt Stage.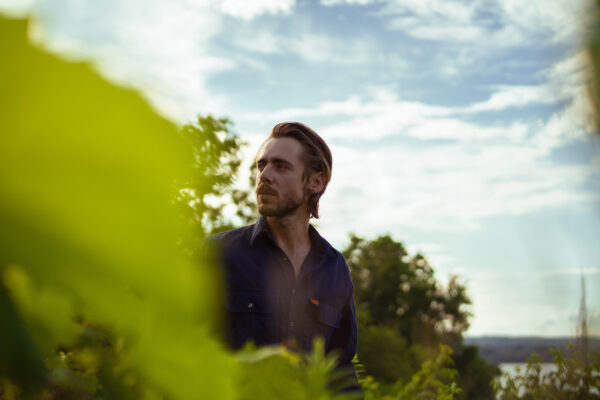 He just dropped a new single, Everybody Doesn't Know, which I can't wait to hear on the Rrampt Stage August 21.
---
Mia Kelly is an up-and-coming young singer/songwriter who's was named one of the Ten Artists to Watch in 2020 by the Ottawa Citizen. Her debut EP Cardboard Box is clever and catchy songwriting that blends folk and rock with soulful blues. Cardbox Box is a favourite tune here at Rrampt and showcases her powerful voice. She's playing Sunday on the Rrampt Stage.
---
Slocan Ramblers are a kick-ass bluegrass outfit from Toronto, who are recent winners of the 2020 IBMA Momentum Band of the Year Award. We had them on our radar back in 2018 when we hired them to play Rrampt's Bluegrass and Moonshine event at Heartwood Hall and blew the sold-out crowd away with their distinct style of smokin' bluegrass. You'll find them on the Rrampt Stage on Sunday.
---
So, there are three reasons why we signed up to help host this year's Summerfolk event and help make it a unique experience for hundreds of live music fans. We can't wait to see everyone on the 21st and 22nd of August.
Stay tuned for news of a special guest host as well!
Written by Jesse Wilkinson