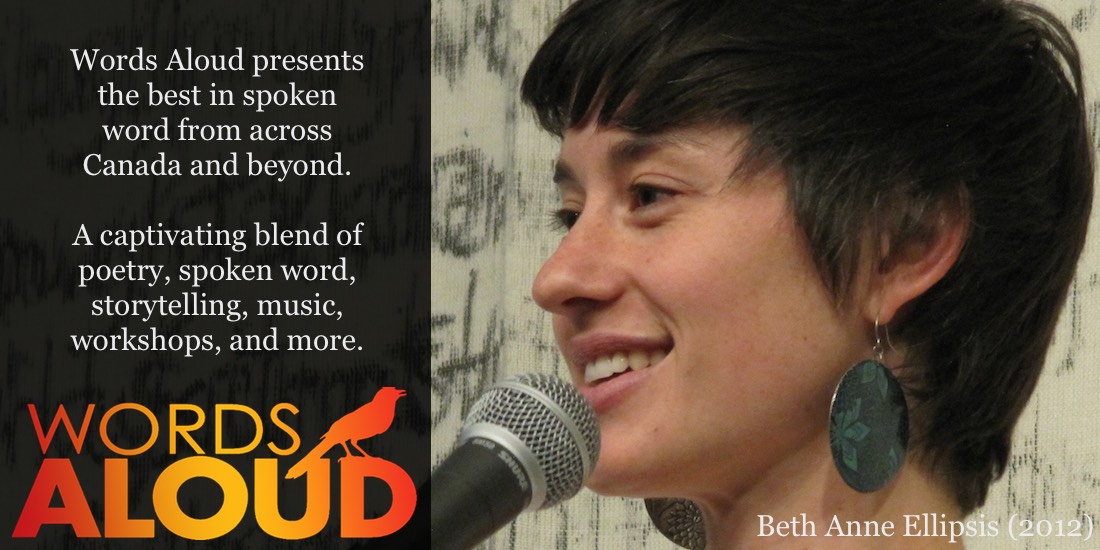 WORDS ALOUD is celebrating 15 years of super-charged multi-arts, poetry & story-telling performances. Join them November 2nd to 4th for a series of influential performances and workshops by internationally renowned poets and authors.
For 2018, dedicated volunteers have put together a program that celebrates both past and future. They've created a mix of dynamic poets who've made past festivals especially memorable, innovative new spoken word stars, and a few new twists.
This year's Friday night performances will take place in Owen Sound at St. George's Anglican Hall. Saturday and Sunday performances and workshops will be in Durham. And Sunday morning they're encouraging everyone to help them envision the next 15 years of Words Aloud over coffee and muffins.
For event details and ticket sales, please find them on their website (WordsAloud.ca) & follow them @wordsaloudfest on your favourite social media platforms.
Advertisement
Featured at this year's Words Aloud Festival will be:
Musical madman genius poet, past performer & fan favourite, C.R. Avery
Antiguan-Canadian writer/performer and director of The Banff Centre Spoken Word Program and ANU live art, Tanya Evanson
Multi-award-winning novelist and poet, and fiction reviewer for the New York Times Book Review, Steven Heighton
Writer/performer and author of the novel Missing the Ark, and poetry collections Sea Peach and Bipolar Bear, Cat Kidd
Award-winning novelist/poet & Toronto's Poet Laureate, Anne Michaels
Genre-mashing performance artist, choreographer, and educator, Wes Ryan
One of Canada's most distinctive voices, singer, songwriter, composer, music director, and Annan, Ontario resident, david sereda
Former Poet Laureate of Halifax, Mi'kmaw poet and activist, children's author and previous writer for the CBC & Washington Post,Rebecca Thomas