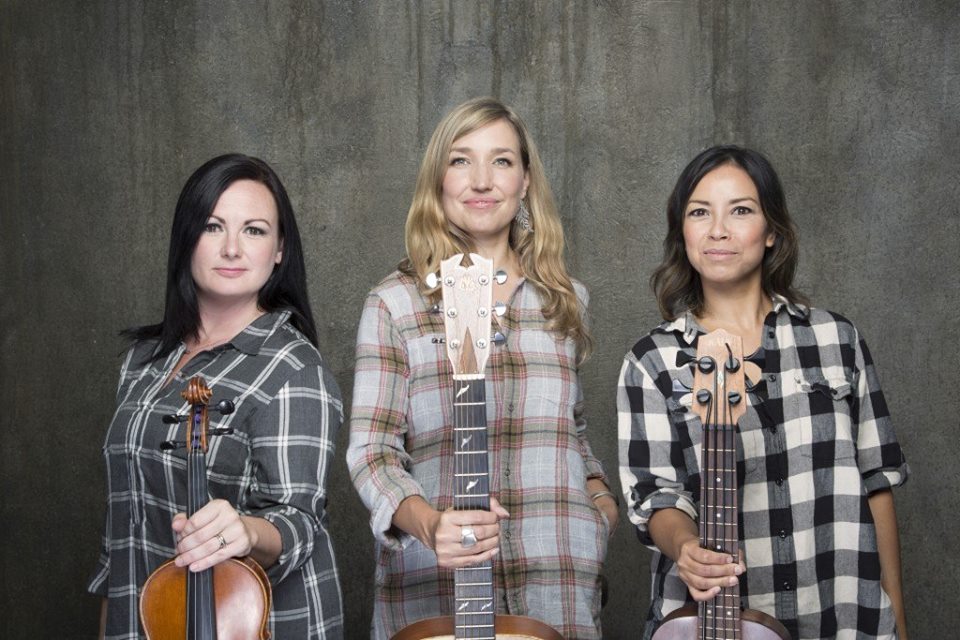 You think you bleed Canadian? Well, Trent Severn will out-Canadian you hands down. Their albums Portage, Trillium, and Trent Severn are full of sweet odes to Bryan Adams, Jack Pines, Winnipeg White Outs, Maple Syrup, and Wiarton Willie (yup, that adorable little Bruce County rodent that gets it wrong every year but stays in our hearts, nonetheless). And their upcoming album Expo sounds like it's got Canadian heritage written all over it.
Simply put, Trent Severn love Canada, and they love touring it even more. They're coming to Southampton on October 25 to showcase three things they have plenty of: humour, humanity, and heart!
And there'll be music too, because that's where all three characteristics lie. We asked Emm Gryner a few questions in lead up to their Bruce County show and she gave some hints as to what fans can expect, but also that there's an unspoken dress code you should be aware of (hint, they're wearing it in the video below)
Advertisement
5 Questions for Trent Severn
---
1) Besides Maple Syrup, Bryan Adams, and portaging, what is your favourite thing about being a Canadian band?
We love traveling to all different communities to meet people and sometimes collect stories for our next songs. We find we all have a very fond, shared experience as Canadians … we try to work to fix our past mistakes, make peace and try to find laughter and good times along the way. All of our tours are great adventures!
2) Chris Hadfield is a fan of yours; do you think he played your albums in space?
Well we were very lucky that we were one of the only bands that we know to serenade a Commander of the ISS. He wanted to hear Truscott, so he called into one of our shows in Goderich while he was orbiting the Earth and we got to ask him questions and put our conversation on the speakers for the audience. Then we serenaded him with the song "Truscott"…and the call didn't drop!
3) You're playing a tribute to Gord Downie on October 17 in Burlington. What song are you going to play and why?
We will be playing a few beloved Hip tunes. Gord touched all of our lives and made music a bonding, beautiful thing for so many Canadians. We're just happy to be invited and we won't give away the surprise of which tunes, just come on down! They're all wonderful tunes as you know!
4) You're visiting Southampton during October, which is prime Great Lakes surfing season: do you think any of you could be convinced to put on a wet suit and take a board out in stormy weather?
Well, we've been known to jump in quarries in early spring for the making of videos so you never know! Also, we've worn plaid onesies as well at shows. There's really no shortage of fun we could have, so maybe see you on the high….seas….er….lakes!
5) What can fans in Southampton expect on October 25?
We have an upbeat energetic show filled with lots of Canada-centric awesomeness. Harmonies, tales of our communities..we will bring our drummer Stephan and everyone loves Lindsay's fiddle playing. Our chemistry is just getting better all the time….and if everyone can PLEASE wear plaid….you'll fit right in…heck, you might even win a prize!
You can find Trent Severn's albums at their website and you can purchase tickets for their Southampton show on October 25 here.
Written by Jesse Wilkinson
Photos provided by artist.