Any album that opens with the lines "Back in the glory days/ You and your Du Maurier's/ Wisers healing open wounds/ Howling at the Harvest Moon" is going to get my attention.
Especially when sung from a voice aged in whisky and cigarettes, a rasping John McCauley-esque growl that places you right at the campfire ready to raise you beer in the air and sing along. And this debut release from Grey County's Old Bill Henry is one that you will be singing along to right after the first listen – it's full of choruses that stick in your head like one of my favourites: "Been awhile now/ since I got some sleep/ Brushed my teeth/ Had shoes on my feet/ We been this way since we were kids/ a misfit group of degenerate skids."
Priorities is a collection of nine songs by Troy Beresford (who, rumour has it, locked himself away in a trailer for a few weeks to write this album) that will resonate with anyone who grew up in small town Ontario. I listened to this album three times in one day after my friend Meghan passed it along in a message saying 'Think you might like this' She was right – I did. A lot. It's honest, raw, and fun as hell.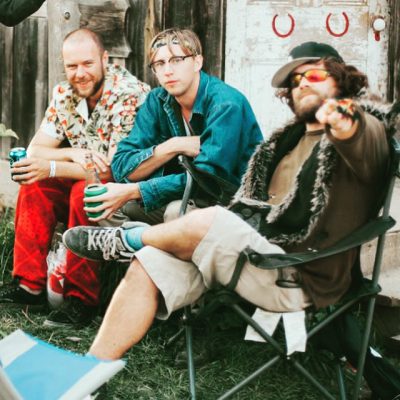 This album resonated with me on some elementary level. It's got some youthful anthems mixed with the regretful angst of adulthood – an uneasy relationship with the present, and penitence about the past.
Advertisement
While my musical tastes are all over the map, I do often return to my first love of Americana. And Old Bill Henry definitely falls into that category, but it brings some alternative country into the mix, and a little Tom Waits and late-sixties Dylan. But it's really small town Ontario music, so I suggest we call it Ontariana. If that's not already a genre, it damn well should be.
You can almost smell the whisky and cigarettes on this nine song debut. It's for anyone who grew up in this area and understands what digging into some beers with good friends around the campfire feels like. When you intend to make it an early night but someone pulls out a bottle of whisky and you find yourselves singing along to good tunes until the wee hours of the morning.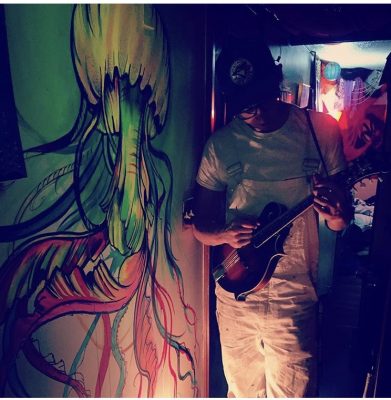 On 10 Years, some soft picking kicks off a lament for growing older "We can't stay young/ when our youth disappears/ will I be singing this song / in another ten years?" He quivers with a little Axl Rose for good measure. "When the smoke clears/ Life starts to settle/ will you still be here?/ Will you run like the devil"
Whistlin' Whiskey is a standout for sure. The piano adds a perfect touch and the strings add a dark symphonic element that GnR perfected with songs like November Rain. It's nearly impossible to not sing along to the chorus; it's one you'll be whistlin' all day and into the evening….maybe over a finger or two of whisky. I think that's what Old Bill Henry is hoping for.
It's easy to see why Priorities made the title of the album. This is where the entire theme of the effort comes together, a tune that makes it clear rural Ontario living ain't glamorous but it sure is fun. It's good buds in small towns making the best of things. If the Mount Forest lovin' refrain doesn't say it with "High, Happy, Healthy/ High being the priority" then the rest of the chorus sure hits it home: "Every now and then/ I dig right in with some real good friends/ All the stress of life goes dead/ Comes back up with the sun again." Goddam stress right? It sure is one thing that only seemed to appear when adulthood began.
The album balances the stresses of life with youthful memories of grabbing " a gram and a bottle of whisky" as he belts out on Good Old Days in a raspy voice that does take a page from Deer Tick's book, but thank god for that – it doesn't happen often enough in my opinion. John McCauley would definitely be proud of lines like "And in the evening/ Just one drink/ Then the sun's coming up/ And I can barely think"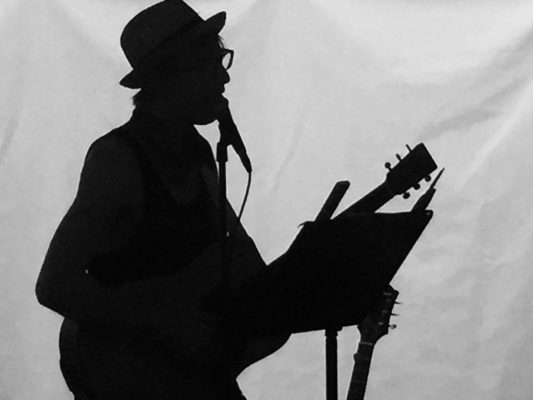 It's likely that Carousel could be a first single off this album, with it's fast, punchy delivery and resonant chorus. Metaphorically, it's a relatable sentiment "You never wanna ride that carousel all by yourself" that's repetitive enough for a radio single, even though it's not really a radio single. None of the songs on this album are radio-friendly, which is why I love it so much.
The album closes with the laid back No Good Is So Good, which kicks off with a cosy little guitar lick that gets you in the right mood. He speaks to an ex directly hoping they can be friends one day (but not discuss that thing that happened) and reassures her in the chorus that he's not trying to judge her.
It's a fitting title to close this album, a debut effort that creates anthems out of a misspent youth in rural Ontario. We're often told the things we get up to in our small town upbringing are no good for us, but damn can they be fun. And so is this album. It's Ontariana, and it's really fucking good!
Go find it on Spotify, Apple Music, or Youtube.
Written by Jesse Wilkinson
Photos provided by artist