Why an Artist?
"Whew. Um… when I was a kid my mom was doing pastels and oils pretty much full time and she had a small studio in our house. I was growing up in Montreal and she's the first person who opened my eyes to that world. She would take me to clay and painting classes on the weekends and give me canvases to try oils with when I was like 10 years old.
So while I was growing up that was always sort of in the back of my mind, and I tried a few other things. I went to Ryerson University (Toronto) for landscape architecture, and when I graduated from that, I found the pull to dive deeper into the arts. So I went to OCAD (Ontario College of Art & Design University, Toronto) and it was the first time in a long time, since childhood pretty much, that I felt a deep sense of satisfaction and that I was on the right path.
Finally, for me it's the one thing that I get to do every day, and I feel so spoiled, you know – it feels like I'm not working. I get to do what I want every day and have my own hours. I create my own world and sort of represent what I am going through emotionally, physically, mentally through my art practice. So it's very satisfying.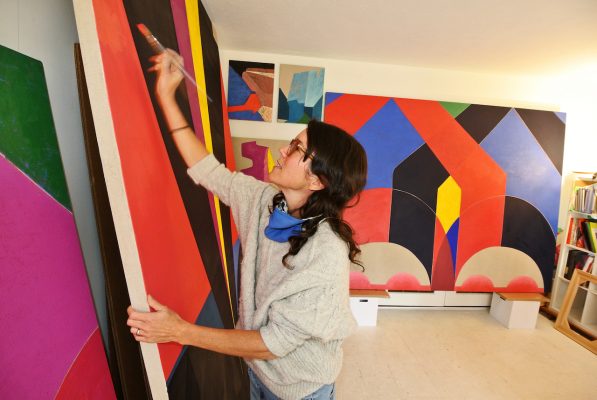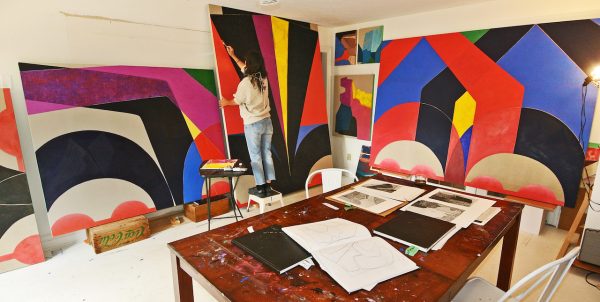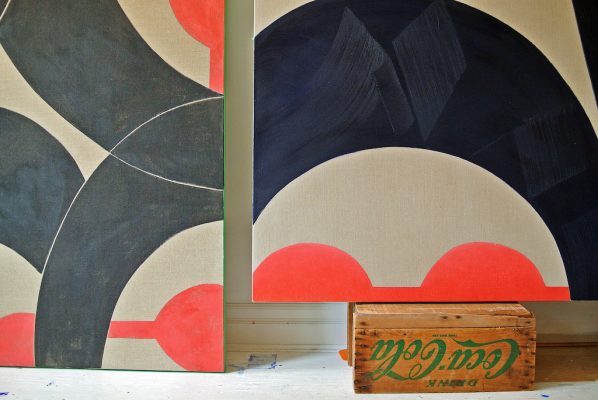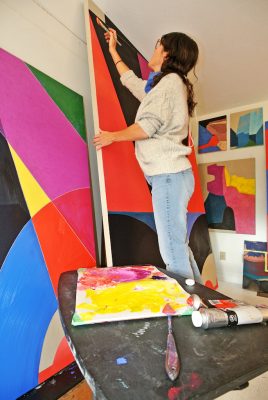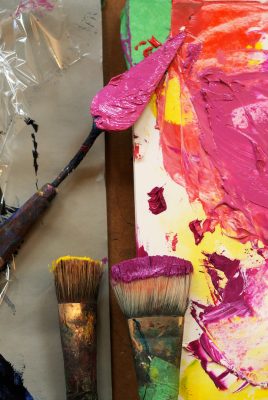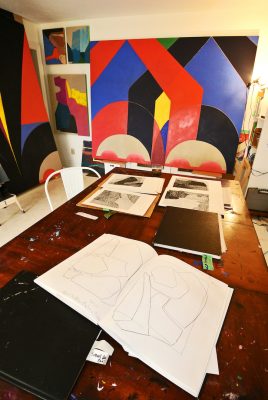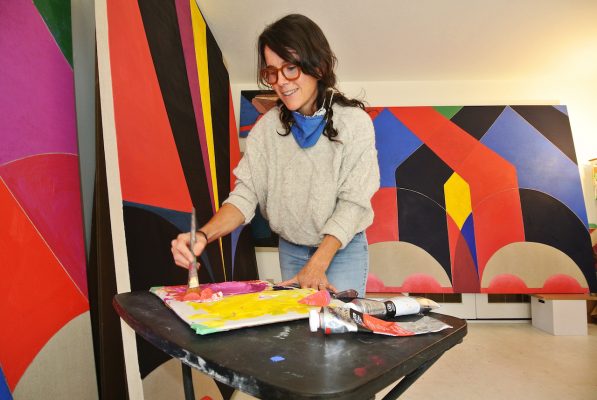 Artist Bio
Born in Montreal, Kristine Moran earned a BFA from the Ontario College of Art and Design in 2004 and went on to earn an MFA from Hunter College, NYC in 2008. She has exhibited at Monica DeCardenas Gallery, Milan; Western Exhibitions, Chicago; Nicelle Beauchene Gallery in New York City; The Hole NYC; Daniel Faria Gallery in Toronto and the Glenbow Museum in Calgary. Her work has been reviewed in Artforum, FlashArt, MOMUS and Artslant.com, as well as in NYArts Magazine, Canadian Art Magazine, Bordercrossings, Art Papers, Elle Magazine and Harper's. Moran's work is featured in Phaidon's painting anthology, Vitamin P2: New Perspectives in Painting. Her work is included in the collection of the Albright-Knox Art Gallery, the Glenbow Museum and the University of Toronto. In early 2021, Moran will have a solo exhibition at The Tom Thomson Art Gallery in Owen Sound.
Advertisement
Words and photos by Willy Waterton