Urban Waters is real and comin' for ya!
Nathan Seaman drops this line on his new release Absolute Zero, and it's just one of the many you'll be rapping along to on this funky new hip-hop album from one of the area's talented beat producers.
Seaman grew up in Grey County on 90s hip hop and video games, so it's no surprise to hear all these influences come together on this album. He drops super rad beats filled with lines about Mortal Kombat and Method Man, while also repeatedly pointing to the power of nature. On this latest effort, he combines the levity of the early Beasties with the energetic stylings of early Kiedis while maintaining the harder edge that makes Wu Tang and Eminem so listenable. It's almost impossible not to turn the dial up and rap along.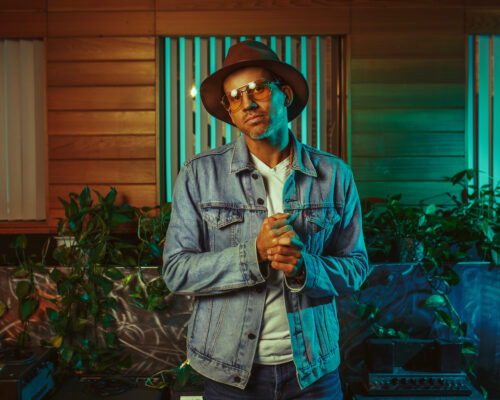 At times, the message is clear and literal and other times abstract, but the dialectical thread that connects the album is positivity. There are countless references to hard work paying off and the reward at the end of the struggle. Look no further than the opening track that closes with some sage insight to Seaman's ethos: "I have to live my life to my fullest potential/ I have to be the best person I can possibly be/ I strive, because life if full of challenges"
Advertisement
The opening track White Winter is a standout and sets the tone by calling all emcees and taking us back to '89 where it all began with Rap Traxx, a compilation of artists such as Run DMC, Salt N Peppa, and Public Enemy that offers insight into his musical influences. Anyone who is a product of the 90s can't escape its powerhouse genres of grunge, pop, and hip-hop. In this case, it's the latter. The chorus brings the track together with help from songstress Alicia Ryan, who adds a beautiful sonic layer with the refrain: "I can't stop losing control/ My mind does wander outta this world."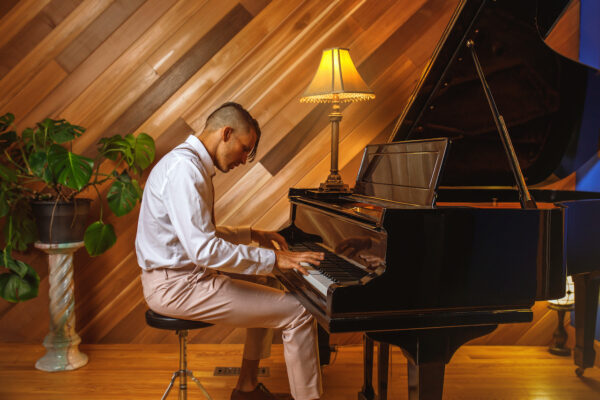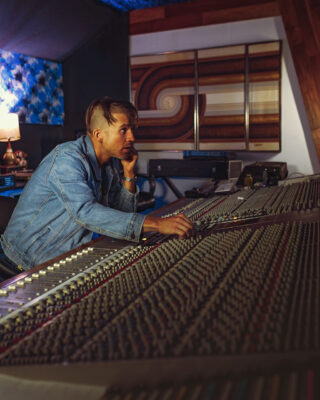 Other guest vocalists include Seaman's rap partner in Spliff Wicked and The ECG, Shaun Dooley, who shows up on tracks Comma 8 and Yumi. Seaman, aka Spliff Wicked, drops hints that there may be an album coming from that duo soon so stay tuned.
All Your Life verges on early So-Cal punk and this is where the Chili Peppers' vibe is most evident. 5 Stars is a throwback to the 80s hip hop scene when Rum DMC was king, and relentlessly drops strong lines like "I set a massive blaze/ We burning lots for days" and the thought-provoking "If there's no connection to the stanzas of a bleeding pen, you're/ Making work harder/ For the common man."
Comma 8 opens with a tribute to early arcade game synth and pays tribute to The Rascalz and some honest Canadian hip-hop tributes. This is after all, Canadian rap. Why Are They All Lost is the most fun track sonically, but lyrically, Rivverrunner on the B Side stands out on this album with a rhythm and meter that work perfectly with Seaman's message. "Calm from the deaths and low and behold/ Mighty like a hammer that molds to the gold" and "Some people see me but I'm hiding inside/ I was taught from a young age to exemplify."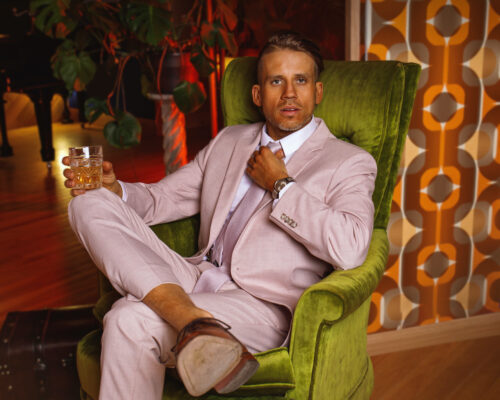 While the digital album closes with the poetic Yumi, the vinyl album offers a cool bonus, a strong lyrical track backed by sick beats and a sample from classic Commodore 64 song Arkanoid written by Martin Galway. The references to Catcher in the Rye and the refrain Aristocratic Bullshit reinforce what Holden railed against in the famous book.
To reinforce the thread of positivity, Seaman reminds us on Here We Go to "Never let fear control your heart/ Overcome challenges in a positive resolution/ As long as you have hope and try your best/ There's no way you're losing"
And there's no way you're losing by giving this album a listen. It's clever, fun, and inspirational. Seaman's on a path, both spiritually and lyrically, and you're gonna want to get a piece of what he's laying down in Absolute Zero. It's comin' for ya so let it find you. It will be available on streaming services in 2023. And keep an eye out for a video dropping in 2023.
Find Urban Waters at www.urbanwaters.ca and in concert on March 3 at Rrampt's Highfive space.
Written by Jesse Wilkinson
Photos by Andrea Hunter