It was Saturday night, we were wearing our finest threads, and we had tickets to the Symphony in our hands. Actually, they were sitting in the inside pocket of my spiffy blue blazer: Row Q, Seats 9 and 10 for the JOY performance this past December. The only thing we hadn't figured out was where to sip a martini after the performance.
You see, having lived in Toronto for many years prior to moving back to the area, my girlfriend equates going to the symphony with sipping a martini after. Can you blame her? The two do couple nicely, and as it happens, that presented us with a problem: no martini bar in town. We accepted our loss and made do without (but if anyone's reading this and has thoughts of opening one up, you'll have two customers at least once every couple months during Symphony season).
Regardless, we are Symphony people now.
We loved the evening spent amongst hundreds of concert-goers collectively in awe of the talented ensemble that is the Georgian Bay Symphony. The next performance is coming up on February 18 and you can bet your bottom dollar we've got our tickets already. This one's called Reunion, but it's really a concert for everyone.
Advertisement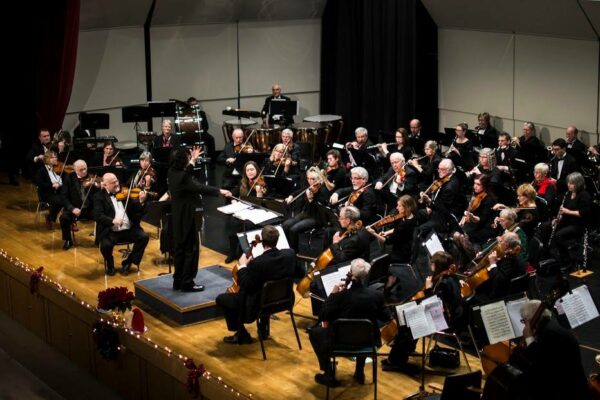 "Although the theme is 'Reunion', we are hoping to bring new audiences into our musical family with some special guest appearances, including Tara MacKenzie and Larry Jenson," says Samantha Orr, one of the three violinists playing the Vivaldi Concerto. "This is not just a reunion for the symphony, but a representation of us rebuilding connections in our community."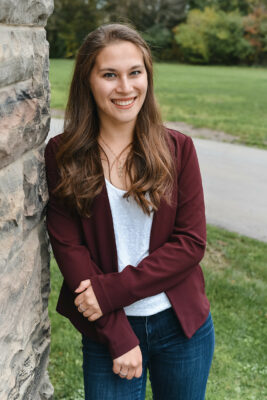 Fellow violinist, Praise Lam, is on board with Orr's sentiments: "Many of the guest artists on the program have connections with the community in a myriad of different ways and many of these connections span decades and decades of interwoven relationships," she says. "For me personally, this reunion will be a celebration of musical friendships and partnerships that have been dear to me."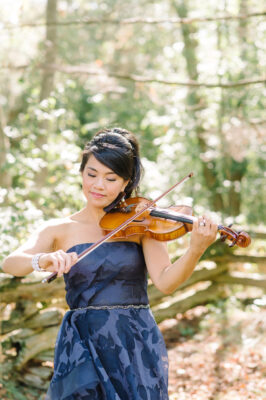 One of these friendships includes the third violinist in the Concerto, Paul Earle. Another is Reanne Kruisselbrink, who used to be Lam's student. Beyond the Vivaldi Concerto, this concert will feature long-time principal flautist, Meryl Gilmore and 1st bassoon Tim Broughton in another Vivaldi piece: the Chamber Concerto for Flute, Bassoon, and Strings in G minor.
Long-time principal clarinetist, Robert Tite will play the charming Pied Piper by Walter Mourant followed by Voyageur Storytellers, Paul Conway and Leslie Robbins-Conway of Dyers Bay, who will join them to perform their reinterpretation of a famous Mozart opera excerpt which they have renamed The Abduction from the Cooking Pot, a highly amusing telling of the story of the Three Little Pigs.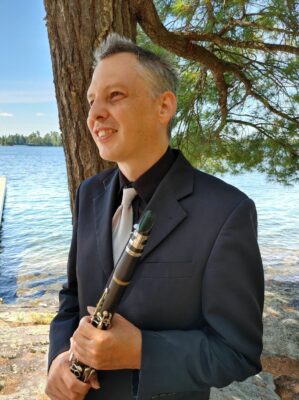 One thing to note about this upcoming performance is that it will introduce new GBS interim conductor Richard Mascall who returns to Symphony replacing Francois Koh. A University of Toronto graduate in the Faculty of Music, Mascall joined the GBS as a violinist in 2013 and then 'Composer-in-Residence'. He also acted as conductor and music director of the Georgian Bay Symphony Youth Orchestra. He is excited to return as conductor.
Having moved to Leith from Toronto in 2005, Richard is also a private music teacher in this community, teaching at numerous schools throughout the region and in his home studio for nearly 18 years now.
"In the second half of the concert we depart from all this 'classical music,'" Mascall says, "and move to the 20th century, where we will hear some contemporary Canadian music, some Shostakovich and a tango."
"In addition we will hear local phenom vocalist, Tara McKenzie sing a couple of her favorite Beatles songs accompanied by the GBS and finally we will be joined by Owen Sound singer-songwriter legend Larry Jensen to sing a couple of his most beloved songs from the stand out show that he and I produced back in 2008," says Mascall.
Billed as a true concert for everyone, this is going to be an experience that weaves together many aspects of the music community, and is even sponsored by a community business, Wiarton's Caframo. "One of the most beautiful qualities of the Georgian Bay Symphony is the emphasis on community engagement," says Orr, who is currently finishing up her medical degree. "Owen Sound is a city where people of all ages are encouraged to not only watch, but to join in the creation of art. The GBS has been bringing community musicians together for over 50 years now, and it's very special being part of that tradition."
Lam reinforces the special community vibe here: "Many of my fondest memories of orchestra playing are with the GBS in particular. The GBS family and the community in Owen Sound have always had a special place in my heart. From Ani Eby's home-cooked meals and pre-concert dinners, to Sandy Stevenson's generosity in opening up her home for music lessons…the warmth and love that marks this community of musicians is a treasure that will be remembered forever."
So, why not come and witness this community of musicians make some magic in a way that's unparalleled in this area? After hearing all about the community that's been built, the musicians involved, and the plan for the upcoming performance, there's still one piece of information you really need to know:
"The concert will be sure to sell out, so do not delay in acquiring tickets for this historic occasion!" says Mascall.
And if you're looking for a martini to couple with the experience, maybe it's better to stay within the new Health Canada Guidelines and abstain altogether. Instead, make yourself a nice herbal tea when you get home and let the sounds of the symphony carry you off to sleep.
Written by Jesse Wilkinson
Photos provided by musicians