It's hard not to reflect on what a complete dumpster fire this past 12 months has been. Most of us had a few mental breakdowns being cooped up feeling like prisoners in our own homes, sleep cycles went out the window, and as for personal hygiene…well let's just say it maybe took a bit of a backseat. Razors went out the window – we were looking like werewolves, vampires, and zombies (oh my!).
Dumpster fire, nightmare, shitshow, or however you want to call it, 2020 has felt like something out of a horror movie. So for Jesse Thomas Cook and Liv Collins of Collingwood Film Co, it was not the year to be a fearmonger.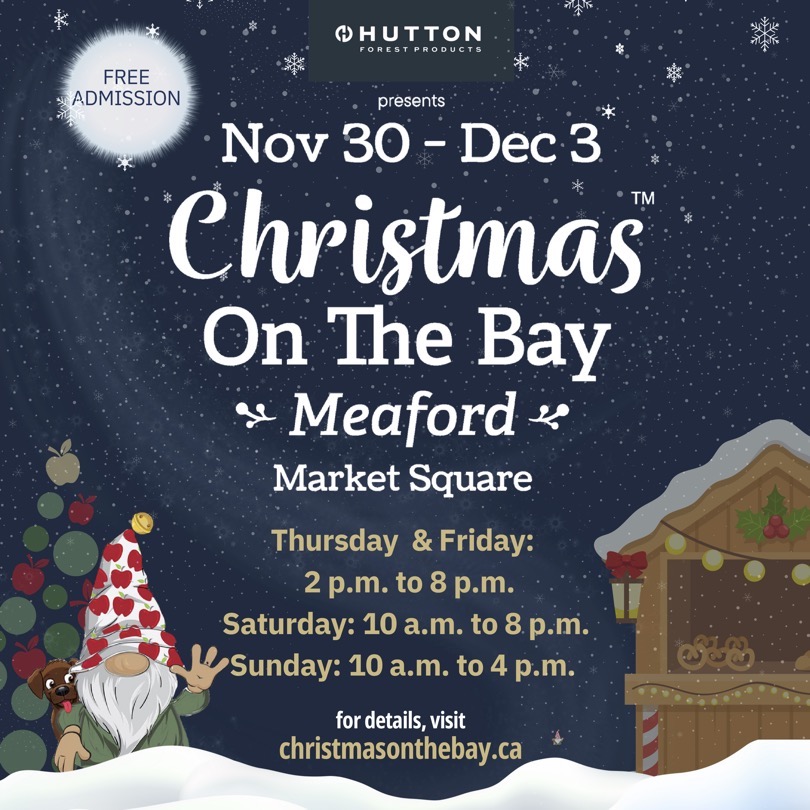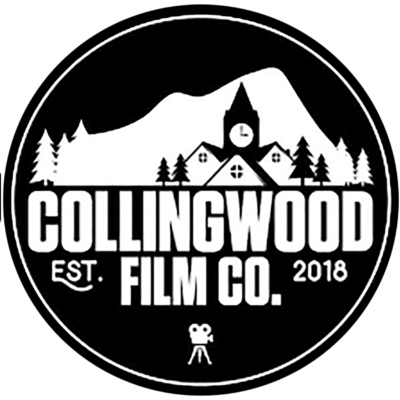 The duo have cut their teeth in the comedy-horror genre with films like Deadsight and Septic Man but knew it was time for something lighter. Both wear many different hats as Cook directs, produces, and edits films, while Collins is an actress, producer and has recently made her directorial debut with said lighter film, To Hell With Harvey, a step in a different direction from the duo's usual ventures. "We needed a clean break from the past and to not be boxed in. We like all genres of film," Cook says."I didn't want to make another movie that's going to upset people…I really just wanted to make a funny coming-of-age movie," Collins adds.
While most of Foresight Features' films were shot locally, they were rarely set in Collingwood or Owen Sound. Cook's film Monster Brawl was set in northern Michigan. "It's like this self-loathing Canadian thing," he laughs. But it's Cook's later films with the Collingwood Film Co. that are unapologetically local in setting. During the opening minutes of Septic Man, the tale of a sewage worker who gets trapped in a septic tank during a water contamination crisis, a bumbling mayor addresses the citizens of…Collingwood! It's a bit of a WTF moment as we're so used to hearing LA or New York (luckily, if watching movies over the years has taught me anything it's that aliens and monsters only invade the States…so we'll be safe!).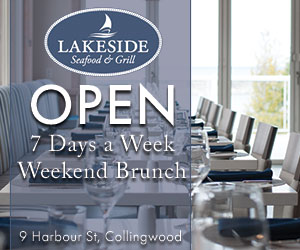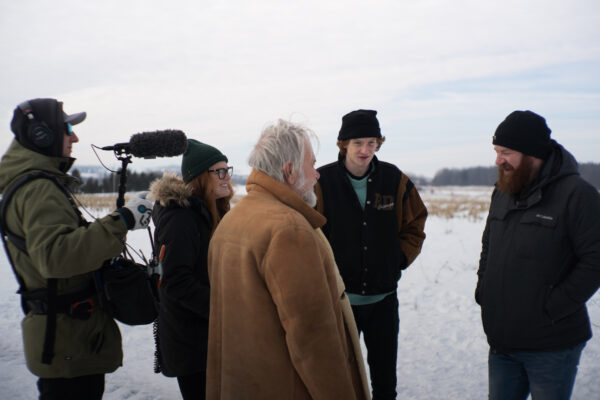 "We got tired of pretending," Cook says. "In my earlier films we'd always try to pretend we were in the US like it would help you in the [industry], but then I realized nobody cares except me." Collins adds that it released the burden of having to get US plates and flags all the time.
Not only was Collins' directorial debut filmed in Owen Sound and Collingwood, To Hell With Harvey is also set there. It's a classic coming-of-age movie following an aspiring writer, Greg (played by Collins' brother) who can't catch a break until he's given the opportunity to be the assistant to a washed-up writer, Harvey.
Harvey is played by Tony Burgess, who gives an award winning performance, as he tours behind the 15th anniversary of his biggest novel. The duo embark on a road trip through rural Ontario in an RV, while Greg deals with Harvey's bitterness and mocking jabs about making time to read his short-story before the tour wraps up on its final date at the Roxy Theatre in Owen Sound.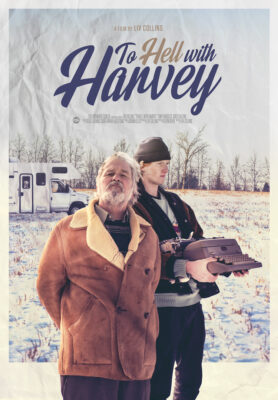 "That's what I love about To Hell WIth Harvey: Greg and Tony aren't professionally trained actors, but there's so much fun improv, and when people have critiques (because they all do), it doesn't even matter because we had so much fun," says Collins. "I know it's not perfect; it's my first movie."
But no movie is perfect. Her passion and developing directorial skills resulted in a movie full of authenticity and charm. It's so refreshing to see an 18 year old actually playing an 18 year old instead of some 20-something attempting a Degrassi-level farce. And she directed Tony Burgess in a role that snagged him the Best Actor award at the 2019 Hamilton Film Festival.
In a return to horror (not really), another film Cook and Collins have been wrapping up is the hilariously named The King of Kings, which is a mockumentary based on the Collingwood Elvis Festival. "We entered three actors in the contest and ordered all these rhinestone suits and kind of pulled this Borat-style stunt," says Cook. One actor is an Elvis impersonator but he's more of an actor; the other guy trained his heart out for months; and the last (who the movie focuses on) was played by Burgess, who in our world is the 9X champion trying to go for 10 at the last ever Elvis festival (it actually was the last ever festival Cook gleefully tells me).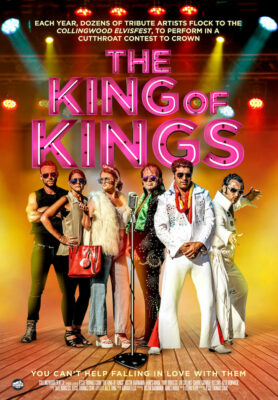 "I play his wife who's like 40 years younger and is his social media influencer," Collins says and they both laugh. "We had to get all these fake media badges to get into the fest and get us all the access…we didn't know if we'd get kicked out right away and had to see how much we could get away with. By the 5th day we had our own security yelling at their security and patrolling the whole festival. On the 3rd or 4th day, Carrie Keeling, who we had playing the organizer of the festival, was pretty much running the festival! The whole thing was kind of an experiment to see what we could get away with…one of our guys made it to the quarter finals! We still have a little to film but we can edit it so that our guys win or lose but Covid kind of shut everything down for right now."
One of the key elements of being a creative is well…being able to be creative. Cook and Collins are used to being able to problem solve, but unfortunately among the many things Covid-19 halted, the film industry was another temporary casualty. For the time being they've been trying to keep their skills sharp by filming their kids and taking inspiration from all the wild happenings captured on their home security system. Locations were scouted, scripts were written, a whole movie was shelved. Yeah, that's right – Collingwood Film Co. had another film close to being done called "NHI". The Plot? A plague comes to a small town turning adults into the living dead leaving kids to fend for themselves…maybe a bit too on the nose for 2020 but 2021 is another year right? (RIGHT?!?!). Let's let this dumpster-fire-of-a-year pass and hopefully the only dumpster fires we'll see in the future will be in Collingwood Film Co's movies.
To Hell With Harvey is available to download on itunes. A handful of Collins and Cook film's with Foresight Features are available to rent locally in Owen Sound at Philly D's Olde Time Emporium.
Written by Russ Walsh
Photos by Jack Phillips & Richard Gonzales
Sign up for our Mailing List!