Why an Artist?
I have never been asked this question before! I will say that there was never any question if I was going to be an artist – I have just been an artist since I was a really little girl. My parents, who are art lovers, saw this in me and fostered a love for art, giving me pencils and paper and taking me to see art. To me it was a valid, normal thing to do, so I just did it; I was someone who drew and loved it.
I never really thought about whether I could make a living at art. Court sketching, for example, was something I saw as a kid and thought it was amazing and cool. I never thought about doing it 'till illustrator school when they said "Go and sketch life". So I started going to courts in Toronto, and my brother said "Hey, go to the journalists, tell them you're a court sketch artist and see if they need anyone."
That's when I started doing that, and I definitely consider myself both (artist and illustrator), but in my adult life I like to consider myself an illustrator because I'm trying now to get comfortable with the idea of this as my career.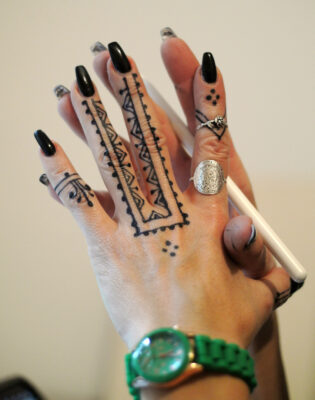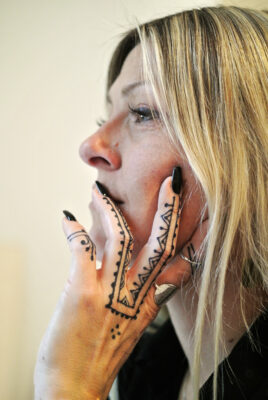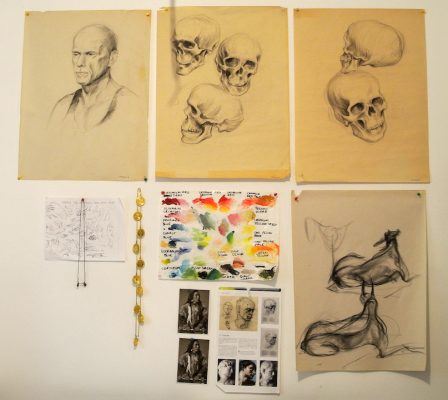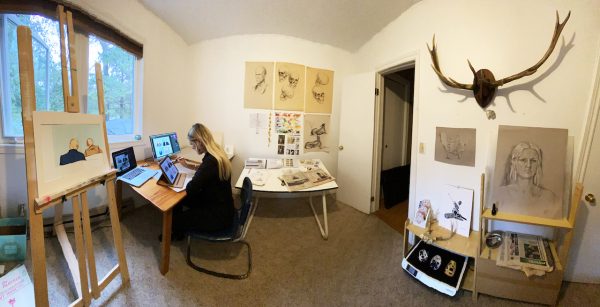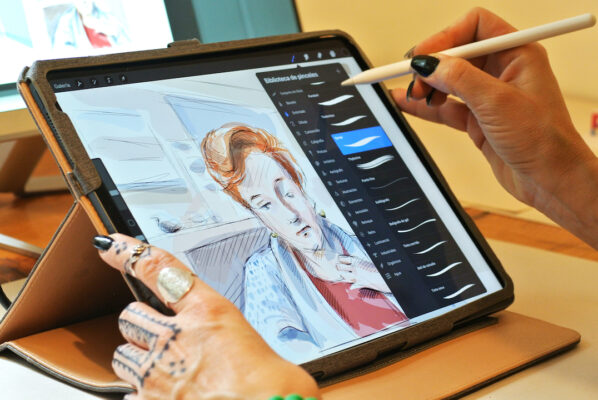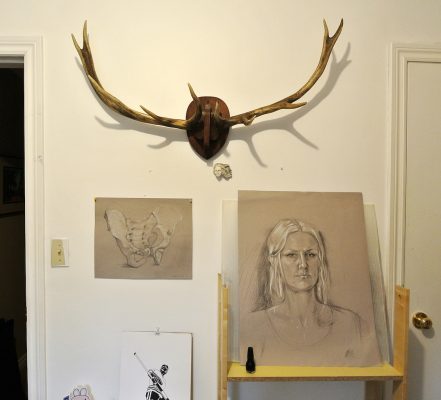 About Alexandra
Born in Lethbridge, Alberta, Alexandra received a Bachelor of Fine Arts from the University of Victoria with a focus on painting and photography. She worked as a fine artist, exhibiting in galleries across Canada and Panama, where she lived for several years. Then, wanting to pursue a more technical skill-based education, she returned to Canada to study Concept Art and illustration at MTM College in Toronto. She received an intense education in classical art techniques and digital based art skills that set her up for her illustration career.
Advertisement
Alexandra has been working as a freelance illustrator since 2008, working on a range of projects from illustrations for product packaging to editorial publications. She has also been working as a courtroom sketch artist for ten years in the Toronto courts. Her court artwork is published by Canadian and International media outlets and featured in various books and documentaries. Clients include Canadian Press, Bell Media, NBC and Fairmont Hotels. When not in court, she currently works out of her home studio in Sauble Beach.
You can find her work on her website.
Photographs and Words by Willy Waterton
Interviewed before most recent COVID lockdown
Join our mailing list and receive articles right in your inbox!