Every once in a while, a piece of artwork comes along that has the power to move you.
Sometimes that means feeling inspired to create something yourself, sometimes that means being taken aback to the extent that image sits with you for days in the back of your mind, unable to leave you. Sometimes you laugh to the point of tears thinking about its backstory. Where ever those feelings come from, it's that feeling that inspired the euphemism 'a picture is worth 1000 words.'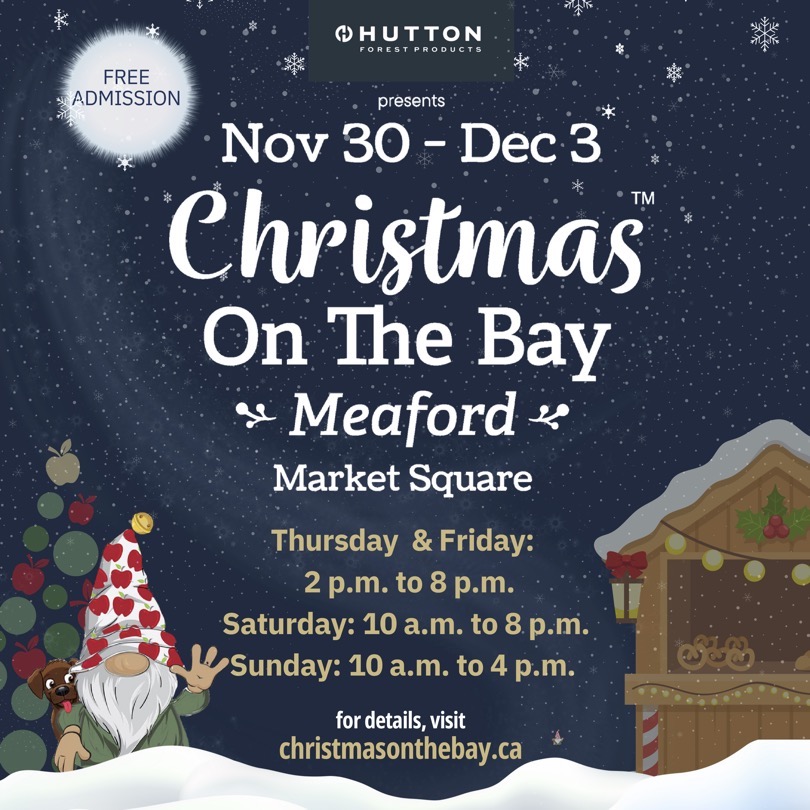 Gurudayal Khalsa's photography holds something special like this. Its power is reflective, thoughtful, and transformative. I have no doubt you'll look at the next few pages and be connected to this palpable sense of relief, joy, and purpose – at least that's what I pick up.
We were first introduced to Guru's work when we published a piece on his book in early 2019, released with his father, Har-Prakash Khalsa, entitled Everything Else in the Universe. That work stuck with us. Last summer we had an opportunity to check back in with this father and son duo when we visited their rural farm studio near Annan to take in the work on a much larger scale.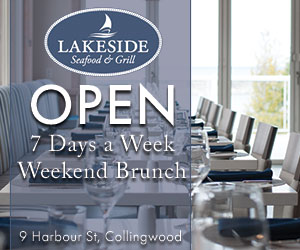 At the time, Gurudayal had just moved home from BC after a long stint away. Now here full-time, he's working on starting his own market garden, building a tiny home for himself, and shooting photos when he can. What's most interesting is, we actually selected Gurudayal as our Eye Candy spotlight before seeing his larger portfolio of work – that's a first for us. His work holds a feeling that we wanted to share – it didn't matter what he sent along for consideration; that feeling – its warmth, its care, its triumph – was too important not to celebrate.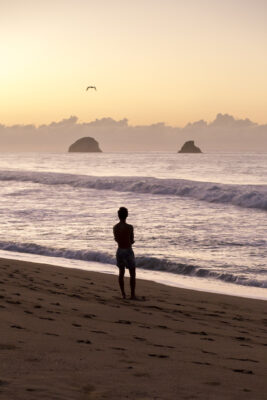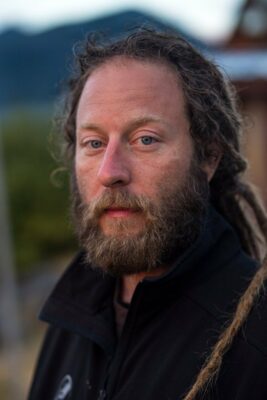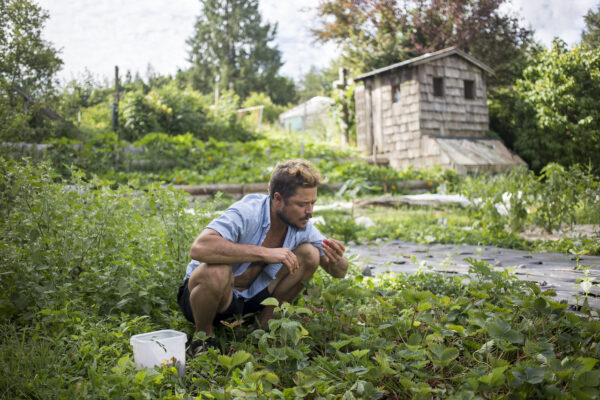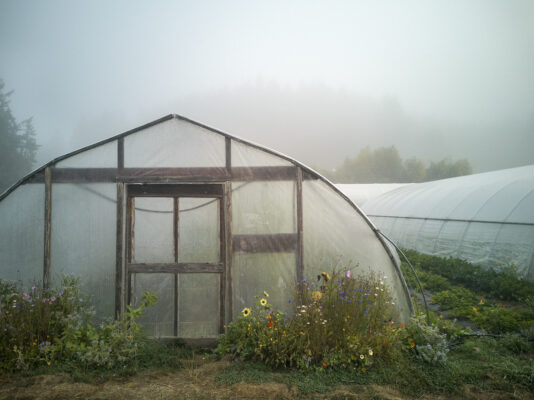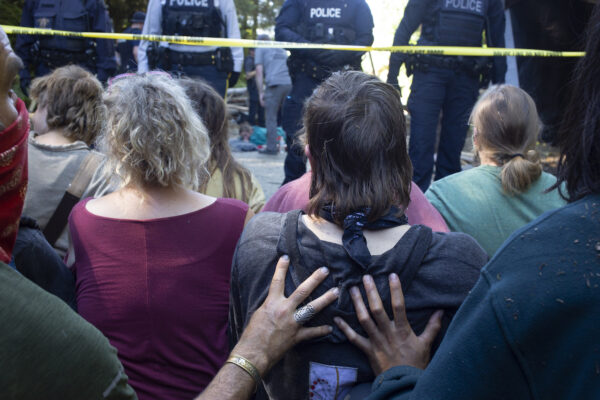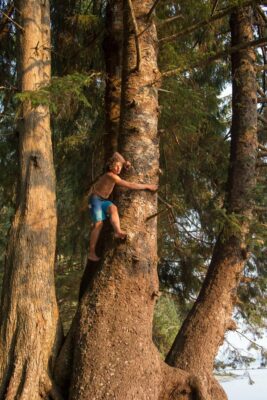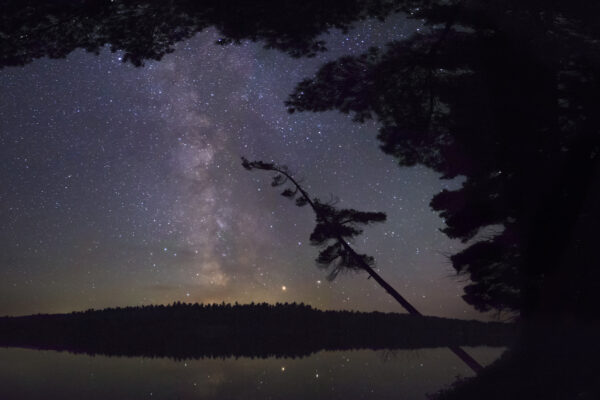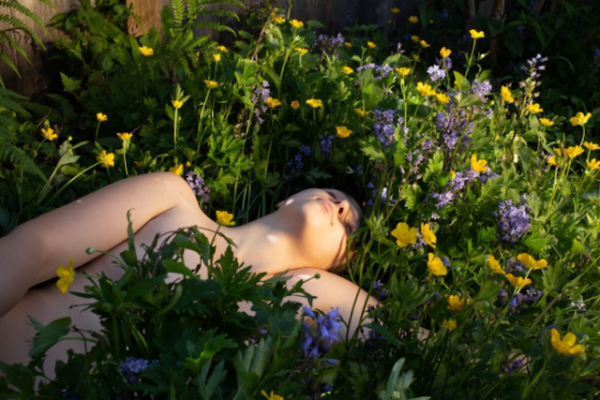 ---
How did you get into photography and what inspires you to keep picking up the camera today?
I first got into photography while on family vacations, borrowing my dad's point and shoot camera. The first picture I am proud of is a water and cliff landscape with birds flying, taken from a boat in Costa Rica, when I was 14 or 15. I've always been interested in nature photography, and over the years have shifted towards documentary-style photography, where there is more of a subject and a story to tell.
Sometimes I get bogged down and uninspired by thinking about the world in a serious way; thoughts of my privileged upbringing and a need to question my place in taking up space. Sometimes I think, what's the purpose of a pretty postcard photo? It may seem strange but if I'm feeling a certain heaviness, in the moment I might think, who cares about looking at pictures of that exotic bird, I don't need to photograph that.
But when I find myself on a walk in the forest or another natural setting, pretty quickly I can't help but admire the beauty around and want to capture that for later.
I have a very photographic mind, it's a way of expression and of working through emotions, both positive and negative, and it's something I can always come back to.
---
There's a certain analog richness about your photography aesthetic that's very unique in a world dominated by megapixels and crisp digital content. It seems important that your work reflects a certain simplicity and warmth – tell us about your editing process and how you end up with the final images you publish to the world.
One theme that has emerged in my art photography practice is a sense of curiosity with the natural world and our relationship to it. I often feel a deep, humble reverence for nature, and I would say that shows up in my photography. Over the years I have looked at a lot of photos and studied the history of photography, so that definitely has an influence on my style. I also had the opportunity to use film cameras at an early age, and appreciate the focused slowness that it requires, especially the larger format cameras.
I love colour, and have developed a taste for a certain softness in images, while trying my best to make them as natural-looking as possible, both in-camera and in post-processing.
When it comes to creating a series of images that either tell a particular story or construct a cohesive world, this is all done in editing. Selecting and arranging a sequence of photos from a few hundred or thousand to reach a particular goal or express a feeling or theme, this is an incredible art in and of itself.
---
In this column we've showcased commercial photographers who work predominantly in studio, wedding and lifestyle photographers, and hobby shooters with a knack for the outdoors. Your work is heavily inspired by travel and real-life experience. How important is it to you to put yourself in these new situations to explore with a camera?
I would generally call myself a fine art and documentary photographer. Occasional commercial shoots, art sales and having work outside of photography has allowed me to pursue this passion. The long-form stories that I resonate with most and aspire to tell are generally created over months or years, in the style of Life Magazine or National Geographic.
I have always been called to explore, and have travelled to a few far-away countries to learn about their cultures and about myself, using photography as a way of seeing the world. More recently I have resonated more with getting to know, listening to and learning from others, and more often than not that's closer to home. When it comes to travel photography and especially photographing people, rather than taking snapshots and leaving, if it's possible I hope to at least have a conversation and collaboration with someone. Often the people I photograph become friends, and quite often that means earning trust first, putting the camera down and showing your humanity, participating in the task at hand.
---
Let us know about your current set-up, and what's one piece of equipment you don't leave home without?
My main camera is a Canon 6D with a variety of lenses. I also use my phone often for photos these days.
I generally never leave home without my phone. Or my camera with a compact 40mm pancake lens.
---
Tell the readers where they can find you online. Website, social media, etc.
You can find my online portfolio at https://gurudayalkhalsa.com or follow me on Instagram at https://instagram.com/gurudayalkhalsa.
I also published a photo book and project together with my dad, which can be found at https://everythingelseintheuniverse.com.
Thanks!
Interview by Nelson Phillips
All photos by Gurudayal Khalsa