If you had have told the young me that in 2022 there would be a huge rise in demand for listening to people talk about things for hours on end, I would have thought you were crazy. But then again, the young me thought that grunge would be around forever too.
I've watched the rise in podcasting with much delight – I'm a guy who loves to engage with new ideas and consider new perspectives, and with hundreds of shows at my fingertips to light up the synapses of old duder's brain, long drives have been made easier and the gym has become a place to work on both my bod and my brain.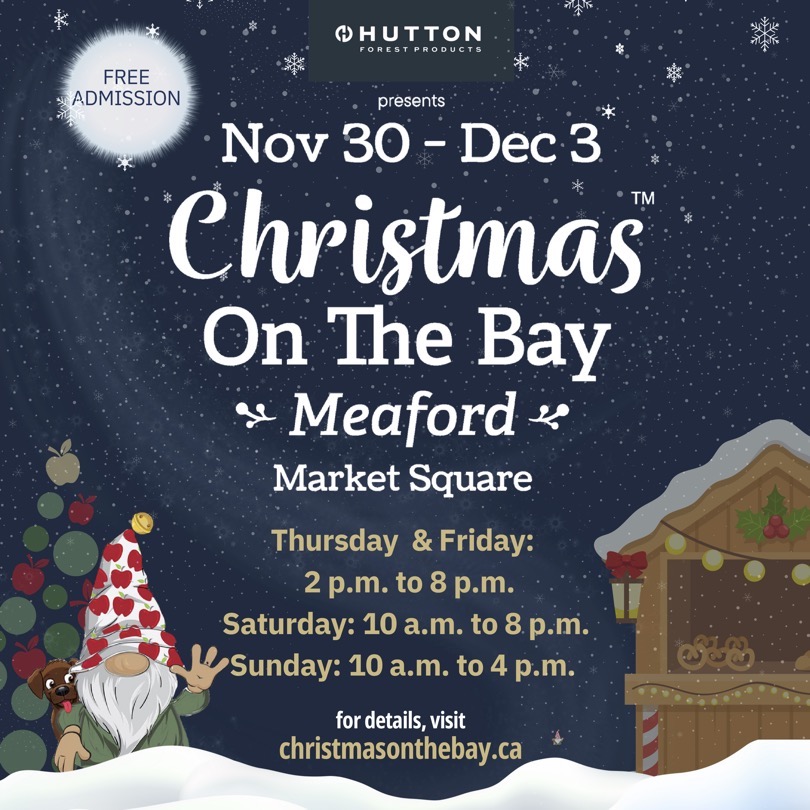 Many consider Adam Curry to be the first podcaster, granting him the label of 'The Podfather' for his 2005 weekly PodShow and since then the rise in long form content has been pretty unreal. People are tuning in for hour long conversations and deep dives into everything from sports to true crime to sex. The podcast scene is flooded with famous names and controversial figures, but like every sector, there's a strong local scene with a bunch of regional hosts covering cool topics.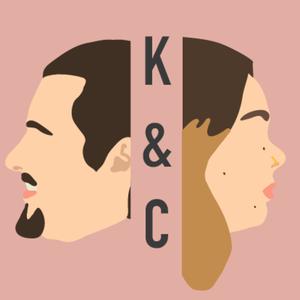 For example, Keeping It Real with Keems and Cass is an interview-style podcast out of Walkerton that tackles current events with a fresh perspective and laid-back attitude. They discuss everything from cancel culture to NFT's, but my favourite episodes are when they tackle local news like episode #40 when The Walkerton Banksy Strikes Again. Find Keems & Cass on Spotify.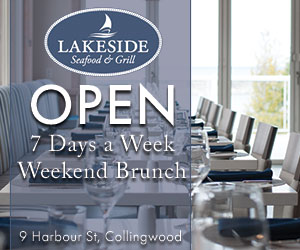 ---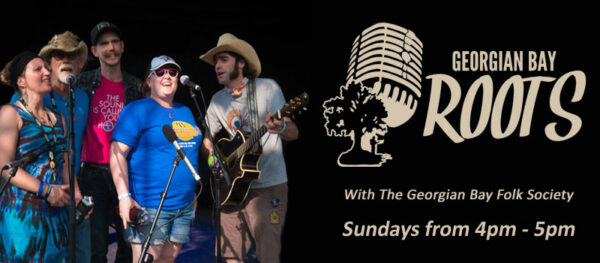 Georgian Bay Roots is a weekly offering of tunes and stories from the Georgian Bay Folk Society crew consisting of Tom Thwaites, Jon Farmer, Kailey Hawkins, and Kelly Babcock. Every Sunday on CFOS 560 from 4-5pm, Georgian Bay Roots shares some of the best music that's made in and played in Grey and Bruce Counties. We're talking roots music from across Canada and around the world. These folks know their stuff (especially Tom, who you might recognize as one of Rrampt's rad music writers). Georgian Bay Roots is also available as a podcast on Soundcloud.
---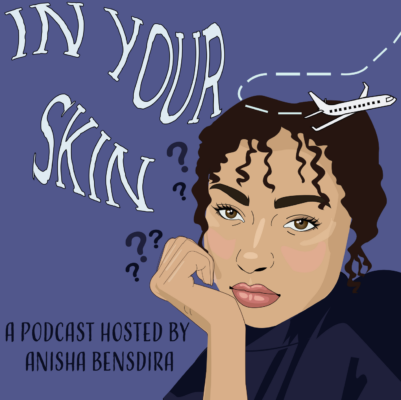 Out of Collingwood, In Your Skin is hosted by Anisha Bensdira and tackles stories of racial struggle from various guests in the community, who provide their educating perspective. One of our favourite episodes is with guest Marcia Alderson, who excellently summed up Anisha's impact on local youth culture and advocacy work. A brainchild of the Collingwood Youth Centre, episodes can be found at www.inyourskinpodcast.com.
---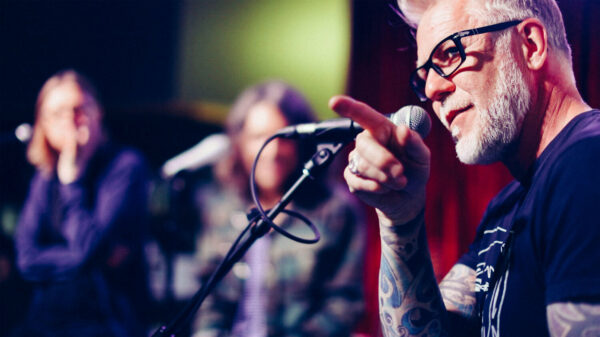 The Jeff Woods Radio, Records & Rockstars Podcast is for music lovers around Southern Georgian Bay. Recorded out of the Blue Mountains, Woods is a total pro with an iconic voice who's interviewed everyone from Eddie Vedder to David Bowie and now shares mics with local musicians like Rob Elder and Samantha Martin. What we like about this podcast is that the musicians also get to play some tunes when they visit. One of our favourite episodes is #121 with Miranda Journey where she plays her new single Skin and Bones.
---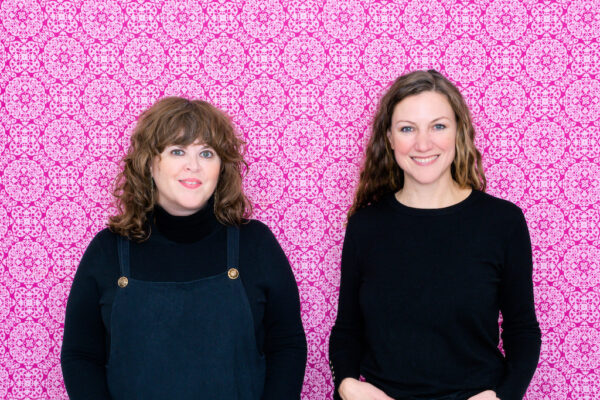 Our feature podcast, though, is one for all you Canadian Lit fans out there. Hosted by two childhood friends from Owen Sound, who have a shared penchant for all things Ann of Green Gables, Maude: Books, Babes and Barbituates is a deep dive into the life of cherished writer Lucy Maud Montgomery. Using Maud's own journals and the research of Dr. Mary Rubio, Stef Drummond and Jen MacLennan host a platform to discuss the life of this iconic female author through the lens of two women living in the 21st Century.
Stef Drummond is an actor and writer based in Los Angeles but her heart lies in Owen Sound (such similar cities right?). She is best known for playing Bethany Byrd in Mean Girls and has appeared in theatre, film, and tv throughout North America. Most notably on Bosch, Spotlight, Blindspot, and her childhood dream-fulfiller, Fuller House. But most importantly, she loves Anne of Green Gables with a passion she could hardly articulate. Until now.
Jen MacLennan is an educator and writer based in Collingwood. She hails from Owen Sound and credits her hometown for providing her with story-rich experiences and some of her own kindred spirits. Jen loves to teach, read, and research history, all of which prompt her to tell stories. Anne of Green Gables was a childhood favourite and inspired imagination and early independence. Delving into Maud's diaries has given Jen an even deeper respect for Maud's work and she wants people to know about this exceptional woman.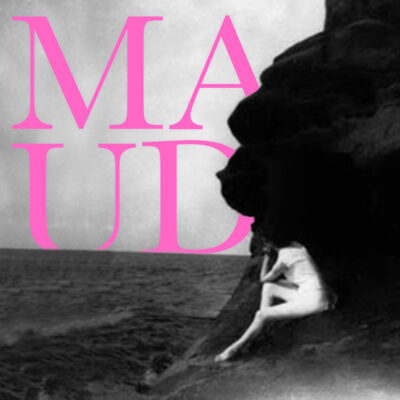 And now on to the interview:
Rr: What is your podcast about and who is it for?
Maud: Books, Babes and Barbiturates is about Anne of Green Gables author, L.M. Montgomery, known as Maud. Our podcast reveals that Maud was not Anne. She was unconventional, sexy, and funny. Who doesn't want to hear about a Canadian icon who lived with mental illness, drug addiction, tragic love affairs and despite it all, kept writing classics that have never gone out of print?!
Rr: So, how did you two meet and why did you decide to do this podcast together?
We met in grade 7. We were embarrassed to have to perform Whitney Houston's "Greatest Love of All" together, for Hillcrest's graduation ceremony. We survived and never looked back. Jenny's grandma knew Maud, and Stef was always obsessed with LM Montgomery's books. We stumbled into Maud's journals and started writing and researching. We needed a platform to share what we learned. We decided to try a podcast!
Rr: What's the most fun thing about doing Maud: Books, Babes, and Barbituates?
Drinking wine and eating cheese while talking out our theories about Maud's life. We have researched her for years- so of course we have our own take on everything! It's fun to be in so deep and have a creative partner to hash it out with.
Rr: What is something you'd like people to know about your podcast?
Jenny: That this is a podcast for everybody. There are universal and important themes that are relatable to every individual.
Stef: That Maud's books weren't really for kids. She was put in a box by the man. Let's bring her out! Check out her journals or a novel you may have missed.
You can find Maud: Books, Babes and Barbituates on Spotify.
Written by Jesse Wilkinson