I like cars. I don't know shit about 'em. But I like 'em.
I've owned four in my life and driven the hell out of each one. My buddy Trav always says 'Drive fast and smoke in bed' and I take that advice to heart. Well, the first part anyway. I don't smoke in bed (I don't smoke at all), but I like to put the pedal to the metal when I can. I actually consider myself to be a pretty damn good driver. I can take a corner like a son-of-a-bitch, gear up and down like a champ, and parallel park better than anyone I know. So why is it then that I've never been to the Sauble Speedway? The thought came to me recently and I figured it was high time I make the short trip to see what real driving is like.
I've brought along a good bud who's also never been to the Speedway and after waiting in line, we stroll the grounds a bit and stop to grab ourselves a couple Buds and a dog before making our way to the grandstands. The crowd is big, loud, and ready for some wheels to squeal. It's the final night of races before the Speedway packs it in for the season. I can tell there's an emotional charge in the crowd and can tell they're sad to see their summer at the Speedway come to an end. But after losing their entire 2020 season to Covid, I'm sure most fans are just happy to see their Speedway up and running again.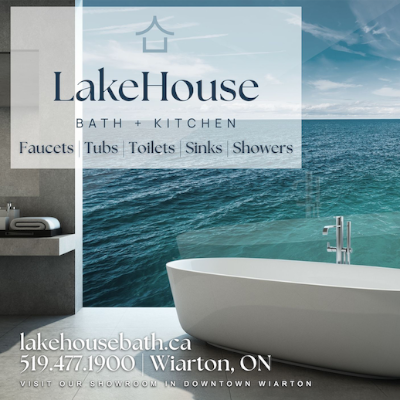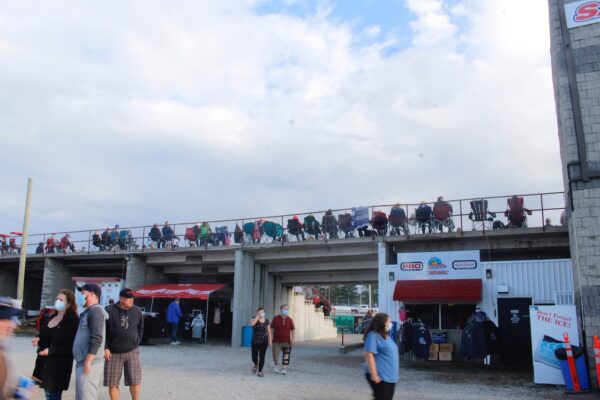 I wonder how many others are here for the first time, and my question is soon answered as I watch everyone around me put their earplugs in and place noise-canceling headphones on their kids. We're the only newbies around, and it was a rookie mistake on our part to come sans ear plugs. Things are about to get loud, and we're soon to incur some minor hearing damage. I wolf down my hot dog and sip my brewskie as I watch the cars enter the oval and parade around the asphalt to find their position. And when the green flag drops, that's when the real excitement begins.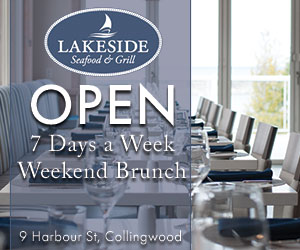 It's Sunday of the Labour Day weekend, which means it's Boss of the Beach tonight with United 8s and Combined 4s. Not familiar? Here's where I'll step in and explain a little for you laypeople out there, just as MC Bob Middleton does for us first-timers in the crowd. Actually, I'll do you one better. I'll even give you a little history of the track.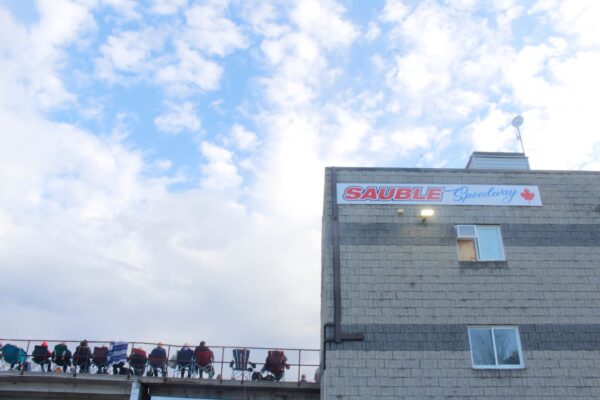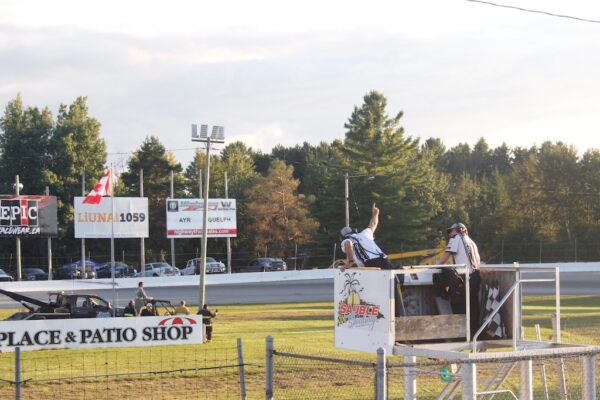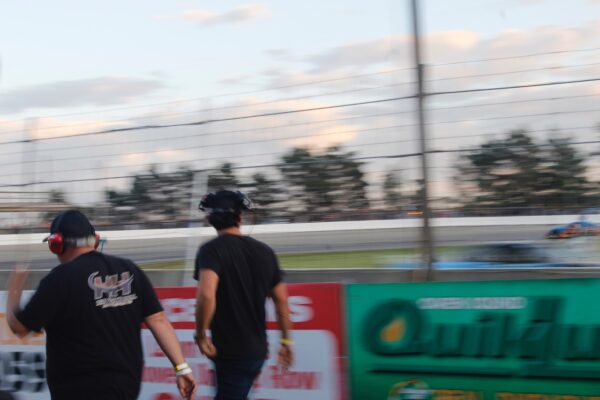 To start, we have to go all the way back to 1969 and introduce a young Gary Kuhl. Kuhl, a local twenty year old, had visions of a quarter mile stock car track and scouted a nice acreage east of Sauble Beach. The land was owned by Jessie Seaman and so a purchase was arranged and Kuhl was off the races (pun intended). A dirt track at first, it only took two years before it was paved.
So, if you do the math, that's 53 years of speed. There have been many owners over the years, and many racers who've ripped up the track to the delight of locals and tourists alike. But in 2019 under the ownership of Paul Gresel, things got a real shake-up.
Joe Chisholm was the guy to do it. Joe and his son, Joe Jr, developed a concept that would deliver the change-up Gresel was looking for. Chisholm decided to adopt a bracket style of racing meaning that they would set a time for competitors not to break (yes, that's right not to break). Cars must all stay under the set time for each lap in order to stay in the race. By using a time to govern the cars, it allows all V8s with fenders to compete leading to what you'd call United 8s. This new format permits many different divisions to compete together but is a tad controversial in the racing world. Some folks like; some don't.
Chisholm also introduced the Combined 4s, which are 4 cylinder stock cars. You see, some tracks have different rules which alienates some cars, so they wanted to allow all racers to compete for a best time. They figured by bringing more cars, it would also bring more fans. But the concept had not been proven yet, so it was a bit of a gamble. Some drivers were excited about it; some weren't. Some fans were jacked; some weren't. But overall, it's been considered a success and judging by the immense crowd that's out on this Sunday night, fans are on board.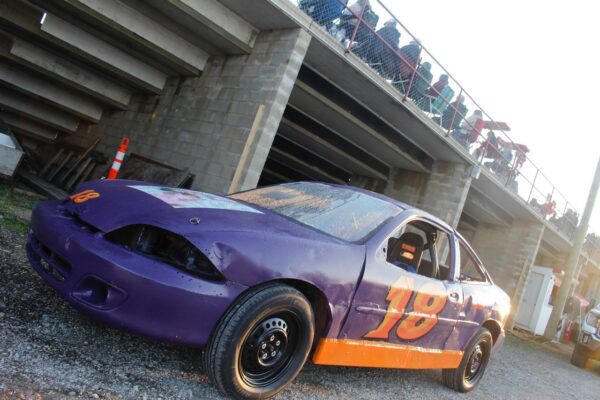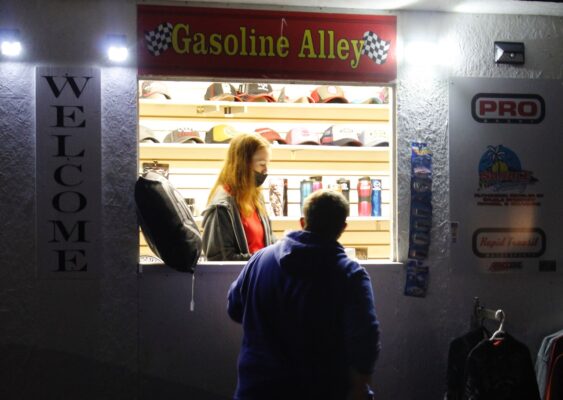 I'm on board too. But one thing I'm not too keen about is how long the races actually go for. I assumed it would be an hour, maybe two, but two-and-a-half hours later, things are only getting started. It's like showing up to a drive-in for one flick and realizing they've got four lined up for you. I'm just a one-movie guy. I'll take two hours of racing and call it a night. But I'll definitely be back every summer for an evening or two. A few burgers, a few beers, some Ultimate 8s and a few laughs – we'll leave our troubles behind for an evening and just be entertained. I'll just make sure to bring ear plugs next time.
See you at the track, race fans.
Words and photos by Jesse Wilkinson