"I can tell you the exact moment," says Ryan Praskey about his decision to become a chef. "I was twenty-two, I was living in Australia, and I was cooking at a place called Gusto…it was one of the best restaurants in that area [Noosa]. Now before that I'd been cooking for…let's call it the 'lifestyle of the kitchen' – you know pubs and diners – but Gusto was the first place where we were going out to the farms, we were going down to the docks, and everything we were producing was handmade; it was amazing food…and I thought: this isn't just a paycheque, this could be something I actually love."
It's cool he knows the exact moment when that fire was ignited, and I love that it happened in one of my favourite places on earth (Oh Noosa, how I miss your beautiful beaches, your clean breaks, and your epic National Park). I could tell that Ryan and I were going to get along just fine. Besides the fact that he's full of cool stories about a life truly lived, he's also a funny, good-natured dude with a positive outlook and gregarious attitude. And man can he cook!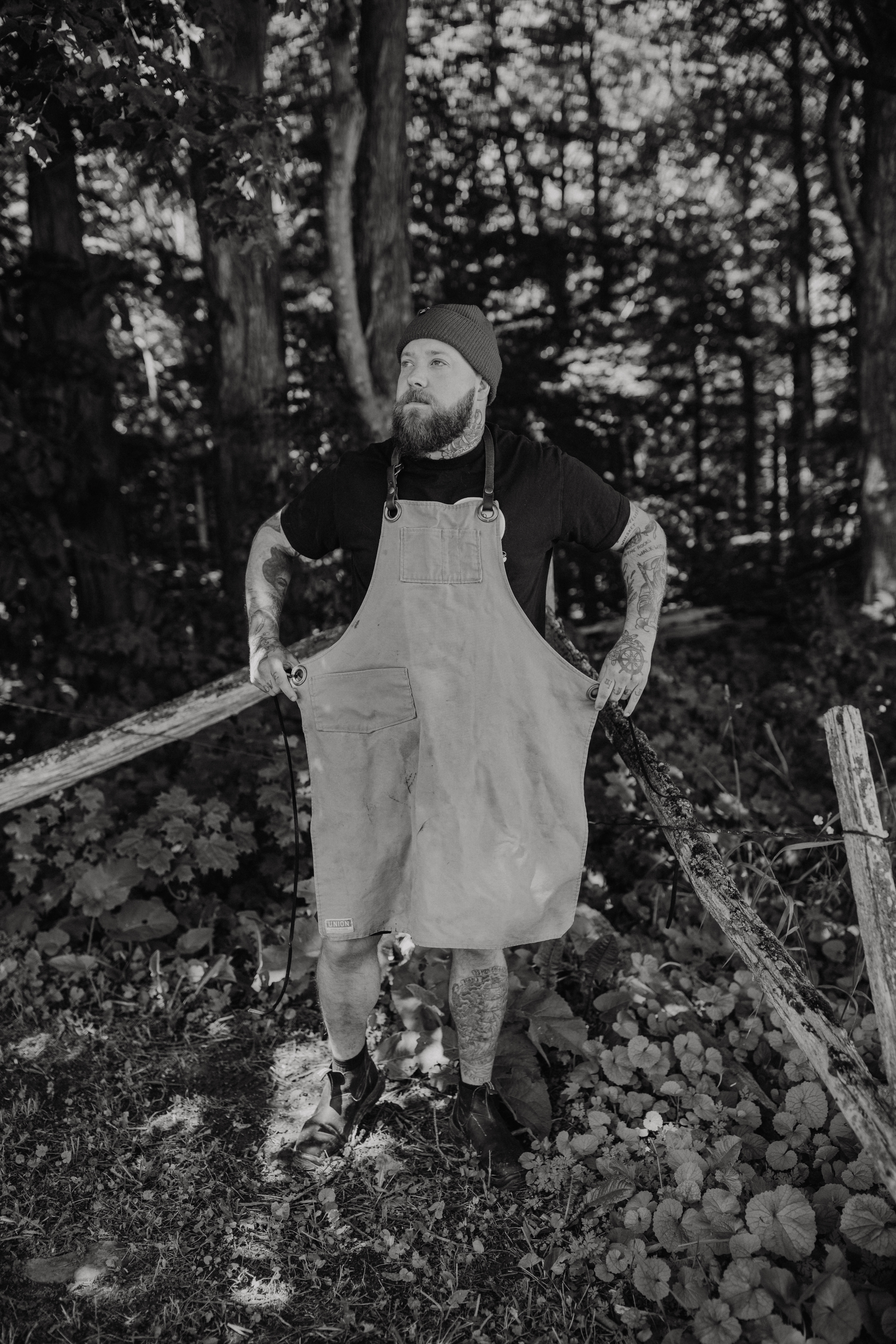 He works under the moniker The Nomad Home Chef, and just as his name implies, he's arrived at my home with his culinary tools, mad skills, and tasty ingredients to prepare a five-course dinner for a small crew of us. It is an experience I can't recommend enough.
Don't have the most modern kitchen? Don't worry, he's seen it all and is prepared for anything. For example, I still haven't replaced the lightbulbs above my stove or fixed two of my burners (rookie move on my part) but he doesn't bat an eye and navigates my kitchen's shortcomings like a pro. That's because he is. He's a professional chef who will come to your home and provide an amazing culinary experience for you and your friends.
Advertisement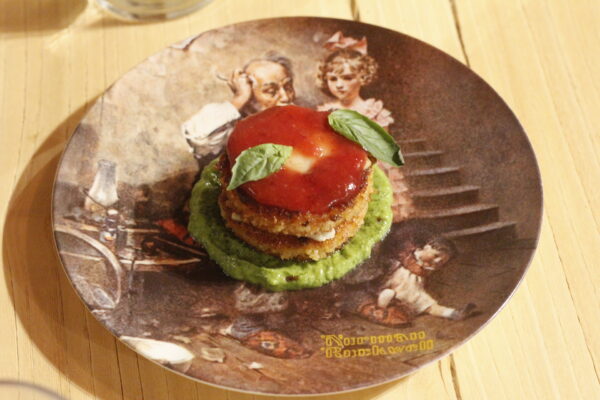 "Packing up for where I'm going can be a lot, but on the other end of it I get make great friends and meet amazing people" he says while he serves us a tasty appetizer to kick things off, a terrine of Burdock Grove smoked duck breast and pig head, maple mustard, blueberry compote, and toasted Collingwood Bread Co sourdough. We pair it with a Guinness and my initial impression of Praskey as a man of well-defined taste is cemented by his penchant for the famed Irish stout.
The theme of the evening is 'Field, Lake and Farm' so the first entree is titled 'From the Field' and consists of a beautifully stacked butternut squash, "parmesan" smoked cheddar, with salsa verde, and plumb jam. We open a bottle of Niagara Cab Franc to accompany the entrees and it pairs nicely with the cheddar.
Praskey entertains the table with adventures from his youth and anecdotes from the culinary world. The path he took to get here was winding and fascinating and we're hanging on every word like it's a chapter from Kitchen Confidential. By the time the second entrée arrives, it feels like a friend is cooking us dinner.
"There is a really great movement in and around this area, especially the culinary scene… there's an equally great movement in the biodiverse farming and artisanal producer scene in and around the Grey Bruce area. It's so cool watching all the collaborations happening."
The second entrée is introduced as 'From the Lake', a seared Georgian Bay whitefish, warm vichyssoise, pickled leek hart, lumpfish caviar, dill, with ramp dust. He has us in the palm of his hands by this point as silence overcomes the table until our rustic, stoneware plates are picked clean.
The final entrée, and my favourite of the three, is 'From the Farm', a Good Family Farms smoked pork chop, squash purée, blueberry gastrique, roasted beets, morel mushroom sauce and pickled chanterelle mushrooms. I tell him it's the best pork chop I've ever had, and he laughs knowingly, and says "it's just like candy."
The final course of the evening is simply labeled, Sweet, and closes out the dinner nicely with a tasty Pumpkin tart, squash sabayon, Chantilly cream, sumac sugar, while pouring a small sip of rum my partner and I just brought home from the Caribbean.
We share stories of how we ended up in this area and all the things we love about living in this here. A resident of Collingwood since 2017, Praskey drives all over Grey Bruce Simcoe to bring his authentic cuisine to people's homes.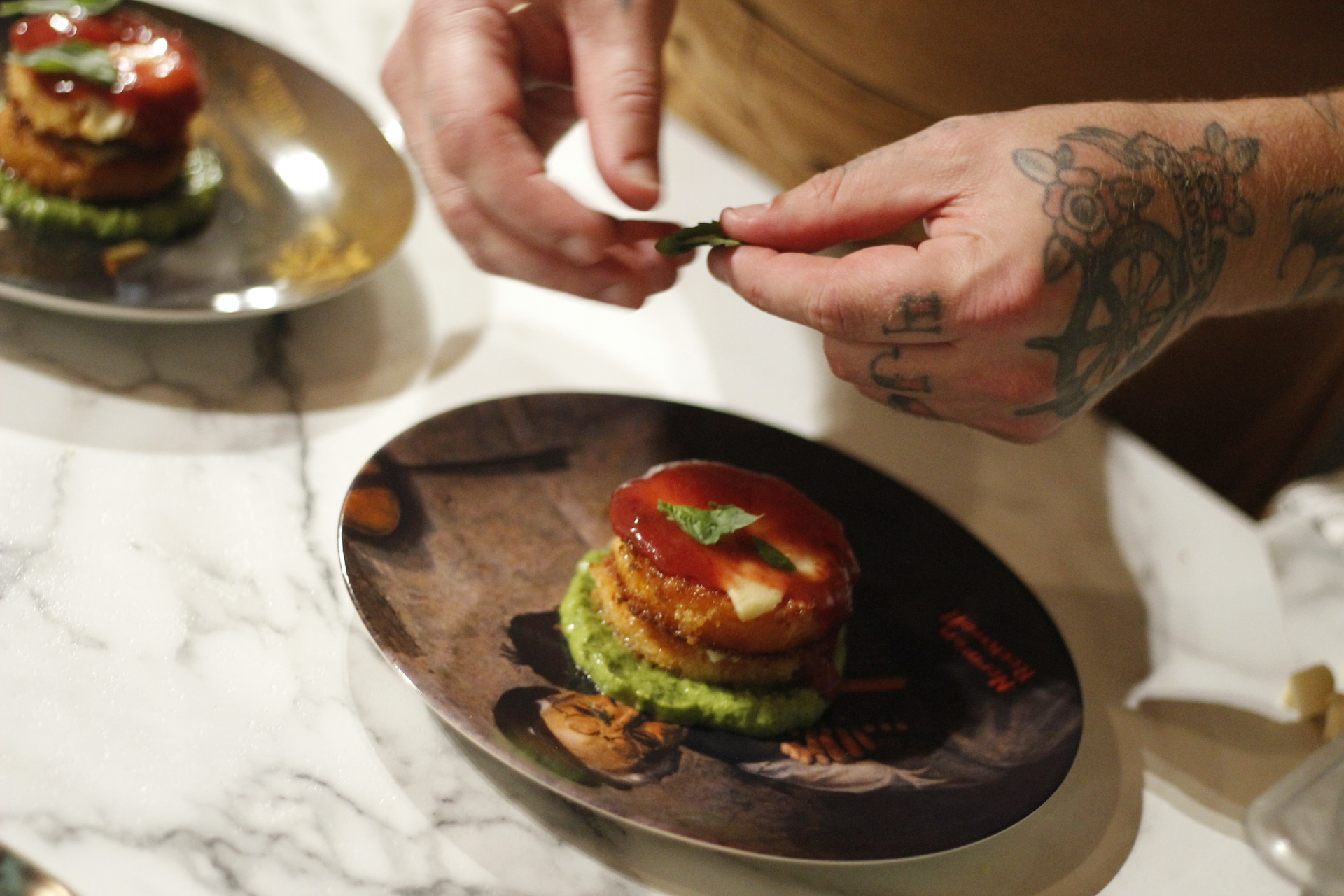 It's fair to say he's well connected in the local scene and counts many of the other chefs and producers as friends.
"There is a really great movement in and around this area, especially the culinary scene," he says. "And then there's also an equally great movement in the biodiverse farming and artisanal producer scene in and around the Grey Bruce area. It's so cool watching all the collaborations happening."
Ten years ago, he feels things were more compartmentalized but now people are cooperating and working together a lot more. "Everybody's happy to see their peers doing well," he says. "I find that vibe in this area right now is one of the coolest things."
Having lived in Toronto and Vancouver prior to Collingwood, he's certainly found a home here in Southern Georgian Bay.
"The main reason why doing it here is so much better is because of how much closer you are to the farmers, and producers, and artisanal people," he says. He loves being able to go to the producers and introduce himself. "And you also get that connection when you talk with them, and you understand what they're trying to do, and they understand what you're trying to do. You build a bond." He uses The Good Family Farms as a perfect example. "I find that kind of vibe awesome."
What made him fall in love with cooking back in Noosa is the same thing that's reignited his passion for it here in South Georgian Bay: proximity to producers and connection to community.
And Collingwood is where you'll find him for the foreseeable future, maybe even with a brick and mortar spot down the road. He's currently entertaining the notion and thinks he has the perfect idea for what Collingwood is missing. So, stay tuned. In the meantime, find him on Insta @thenomadhomechef and by email at thenomadhomechef@gmail.com and keep an eye for Ryan Praskey aka the Nomad Home Chef at all your favourite spots this summer.
Written by Jesse Wilkinson
Photos by Nelson Phillips and Jaclyn Roth