As it breathes new life into Owen Sound's historic Canadian Pacific Railway station, Mudtown Station embraces the art deco aesthetic of the city's industrial golden age.
I reviewed every one of Mudtown Station's beers currently available. They haven't yet done a repeat brew, and the lineup may change. But for right now, every beer on our list is available on tap, so this is a guide you should read before your next trip to the popular Owen Sound brew pub.
Every craft beer listed below is available to bring home in a growler (equivalent to four tallboys.) They're ideal to bring along if you're visiting family out of town. Because after all… beer is good, but craft beer is better.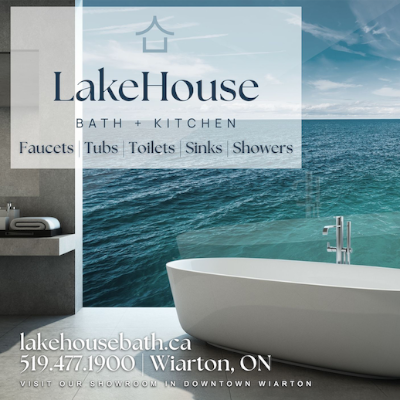 Brakeman Blonde Ale – 5.4% ABV
Appearance: Pale, slightly hazy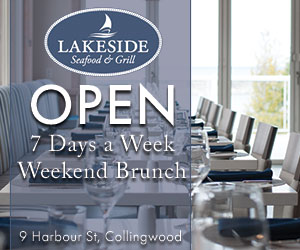 Nose: Citrusy with a touch of malt
Taste: The Brakeman Blonde is a little hoppy to start. Just a touch though, fading into a malty finish, finally leaving you with a pleasantly bitter citrus aftertaste.
Body: A light, crisp brew that goes down easily
Where to Enjoy: This is an early summer beer to be enjoyed after mowing the lawn.
Dark Mild – 3.8% ABV
Appearance: Dark brown, almost opaque
Nose: Quite a subtle smell. Smokey and fruity.
Taste: The flavour of the Dark Mild directly mirrors the scent, but with more punch. The caramel malts make this a sweeter beer; with the roasted grains giving it a lingering smoke flavour.
Body: This brew is a little on the heavier side, though not as heavy as you'd expect given the colour.
Where to Enjoy: Sitting by the window on a rainy fall day, just before frost becomes a daily occurrence.
Dark Cranberry Saison – 8.8% ABV
Appearance: Dark with a fair sized head.
Nose: Sharp and fruity
Taste: This is most definitely a fruit driven beer, but the more traditional beer flavour makes itself evident towards the back of the palate.
Feel: A light feeling brew that almost floats in the mouth.
Where to Enjoy: This beer would be best sipped after returning home from a walk. After you've taken off your boots, but before your ears have had a chance to warm up.
Moroccan Wheat – 5% ABV
Appearance: Transparent yellow
Nose: Cinnamon, with sweeter herbal and earthy tones
Taste: The Moroccan Wheat is reminiscent of an herbal tea. The cinnamon is the most prominent flavour, resting on a solid foundation of star anise, ginger, and other spices. The aftertaste is just as enjoyable, reminiscent of a mild curry dish.
Body: A smooth beer. Almost silky.
Where to Enjoy: You know those summer days where you break a sweat sitting in the back yard under an umbrella? The Moroccan Wheat is an endlessly refreshing beer for such days.
Master Saison– 5.9% ABV
Appearance: Light caramel, slightly hazy
Nose: Subtle and hoppy
Taste: It's a very intriguing beer. The Master Saison is delicately hopped, with fruit and floral notes towards the end. It's well balanced. Neither too hoppy, nor too malty.
Body: Very clean and very crisp.
Where to Enjoy: This is a good beer to share, especially if you are with friends who all have different tastes. There's enough of every flavour that anybody can find something they like about it.
Runaway Rye P.A. – 7.1% ABV
Appearance: Deep, transparent amber
Nose: Hoppy, with a hint of sweetness
Taste: The taste almost exactly mirrors the smell. Upon first inspection, the hops are the most evident flavour, as with most IPAs. The other flavours are more apparent towards the back of the palate, with the rye giving it a unique characteristic.
Body: This beer leans a little towards the heavier side, but only a little. It's an easy-drinking ale.
Where to Enjoy: The Runaway Rye P.A. is a spring beer. Ideal for when the trees are just starting to bud. Something to drink while you're planning your garden.
Final Thoughts
Mudtown Station is an exciting establishment for craft beer enthusiasts in Owen Sound. In addition to the beers made in house, they have an ever-changing lineup of guest taps from other Ontario Breweries. If you're after something innovative yet familiar, Mudtown Station is the place for you.
Written by Andy Elliott