The show begins. Even just moments in, I can feel a sense of anticipation in the room that offers reassurance that I've made the right decision to come to the show tonight. My eyes are wide and transfixed as C.R. Avery takes the stage, embodying a powerful presence, comparable to a Southern baptist minister. He commands every ounce of his congregation's attention. Tonight, the stage is his pulpit and Heartwood Hall is his church.
His epically-timed harmonica interlude starts and sends chill up my spine. I exchange a look of excitement with a friend that silently says, "Yes! This is going to be really good." As the first song ends, C.R. declares, "We promise you the best show we've got in us." I think all of the 70-odd poetry and music lovers in attendance would agree that he delivered on that promise.
C.R. Avery brings together powerful, raw, emotionally-packed lyrics and bold harmonica and beatbox solos. It's an experimental and unique fusion of rock, blues, gospel, country, rap and poetry, all backed up by his ever-so-tight and talented band.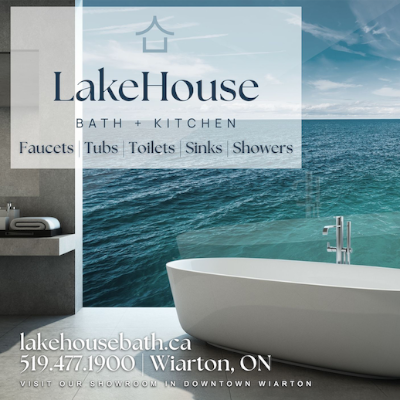 First and foremost, C.R. Avery is a poet – a slam poet and pioneer in the spoken word scene, alongside folks like Shane Koyczan. Appropriately, the show was opened by a handful of talented local poets who, as C.R. put it, blessed and seized the room. It was poets like these, along with those involved with the Words Aloud Spoken Word and Storytelling Festival (http://wordsaloud.ca/) in Durham who first introduced C.R. to the Owen Sound area and the local poetry and arts community.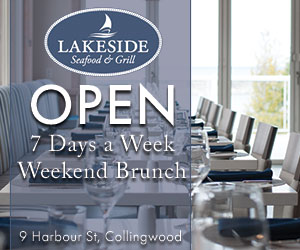 It's been said C.R. spent his earlier days beatboxing his way down the streets of East Vancouver, pushing a shopping cart of sound equipment. And this is the background he weaves into his music. His poetic yet politicized lyrics give a voice to silenced and stigmatized issues, such as police brutality and the Orlando nightclub shooting. One song was introduced by an audio clip of Barack Obama commenting on gun control. The show ends and after the band leaves the stage, C.R. recites a poem. Then, the band returns to the stage in police uniforms and the encore begins with a news clip detailing the tragic Tulsa incident this past September when a police officer shot and killed an unarmed black man.
C.R. Avery manages to shine a spotlight on these tough topics that usually lurk in the darkness. Remarkably, he does so in a way that's impactful, but doesn't make you leave the show feeling like shit. He sings, "Sometimes hate needs a kiss." While the content can be heavy, he brings a sense of energy and emotion to the stage that somehow makes it lighter. His show dances with this paradox of being a big, dramatic "performance" yet totally raw and authentic and honest.
This sense of authenticity cultivates a powerful connection with the audience, making you feel like you are really experiencing the show, and not just passively watching it all happen.
Owen Sound was his first Ontario show on the tour of his new album, All The Angels Didn't Scare Me, which he released in September. The album's production was partially funded by a crowdfunding campaign on IndieGoGo where he raised $17,000 from about 200 backers. On the campaign page C.R. writes, "Recording an album gives a song and some of its comrades legs to stand on. But to get them out into the world where they can really get a running start and do their job, it takes the composer to grow wings, weed, or shoot lightening bolts out of his or her ass in a bank while the bass player robs the vault." This poetic honesty is the essence of C.R. Avery.
The album is definitely worth a listen, at least a few times over, but C.R. Avery's live show is really where he seems to find his element – giving it his all and bursting through his suit vest. And while this was the third or fourth time I'd seen him play live, C.R. is versatile and refreshingly unpredictable that it felt like it could have been the first.
Before the show, my friend Jon reminisced about the first time he saw C.R. play. "He blew mind mind… beatboxing and keytaring his way through a Tom Waits cover." So, if you ever get a chance to catch one of his shows, let your mind be blown and your soul be born again, because while God's away on business, C.R. Avery was left in charge.
Written by Megan Myles
Special contributor to Rrampt and owner of The Fitz Hostel
Megan will be hosting concerts at the Fitz this winter, so keep up with her site http://thefitzhostel.com