Bartending. It's an art form, a science, and for many of us, a much-needed therapy session wrapped in a neat cocktail glass. We've all been there, sitting on a barstool, divulging our deepest secrets, or enjoying friendly banter with the person behind the counter. No matter the reason for the visit, it's a well-crafted drink that connects the customer and the craftsman. In smaller towns like Owen Sound, the relationship between bartender and patron is something truly special. It's in these cozy, corner-of-the-world places that you're not just a customer; you're part of a community.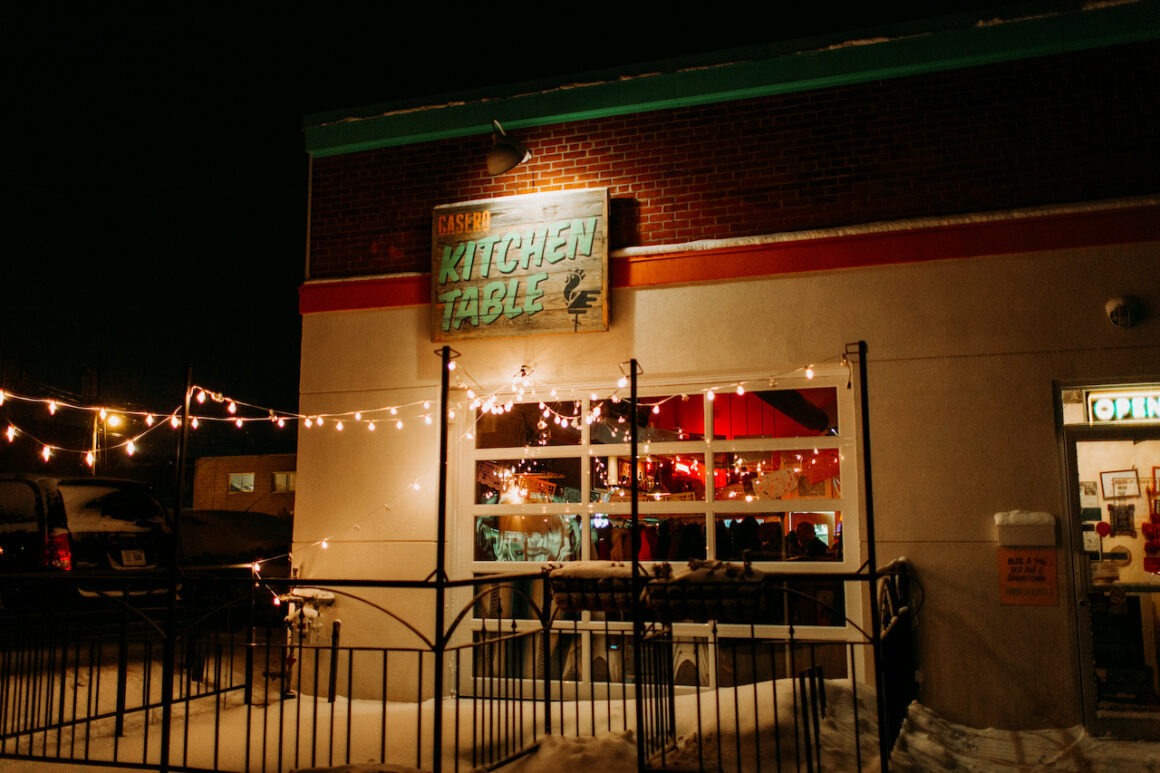 Now, picture this: a quaint little Mexican restaurant nestled in the heart of Owen Sound, aptly named Casero Kitchen Table. It's not just a restaurant; it's an experience, with delicious Mexican cuisine all made from scratch. The commitment to using fresh ingredients shines through in every dish from their tacos to the guacamole. The bar spans the back corner of the cozy spot where patrons can saddle up for a bite, a drink and a chat. It's a bit closer to the kitchen, so those who saddle up will be the first to get the aroma of burritos, enchiladas, and the tangy zest of homemade salsa.
Here, you'll find two fantastic bartenders, Chris and Grace, who collectively boast over 30 years of experience in the industry. They're the dynamic duo that make your evening unforgettable.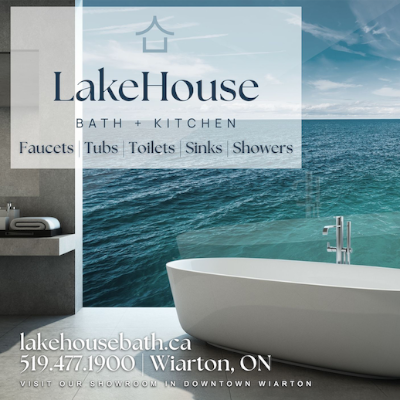 Chris: "My first restaurant job was working as a dishwasher at a local restaurant over the summer. As much as the job was less than ideal, I fell in love with the environment and the comradery of those working at the restaurant."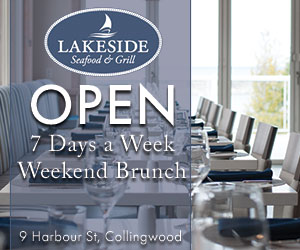 Grace: "I have worked in hospitality for as long as I can remember, spending my time between back of house and front of house."
From dirty dishes to crafting delightful drinks, their journey has been quite an adventure. The restaurant industry had sparked an interest in attending culinary school, where Chris began years of kitchen experience; he eventually transitioned from the back to the front-of-house, wearing many hats along the way. From bussing tables to managing restaurants, his experience in various styles of dining allowed him to build an impressive resume. Grace's journey started in coffee roasteries, where she honed impressive in-depth industry skills. Opportunity knocked and it was at a friend's inn where her passion for bartending was born. Since then, she has continued to thrive in the industry and now brings her skillset to the town of Owen Sound.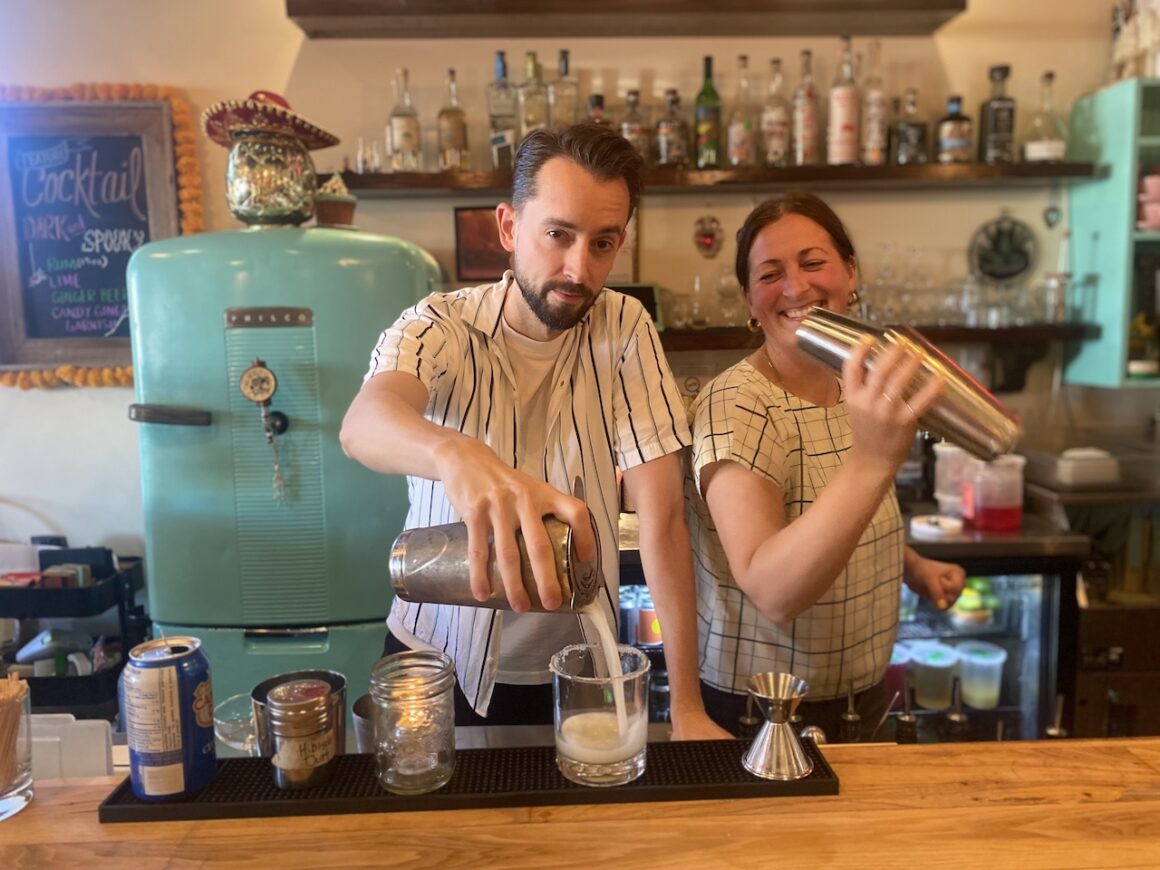 When asked about what they love most about the industry, they both gush about the ever-changing nature of their work. It keeps them on their toes and suits their introverted souls with the perfect blend of social interaction.
Chris and Grace: "We're both sort of recognizing and owning that we're very introverted people. The industry is such a social environment where we get our social fix and literally get to work with people who we call friends. We both agree we would be true hermits without it."
The energy in a restaurant like Casero Kitchen Table is infectious, creating a fun, bustling atmosphere that both of them thrive on. After all, there aren't many 'workplaces' where people are there to unwind with friends and family, looking for a good time. The service industry is kind of special in that way. You're at work, but you're also where the party is.
Of course, the life of a bartender isn't all smiles and merriment. They've got their pet peeves too.
Chris: "I hate disorganization. When you arrive to a shift and it's already chaotic and busy, you don't really have time to get yourself set up and organized. It can be hard to acclimate yourself quickly to that when you walk in the door."
Grace: "The worst part about any serving or bartending job is that classic stigma that it's not a 'real' job. It's easy to internalize this and sometimes you really have to spend time working through it. Also – rude people."
But let's focus on the positive, shall we? Their favorite drinks to serve are simple, classic, and made with fresh ingredients. They're not into the flashy, over-the-top concoctions; instead, they believe that a great cocktail can be achieved with a few basic ingredients and a lot of love.
Grace: "Whiskey Sour."
Chris: "Old Fashioned."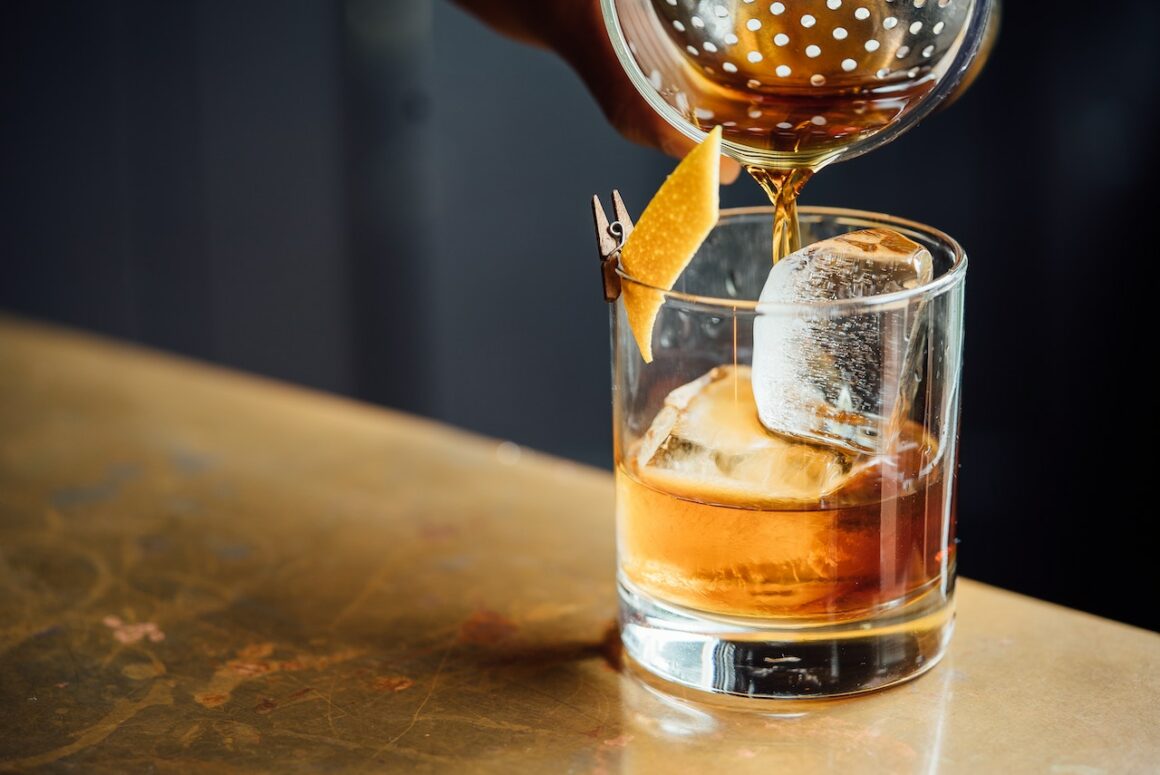 As the night unfolds, and you sip on your favourite cocktail, the bartenders are there, ensuring your glass is never empty and your smile never fades. They're not just mixing drinks; they're creating memories.
Now, as for funny stories, Chris and Grace are tight-lipped. They know that the juiciest tales come from the people they serve, and a bartender's job is often part therapist, part mixologist. They've heard it all, from heartbreaks to celebrations, and they keep the secrets tucked away behind the bar, locked in the liquor cabinet.
So, next time you find yourself at Casero Kitchen Table in Owen Sound, raise a glass to Chris and Grace, the unsung heroes of the night who know how to craft a delicious drink, create a welcoming atmosphere, and make you feel like family in a place that's far from home.
In Grey Bruce Simcoe, the bartenders aren't just bartenders; they're friends, confidants, and keepers of the town's most cherished stories. So, the next time you step into that cozy little bar, remember that you're not just ordering a drink; you're becoming a part of a community, one cocktail or mocktail at a time.
Words Krista Kulbach
Photos provided by Casero Kitchen Table