There are many reasons I go to Summerfolk. Sure, there are the exciting headliners, and the seasoned folk outfits; there's the social aspect, and the late-night, beer-tent dance parties; the artisans, the food, and the workshops. But every year I look forward to hearing what kind of sound is coming out of the angst-ridden high schools that will help shape the music scene in the decades to come. I'm fascinated by who the youngsters (did I just say 'youngsters'?…I might as well be on a porch whittling wood) are influenced by and where that sound might take them.
And while last year's crew of bands was super impressive, this year promises to be just as good, if not better. I was in attendance at the final showdown at Heartwood Hall this past spring where Chris Malleck, Lisa Lobsinger, and Morgan Barrie presided over the night and chose the five acts that will play this August. And I can't imagine how difficult it would have been to choose the final five.
According to Barrie, "the experience was a lot more challenging than I ever could have imagined. Music is subjective, and it's hard to say that one act is better than another. The acts that ended up on the top of my list were the ones that held my attention for the majority of their set. Musicianship and originality were big factors, but I was most drawn to the ones that moved me in some way."
"These guys are young and talented, and Summerfolk could be the push they need to get their music careers off and running," he says. "I felt pretty upset for some of the acts that didn't make it this year. All musicians are bound to hear "No" at some point, but it's not easy being the one to give that message. That being said, the five acts that we ended up choosing are going to be worth making the time to see at this year's Summerfolk."
Advertisement
In no particular order, here's the final five:
Molly Roach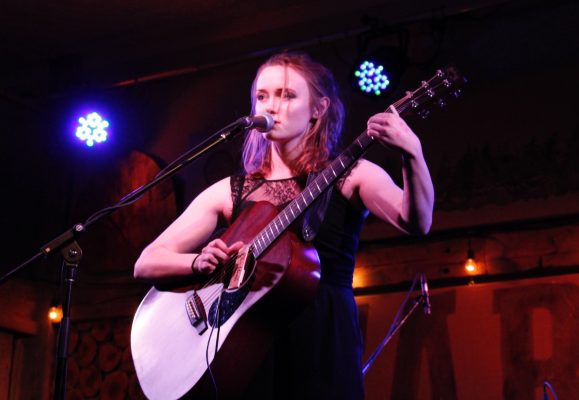 Equipped with a Simon & Patrick guitar (like me), a cool name (unlike me), and a Waxahatchee approach to songwriting, Molly Roach is on her way forging her own path in the music scene. She's got a poetic mind that results in what she describes as Art Rock, which might place her in the same genre as Fiona Apple but I'd say she's more like Angel Olsen with more attitude, and that's just as big of a compliment. She's already got an impressive collection of tunes on Soundcloud with standouts like Stay Til Tomorrow and Why Do I Always Walk Away, which has a little Julien Baker thing going on.
---
Miranda Journey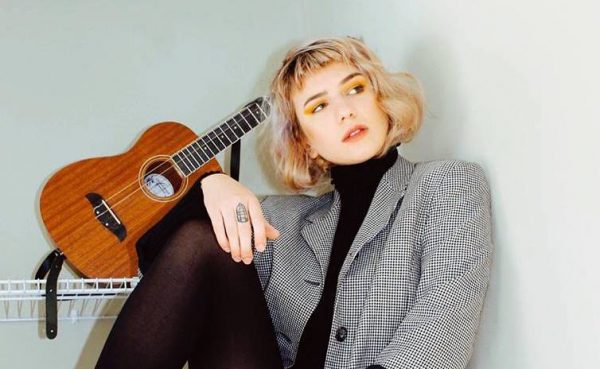 With her first EP Skin and Bones, Journey offers an impressive acoustic collection she defines as Indie Jazz-Folk. Coming from Wasaga Beach, Journey has been frequenting Collingwood establishments like Huron Club, Station on the Green, and Blue Mountain Village and is not slowing down one bit. There's definitely a little Regina Spektor in her approach, as well as a dash of Joan Shelley. Her tune Long Distance would fit nicely on a playlist with some tunes by Guelph's Missy Bauman. In her song Starve, she takes on mental illness, in the form of anorexia and eating disorders, with a beautifully haunting refrain. The message is apparent in the lyrics but hidden away behind a Feist-ian vocal styling, which makes her standout from most musicians her age.
---
JoJo Smith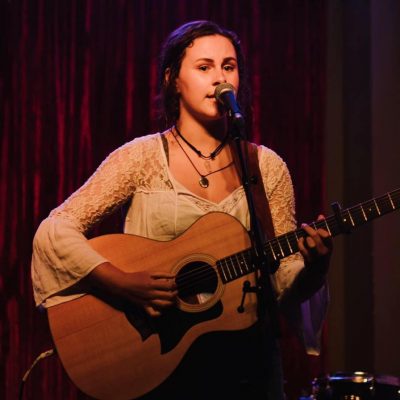 Coming out of the thriving Collingwood music scene, JoJo Smith has spent her teenage years watching Ontario's musicians take the stage at the CROW Bar and Variety, where her father, musician/producer Craig Smith, runs the stage. She's played with her dad at the popular music joint, and also jumped on stage with artists like Steve Poltz, which I'm sure was an unreal experience for a young artist. She's also been a part of the Chris Scerri's popular Meaford Summer Concert Series this summer. It's hard to say where exactly this young talent has found her voice to write the beautiful Joni Mitchell-esque songs that have wow-ed the Summerfolk judges and audiences alike, but one thing is certain: JoJo Smith is a young talent to keep an eye on. As one of three that are coming from Collingwood area, it proves there must be something in that Blue Mountain air.
---
Vintage Flight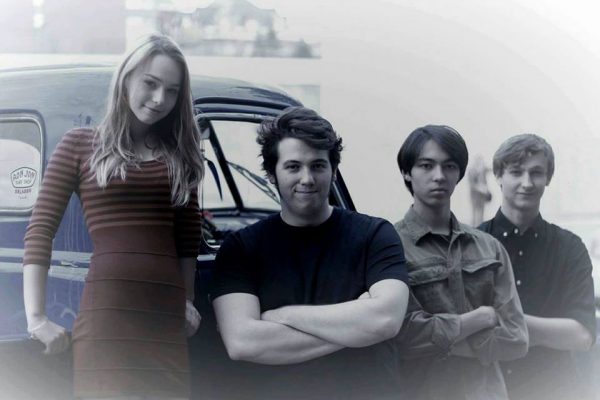 With Avalon Bridger on vocals, Jake Shepherd on guitar, Braydon Kains on bass, Quinlan Missikowski on drums, this band has an average age of 18, which means that they've got a long career of making kick-ass rock music ahead of them. Vintage Flight can drop a Zeppelin cover like it's nobody's business, and overall they're tight, tight, tight!
Vintage Flight have one EP available and are already working on a second in their hometown of Kitchener/Waterloo. They were selected as Canadian representatives in the 2017 International Blues Challenge in Memphis and have played for a crowd of 15000 at Grand Bend Canada 150 Main Stage on the beach. They've also taken the stage at Niagara Winter Wine Fest Main Stage and acoustic tent, Roots on the Twenty Main Stage, Kitchener Blues Fest Main and Tri-City stages, Summers End Fest, Big Music Fest, and Kitchener City Hall NYE.
It's no surprise they're getting asked to play all over Ontario – it's rare to find a group of musicians this talented as this young an age.
---
Sterling and the Birdwatchers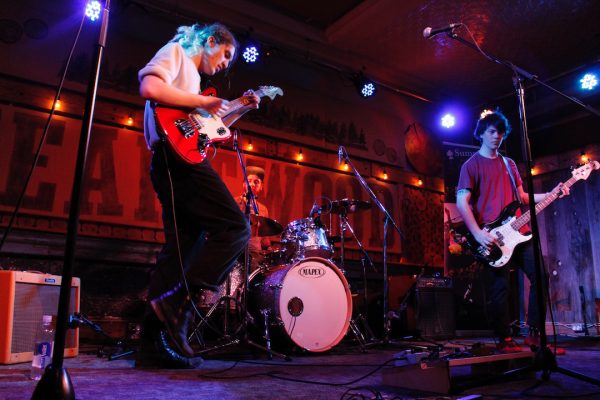 Sterling and Birdwatchers recently announced on social media: "If you or anyone you know is looking for a band…we are a band," which is very accurate. Yes, they are a band – one that creates indie surf rock with a splash of punk that'll get ahold of ya and make you dance like a bohemian. If you're not sure how to do it, just take Kailum Mackenzie's lead. He moves like a man possessed across the stage with guitar in hand while Jack Doris, calm and collected, backs him up on bass and Duncan Crone hits the skins behind them both.
But they're more than just your average band – far better. These guys can throw down an instrumental jam in the style of Washed Out and then dropkick you with a heavy surf-punk follow up. I'm kind of describing the first few tunes on their self-titled EP here, which came out in August 2018. It's a solid handful of tunes but these guys are best seen live for the energy they bring to the stage. I was bummed to find there's no one named Sterling in the band. I hope, at least, they're all avid birdwatchers.
---
The Youth Discoveries kicks off on Friday at 5:30 in the Down by the Bay Tent. Be there.
Written by Jesse Wilkinson