Shipyard Kitchen Party had a vision: to take a powerful, inspirational song about supporting women through domestic violence, and have some of the strongest female voices in the Georgian Bay area bring it to life. Except, there was one little problem – this vision was during a global pandemic, when five people that were not from the same household couldn't be in a room together.
So, how did "This Ain't A House" come to be? We virtually sat down with John Eaton of Shipyard Kitchen Party leading up to the song's release on March 1st, to not only learn about this exciting project, but how the band of three came to be, and how Covid-19 altered what was supposed to be "the year of Shipyard Kitchen Party".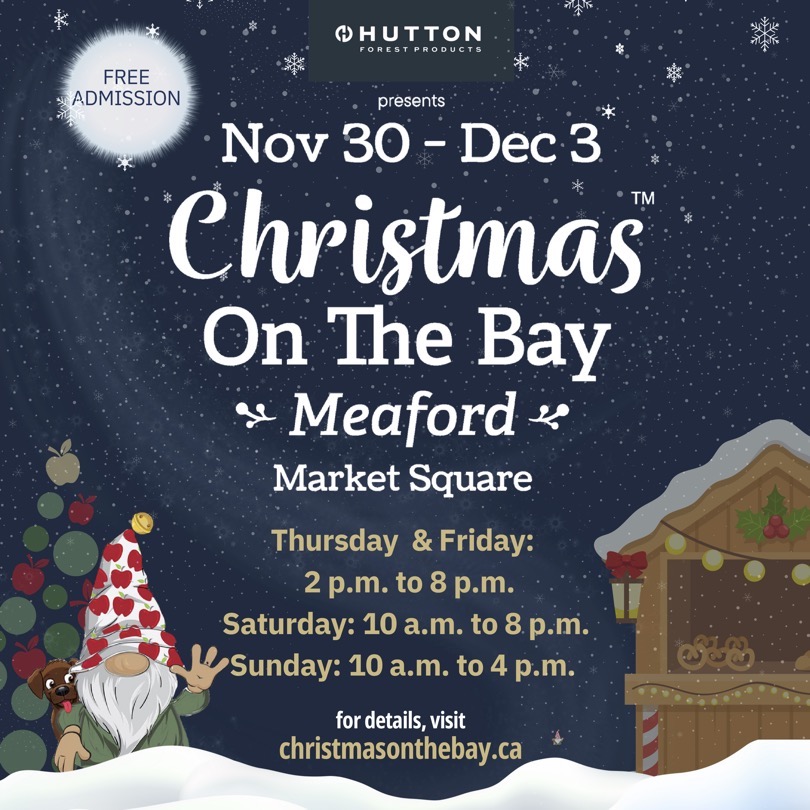 Shipyard Kitchen Party: An Improv Troupe Who Started Writing Songs (which weren't funny)
Collingwood-based Shipyard Kitchen Party is a unique trio that combines not only strong vocals and traditional instrumentation, but also humour, artistry and history to tell Canadian stories. Describing themselves as, "Gordon Lightfoot meets "Whose Line is it Anyway?", you'll be guaranteed to leave a Shipyard Kitchen Party show feeling happy, entertained, and like you might have just learned a little somethin'.
"Sacha Law, Jason Murphy and I are in a band called Shipyard Kitchen Party. We were in an improv troupe together, and we started writing songs that weren't funny", John laughs. "But we really liked the songs. Then my wife Julie [LeBlanc] that ran the improv troupe said, 'You know, you guys are a good band, like, you should be a band!' Which I couldn't get my head around. How could one guy on guitar and three people singing be a band? But she was right."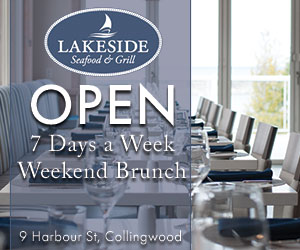 Shipyard Kitchen Party has since released two albums, Live in Collingwood and Tom Thomson's Ghost. In 2020, they were also set to head out on tour for 100 Years From Now. Based on real events and featuring original songwriting from Shipyard Kitchen Party themselves, 100 Years from Now is a musical journey from Georgian Bay to Vimy Ridge and beyond, which features stirring vocal harmonies and dramatic storytelling. Unfortunately, the tour was put on hold due to the pandemic.
"This Ain't A House", a Song for My Friend's House
However, while working on new material, Shipyard Kitchen Party found themselves stumped on how to proceed with one song in particular that was outside of their usual unique genre, "This Ain't A House". They felt forced to let that song fall to the wayside – that is until a fresh source of inspiration hit mid-pandemic.
"My wife Julie works for My Friend's House, she's their Fundraising Manager. And I'm watching her struggle desperately to try to take stuff that they've worked on for a year and pivot it online", John tells us. "And it worked, but it wasn't the kind of money that they're used to getting. And as this is happening, the need for the organization is going up. So, as the funding's going down, the need's going up, and I just felt desperate for them."
My Friend's House is a non-profit agency located in Collingwood, Ontario, that offers free, confidential support for abused women and children living in the Georgian Triangle of Ontario. Since its opening in 1991, My Friend's House has provided both safety and support to thousands of women and children, allowing them to rebuild their lives in the midst of what feels like true hopelessness.
This sense of urgency and a need to think of a creative solution brought John back to the temporarily set aside song, "This Ain't A House". Although Shipyard Kitchen Party had written this song with this very topic in mind, it just didn't seem to have the right space – until now.
When speaking about My Friend's House, John tells us, "Part of the challenge is just getting women to understand that they're there and that it's okay to not take the abuse". And while "This Ain't A House"is a far cry from Shipyard Kitchen Party's usual brand, this trio is also about telling important stories from history. And unfortunately, domestic violence has not only always existed, but continues to exist in today's world. Which led John to the conclusion that, "If we sang about it, maybe that might help".
But how would Shipyard Kitchen Party start such an important project in the middle of a pandemic? And just as importantly, who would be able to film the process and put it together into a super high-quality video that met with their vision? Reaching out to Collingwood musician and videographer Ryan MacIntyre was a great start.
"So, we started thinking about how we were going to do this, and I saw Ryan MacIntyre, who had done some stuff with the Town [of Collingwood], and I thought, this guy, I think he's got our vision!"
Going to a studio and getting the song produced was the next step – and who better for the job than Adam Fair of Villa Sound? After Adam quickly agreed to produce the track, getting musicians together to collaborate with Shipyard Kitchen Party proved to be an easy feat for John.
"I just called literally who happened to be on top of mind of people I had recently talked to who said they'd love to do something, and who I knew had a connection to the cause. And I just phoned the singers first, and they said, yeah, we're all in!"
Musicians involved on the track include John Eaton, Jason Murphy, Sacha Law, Victoria Yeh, Angie Nussey, Derek McLean, Doug Smith, Darrell Dennis, Marcia Alderson, Emily Chambers, Ella Baker, Mollie Fisher, and Melanie Case.
"This Ain't A House" was then ready for production, but it would be a long process to complete the project, given gathering restrictions due to Covid-19. Each musician would travel to Villa Sound (often in the heavy snow of a Georgian Bay winter!), in order to record their pieces individually. "So, it's basically me, Ryan, and Adam watching this parade of incredible, talented people come in shifts to add onto this thing", John explains. "And every time someone added something to it, it just blew our minds."
Read more and donate to this wonderful cause at the "This Ain't A House" GoFundMe page.
This act of immediately coming together and supporting each other is a quality that so many Georgian Bay musicians share. We discuss more with John on the collaborative nature of Georgian Bay artists, and how a sense of "competition" is not one that seems to exist in this community.
"This is the community to be in if you're a singer-songwriter, because the resources – there's so many helpful people. And all the artists are so helpful. There's no sense of competition. It's hard to be in competition when you're doing gigs with these people".
SKP Become Tiktokkers with Their Bernie Sanders Sea Shanty
And of course, we couldn't let John go without discussing that famous Bernie Sanders Sea Shanty TikTok video, entitled Bernie's Hunkerin' Down – despite his dislike of the popular app!
"The Shipyard Kitchen Party band – we call it Shipyard Kitchen Party because we have an East coast band. Our songwriter Jason is from Newfoundland. And we're from the land of the shipyards, right? The Collingwood Shipyards. And so, we write Ontario reference songs, because this is where we live. So, a lot of the stuff we do is acapella, sea shanty stuff. So we're going, "look at all the sea shanties on TikTok, we're cool now!".
After realizing the popularity of sea shanties on TikTok, and the widely appreciated Bernie Sanders memes that were popping up everywhere in late January, Jason Murphy decided to go ahead and write a sea shanty-style song to go along with the current trend – and boy, did it blow up!
"I wanted it just so I could post something on TikTok", John explains with a laugh. "So, we posted it on TikTok, but then someone said hey, you should put it on Facebook, put it on everything. But we spent zero time on it. And sadly, we've written these giant, epic musicals, and we get three or four hundred likes – and 20,000 reaches later! But it's been a lot of fun and it's been hilarious, because we weren't really that invested in it. To watch it go – like, we thought we were making fun of ourselves. And people were going, this is great, I'm sending this to Bernie Sanders' son!"
Thanks John, and The Peak FM
We'd like to thank John Eaton for sitting down and chatting with us for this super fun and insightful interview. We would also like to announce that Route 26 will be joining John and his co-host Melanie Case every second Thursday of the month on The Peak 95.1 FM morning segment, Talk of the Town! Here, we will be discussing everything related to the Georgian Bay music scene, as well as keeping you updated on local events.
You can keep up with Shipyard Kitchen Party on their website, Facebook and Instagram.
If you're able to, please consider donating to the beautiful organization at My Friend's House. View the This Ain't A House GoFundMe page here.
Written by Jennifer Kristensen