When you think of rockin' festivals around Grey Bruce Simcoe, I'm sure a few come to mind. But can you think of one that consistently draws Juno winners and has been recognized as one of the Top 100 Festivals by Festivals and Events Ontario. One that has a cool Blues for Youth program and is FREE?
Yeah, that's right – free! If haven't made your way to the Paisley Blues Festival during one of it's jam-packed weekends over the past seven years (and yes of course – not last year), you've been missing out, big time! It won't be jam-packed this year – it will be outdoors with social distancing of course – but it will jam-packed full of music. And not just any music…the blues, baby!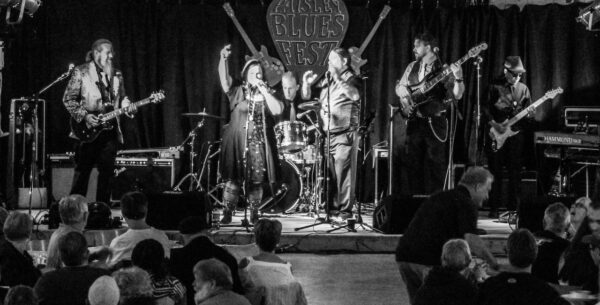 Maxwell Johnston, president and founder of the Fest, is pretty bummed out that they couldn't deliver what was to be their biggest year in 2020 with a dynamite lineup and hot off their FEO award, but he's got some things up his sleeve for this summer.
He must wear big shirts with good-sized sleeves, because he's just revealed that they're doing 10 weeks of music on top of the full Blues Festival Weekend. So here's the deal, every Saturday from June 26 to August 28 the Paisley Blues Festival will be held at an outdoor stage next to the Arena Complex. It's a pretty sweet set up – there's a big grassy slope that surrounds the stage so it's perfect for people to create their cozy little bubble with blankets, snacks, and shades (it is the blues after all!).
Advertisement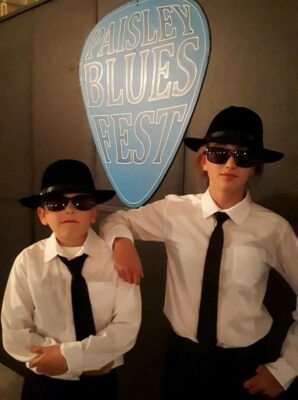 And then the festival will also be held outdoors at the same location for the weekend of August 6, 7 and 8. Johnston had this announcement up his sleeve until just this past week and revealed it to us with some serious enthusiasm. He's definitely making Paisley a destination for live music this summer. And with so many cool restaurants like Bonfire on Queen and the The Paisley Common, you'll be able to make a day of it.
"We do have a number of bands booked already," Johnston says. He books acts that will appeal to all ages with a focus on engaging younger crowds. "Most of the headliners we have – like the big powerhouse voices – are female artists and they're younger," he says. One of these powerhouse voices has been Samantha Martin and the Delta Sugar. Speaking of Juno winners – she just got nominated for Blues Album of the Year and fingers crossed she takes that Juno home and makes her home county of Bruce Peninsula proud.
Another thing I love about this festival is their Music for Youth program: "On each of the 10 dates, we are making space available for youth artists to perform on stage," Johnston says. "It will be a great opportunity for young artists!"
A 'Call to Youth Artists' has been put out, directing interested youth to fill out an application at www.paisleyrocks.com. It's a pretty simple application so you're not going to be spending hours, Johnson clarifies.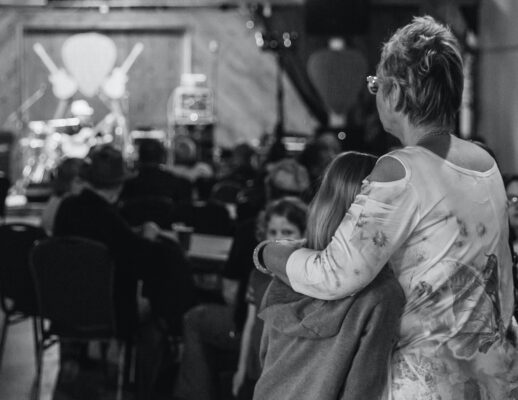 Their original Blues for Youth Program featured a series of workshops, led by the award winning artists performing at the festival, that were free for young, aspiring musicians age 10 – 18. Since 'Blues for Youth' workshops were not an option in 2020, they had 10 different artists, that were supposed to play at the festival, create a total of 29 online workshops, which are all free to access on their website (paisleyrocks.com) .
"Blues for Youth Online was created, and will continue to be a great learning tool for young, aspiring musicians! Workshops include harmonica, drums, vocals, electric guitar, bass guitar, and lots more guitar!" Johnston says.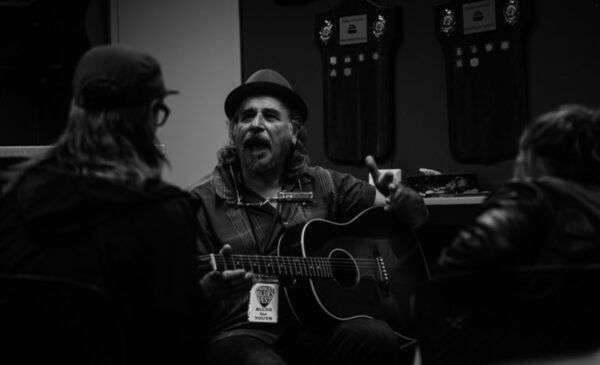 The reason the festival is free every year is that they are a registered charity with their charitable purpose categorized as Advancing the Public's Appreciation of the Arts, and Advancing Education. They have some great sponsors that have supported the festival over the years, and after last summer's festival was cancelled, those sponsors told Johnston to keep the money and put it towards something else. He chose the Guitar Lending Program.
"We were happy last year to get our Guitar Lending program for youth going. It's been a way to create a physical learning opportunity for youth. We've got 30 electric guitars and amps," he says. "All amps have a headphone plug in, allowing for silent jamming, which parents appreciate," he jokes.
Paisley Blues Festival partners with community groups such as Big Brothers/Sisters Owen Sound, Aaron Roote Memorial Youth Centre in Saugeen First Nation, Bruce Grey Mentorship Program in Hanover, to get guitars out and into the hands of youth
As well as Samantha Martin and the Delta Sugar, they've had artists like the Mackenzie Blues Band and Michael Pickett to name a few.
And remember – this is free! So get your butts to Paisley Arena Complex this summer and find yourself a sweet little spot on the lawn. Just don't take my spot – it'll be up close where I can get an earful of killer blues on a summer night. Well played Paisley!
Written by Jesse Wilkinson