When a new local festival starts out, there's typically a lot of late-night meetings, scheduling, brainstorming, and strategizing. There's a public image on the line, cash to recoup, time to consider, talent to recruit – and of course – finding a way to sell a new idea to a community that hasn't typically thirsted for your particular brand of presentation.

Not so much the case for the Scenic City Film Festival. And I should know – along with local filmmakers Myke Dyer; Chris McGruer in year one; and with the addition of Wendel Brooks in year 3 – we really didn't do any of that. Truth is, a Sun-Times article about our budding collective of film aficionados then dubbed the Wild Lands Film Collective, misquoted us in saying a festival was in the works; what we meant was we had thought about it happening. Maybe. One day.

That misquote turned out to be a great thing for a crew comprised of a majority of folks with limited experience running any kind of festival, let alone curating a program; nevertheless, it happened. It started strong, endured a couple of years of hardship, then started to take off – selling out the past two years.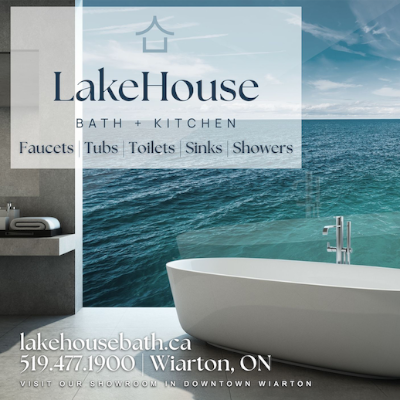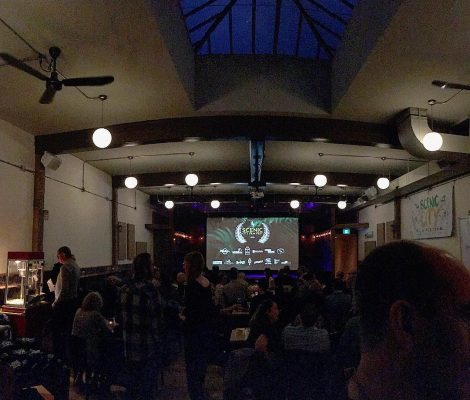 This marks six years of Scenic City Film Festival shenanigans with a crew I'm very proud to have been part of, a crew that's brought together a slew of unique cinema-related events and tossed a brand over all of it that helped the little collective-that-could begin its journey to self-discovery – but that's the rub. There's been no longstanding discovery except the realization SCFF has a life of its own. It changes every year because we change every year. The films change every year. The audience changes every year.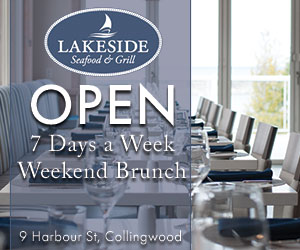 The crew can't take credit for the 2019 edition of SCFF. Life moves pretty fast, and it almost didn't happen this year, but thanks to a beyond massive contribution from Wendel taking the reigns this year, it's back again with another rag-tag bunch of staggeringly profound local, provincial, and international film selections at Heartwood Hall, a local film premiere at the Roxy, and a film installation at the Roxy Theatre.

On September 12th at the Roxy (where SCFF began once upon a time), enjoy the Owen Sound premiere of DEADSIGHT, from Canadian independent genre studio Foresight Features and director Jesse Thomas Cook (The Hexecutioners, The Hoard). It's a zombie action film set in Grey County which tells the story of a pregnant police officer (Liv Collins) and a virtually blind man (Adam Seybold) who must rely on each other for their only chance for survival in a world suddenly ravaged by a nightmarish and bloody plague of the living dead.
"Zombies have always been my top sub-genre within horror," says Cook.
"I had produced a zombie film in 2010 called Exit Humanity. But I always wanted the chance to direct my own undead story. Liv, Kevin and I got together one weekend in October, 2017 and started brainstorming ideas for zombie storylines. We settled on the plot of DeadSight and six weeks later we were on set filming it… It was filmed in a couple of decrepit houses near Owen Sound, Ontario, and in an abandoned grain terminal building in Collingwood, Ontario. Filming took 11 days in December, 2017, and then four follow-up pickup days in late April 2018."

Emcee'd by local mustached troubadour, Jon Farmer, a legendary local host, facilitator, and writer from Grey County. If you don't know him, he regularly hosts arts and activism events from Summerfolk to the We CARE Share with a signature mix of humour, hospitality, and respect for the show. You'll also find him hosting Georgian Bay Roots, Summerfolk's weekly radio show.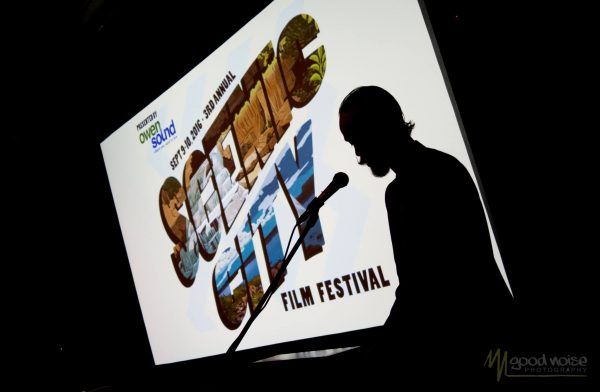 The premiere closes with a Q+A with the director and other members of the cast/crew. Tickets for this local night at the movies are available online, at the Roxy Theatre box office, or at the door for $20. Doors open at 6:30 p.m.

Next up is SCFFs bread-and-butter offering, the short film program, presented by Coffin Ridge Boutique Winery. This thing has become a local favourite of the SCFF experience and will feature 14 local, national, and international short films on Saturday, September 14 at the Heartwood Concert Hall in Owen Sound.

Also returning is SCFFs democratic audience awards presentation, acknowledging the Best Local Short, Best Cinematography, Best Editing, and People's Choice. Unique cider offerings from Coffin Ridge Boutique Winery will be available throughout the evening if ya care to whet your whistle. Tickets available online, at Heartwood Home, or at the door for $20 + S/C. Doors open at 6:30 p.m with the short film program beginning at 7:30 p.m. Tickets include a free Forbidden Cider sample.

Next up is a return to gallery-centric installation work.

"We're excited to announce that for this year's festival we have partnered with the Tom Thomson Art Gallery to present Wedding Suit, a film installation created by Geoffrey Shea and Tony Massett," says Wendel. "It's a sculptural video installation about the past clashing with the present. Imagery of a wooden wardrobe in various settings is projected onto a diaphanous screen construction that moves with the gentlest air currents."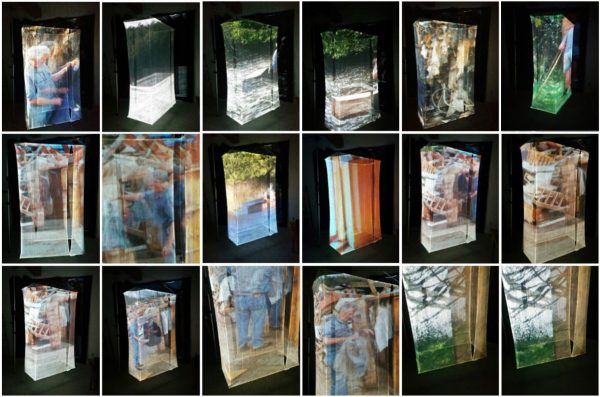 The installation is the brainchild of Durham-based The Interference Ensemble, a loose group of artists and musicians who are creating dynamic performance-centered artwork rooted in rural Ontario. They use a distinct studio-based, transmedia approach that alternates between spontaneous improvisation and rigorous, formal explorations.
Check out the installation at the Tom Thomson Art Gallery, running September 7, 10-14 @ 10am-4pm
—

Two nights of film, and three venues to take in local cinema in all its splendor. Join the ever-evolving SCFF crew this Thursday and Saturday in Owen Sound.