Owen Sound is a small city with a population of about 22 000. During the day, that population swells as the people of Grey Bruce filter in for the workday and then commute back home at 5pm. But for the last few years, there has been a stream of traffic heading back into the downtown core in the evenings to see live music at Heartwood Hall.
Opened by Greg and Joanna Bottrell in 2016, the beautifully renovated concert hall has become a pivotal place where people gather to hear some of the finest Canadian touring bands and local musicians making a name for themselves in this area.
When you ascend that unassuming flight of stairs off 2nd Avenue East and step into the beautifully restored space above Heartwood Home, you are often greeted by the smiling face of one individual: manager Lisa Koop.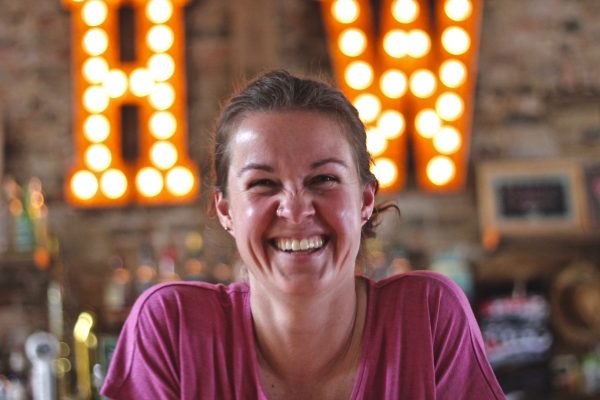 Having only moved to the area herself in 2016, it is now hard to imagine the community without her. One might say she puts the 'heart' in Heartwood. She books the bands, makes the schedule, greets the musicians, bartends the events, and makes sure everything runs according to plan. And when she's not doing all of that, she sits and chats with the Heartwood patrons – an extended family of sorts.
Advertisement
It's clear the things she loves most about the job are the people and the community. "My whole introduction to Owen Sound came through Heartwood," she says, having called Burlington home for the first 35 years of her life. She can't imagine leaving Owen Sound now that's she's become part of the community, but that's not to say she wasn't hesitant to make the move to the Scenic City.
"I was nervous that we'd break all those ties in the city and then move up here and go 'what have we done; we have to move back' – but that isn't the case," she says. "I don't feel the need to move back."
There aren't many similarities between her old home and her new one except that they're both on water. But she took a chance on Owen Sound and it paid off. She admits that she's fallen in love with everything the area has to offer.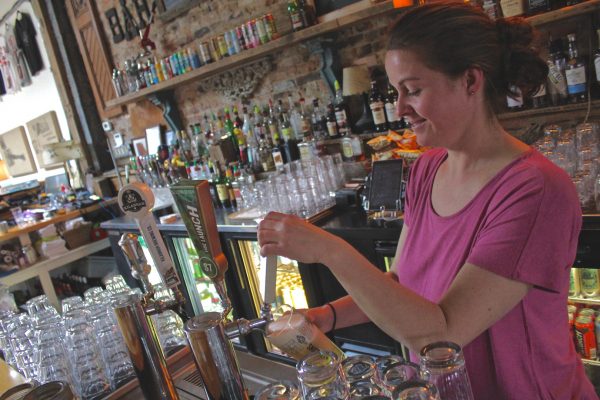 "This is such an arts and music rich community," she says. And she's spot on with that. Heartwood has had no difficulties finding local talent to keep the place booked months ahead of time. And the bi-weekly open mics provide a platform for musicians from Grey Bruce Simcoe to wow new audiences. One of these local musicians is Koop's own daughter, who has taken the stage on numerous occasions to impress her parents with her vocal pipes.
But it isn't just the music scene Lisa's been impressed by. It's the "countless outdoor activities minutes away from the city," she says. "I liked the idea of being in a big enough town that there's a culture and community feeling, and a downtown core, but also be able to be in the middle of nowhere really quick." Her home in Big Bay offers her the kind of outdoor activities that make her new life a fulfilling one.
But when she leaves her rural setting and drives into the city each night, she's working with some of the most talented musicians in the country – it's one thing she didn't expect. Heartwood has grown to become a regular stop for big touring artists, which gives Owen Sound music fans exposure to acts they never used to.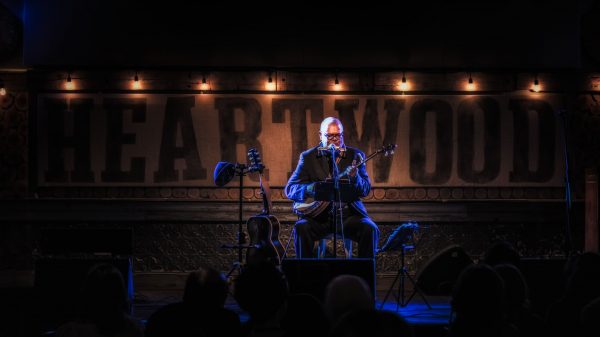 Now you don't need to drive to Toronto to see musicians like Terra Lightfoot, Donovan Woods, Jack de Kayzer, and the Wooden Sky. Not only do they come play here, but they've also been nothing but professional, says Koop. "Sass Jordan, Sean McCann, Steve Poltz, Danny Michel, Hayden…you're not sure what to expect…all of those people were very cool to work with."
But it isn't necessarily the big Canadian acts that get her most excited. She's got a penchant for one genre that she often brings to the Heartwood stage. "I do like the reggae," she says and smiles. In fact, the only time she's attended the concert hall as a patron was for reggae outfit The Human Rights. She says there was maybe another time, but it doesn't stick out. It must not have been reggae.
If you ask her what she's listening to, she likely respond with "Anything that makes me feel like I want to dance," and Heartwood is definitely a good place to get your groove on with it's big dance floor by the stage. It has been the cause of some serious collective calorie-burning over the years for Grey Bruce Simcoe residents thanks to bands like Higher Funktion, The Responsables, and Shreem Celtic Remixing.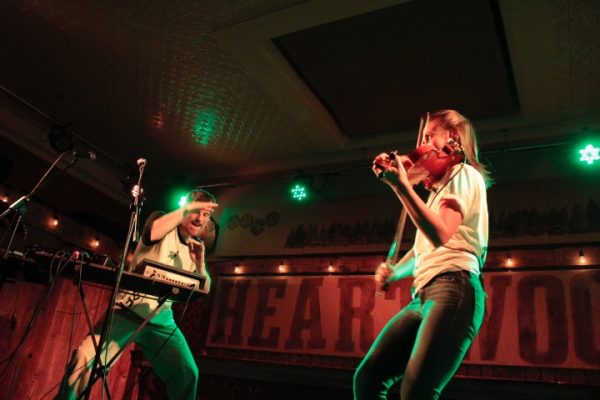 And as summer comes to an end, we're reminded that Jack Frost puts in some serious time in these parts. "Winters are long. People just want a place to get together," she says. Greg and Joanna Bottrell have provided that place.
From a business standpoint, they're where they want to be. They could be open a few more nights but since 2016 they've grown exponentially. They started out doing four shows a month. Now they can do four shows a week.
"People see how successful Heartwood has been and know that there is a keen interest in going out to see live music," Koop says. It was a catalyst of sorts, a reminder that this city is alive and hungry for live music.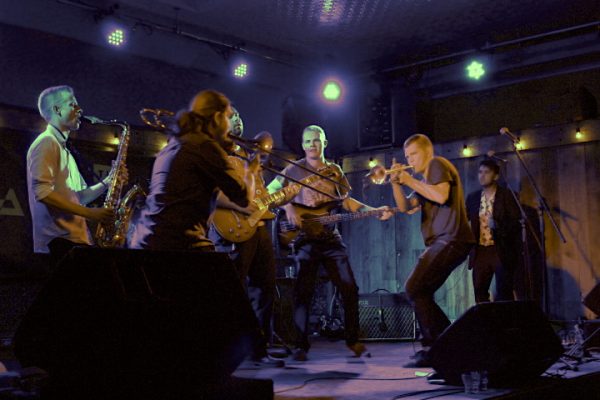 Koop sees growth not in the frequency of events, but in the range of acts. "I want to see more diversity," she says. She often gets contacted by excellent bands from out of province, and would like to see them do well here, but acknowledges it's difficult to get people out to see a band they've never heard of.
But it's starting to happen more, and that's in part thanks to the Heartwood family of Joanna, Greg, Lisa and the excellent staff. With Greg's connections in the city and his love for music, they've been consistently booking great bands that Owen Sound just wasn't getting prior to Heartwood.
If you ask Lisa Koop what Heartwood Concert Hall offers that other places can't, she'll likely give you a number of logical reasons, all of which you'll agree with. But if she leaves out the one that's on par with things like the capacity, the sound, the décor, and the acts, you can remind her that she's one of the reasons people keep coming back. I have to remind her myself as we finish up our conversation over a tasty wheat beer by the warm sun coming through the window.
But of course she just smiles and deflects to her staff and the patrons.
"The people. We seem to draw in the right people," she says and takes her last sip.
Yes, and Lisa Koop is one of those people.
---
Written by Jesse Wilkinson
Photos by Nelson Phillips