Macleans Ales
Hanover, Ontario

By now, the story has passed into Ontario craft brewing legend. In the '70s, Charles Maclean went on a motorcycle trip through England. He took a job in a London pub where he was introduced to the art of brewing beer. Upon arriving home, he set to work in different breweries before establishing his own in Hanover. Today, Maclean's Ales are widely available in the LCBO, Beer Store, and different restaurants throughout the region, as a testament to Ontario's shared love of well-made, thoughtfully crafted ales.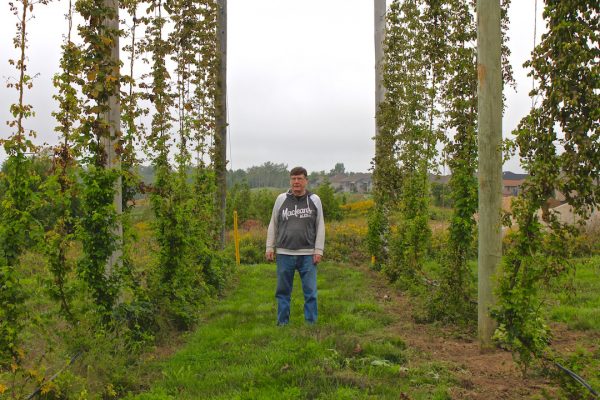 I paid the brewery a visit to try out a few Maclean's classics and a couple of new ones because beer is good, but craft beer is better.
---
Farmhouse Blonde
4.8% ABV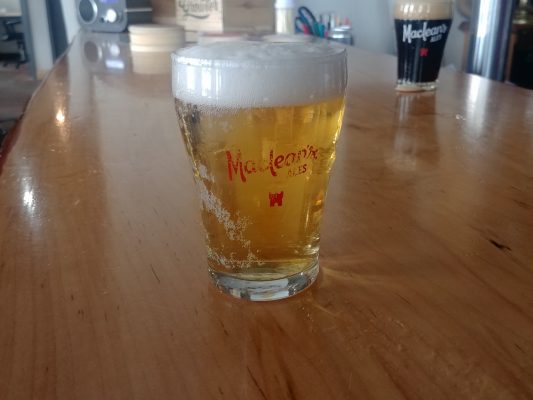 Appearance
Transparent gold with light head
Advertisement
Nose
Subtle and sweet
Taste
The Farmhouse Blonde is easy drinking and crisp. It's got a nice balance of flavours and goes down quite nicely!
Body
Light and clean
Where to Enjoy
It's a good beer to drink at a concert, or at home, listening to records.
---
Light Lager
4.3% ABV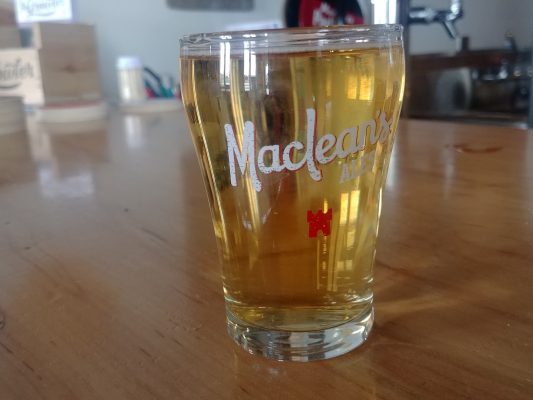 Appearance
Completely transparent golden yellow
Nose
Almost no smell at all, very slightly hoppy.
Taste
The Light Lager it extremely mild tasting, with just a hint of tartness. Endlessly drinkable. You could have about 4 of these before you'd even notice.
Body
Smooth and fairly light bodied
Where to Enjoy
Get your lawnchairs out! This is one to drink with friends under your favourite tree.
---
Lazy Hazy IPA
4.8% ABV – Seasonal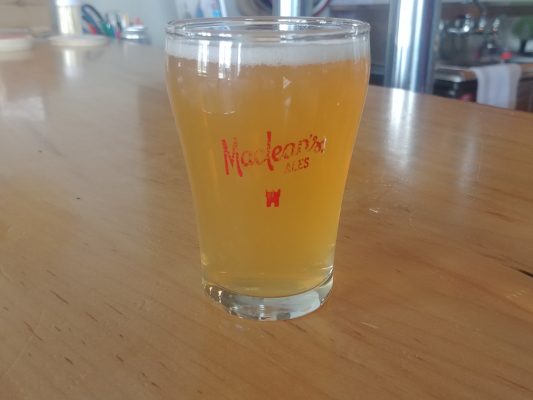 Appearance
As hazy as its name would imply, a nice cloudy yellow
Nose
The hops lend an extremely citrusy smell. Grapefruit, and other sweet, fruity smells are evident
Taste
It's sweet and citrusy. The IPA bitterness comes only as a mild aftertaste rather than being a defining characteristic of the Lazy Hazy.
Body
Medium bodied, easy drinking
Where to Enjoy
If this isn't a beach beer, I don't know what is.
---
Pale ale
5.2% ABV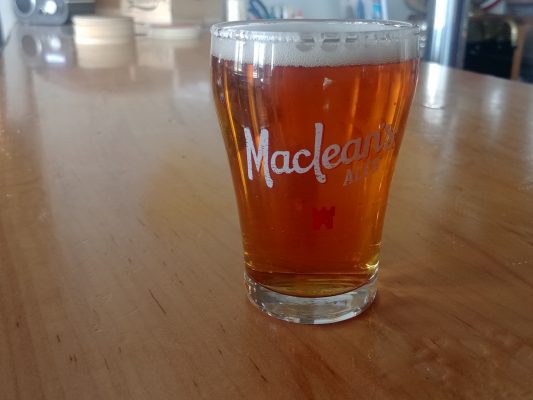 Appearance
Transparent reddish brown
Nose
It's got the faintest hoppy scent
Taste
The Pale Ale is interesting to drink. It's got a nice earthiness, and is malty. There are hops evident, but not enough to be a dominant flavour, rather, a highlight in an already good beer.
Body
Medium, easy drinking.
Where to Enjoy
On a September day just before the leaves turn colours, perhaps on the last shorts day of the year.
---
Maple Coffee Stout
5.8% ABV – seasonal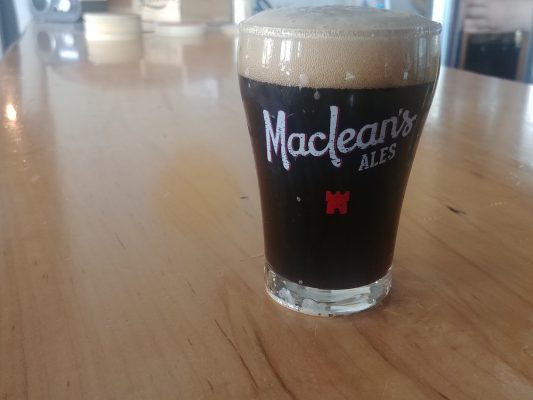 Appearance
Black as midnight on a moonless night. Ample cream coloured head
Nose
Mostly coffee with just a hint of that familiar maple sweetness
Taste
The maple flavour is there, but this is a coffee driven beer. It's sweet, with a slight bitterness and a definite coffee aftertaste.
Body
Extremely smooth, medium bodied
Where to Enjoy
I'm not usually one to advocate beer with breakfast. I'd normally go for a breakfast Caesar before a breakfast beer. But this is a breakfast beer. Ideally on the porch of a cottage, with a lake nearby. Out of sight, but not out of earshot.
Final thoughts
Maclean's Ales is sure to delight any craft beer aficionado. Some of their brews are exactly what you'd expect from that particular style of beer, but a lot of their brews are unique, interesting, and flavourful departures from the norm. There is no beer I wouldn't recommend when asked what they do well. Their ubiquity in Grey-Bruce is an added bonus. Tons of local restaurants carry the Farmhouse and the Pale Ale, but many of their other beers are widely available wherever you prefer to stock up, making it an easy brewery to sample from.
---
Written by Andy Elliott
Feature image by Nelson Phillips