Food is great. Good food is even better. Food is a complex and heart-warming part of the culinary diaspora that connects people to different cultures, their own identities, and can act as a bridge to another place spiritually and mentally; it's why you crave your grandma's cooking when you're homesick, why you can sense the smell of the BBQ when you think of a hot summer night on the back deck, and why chocolate is synonymous with love. Food connects us to our memories, our lives, and to the people and places that hold special places in our hearts.
So what happens when the ideals from a country like Canada, world-renowned for its textbook adoption of multiculturalism – and a community like Owen Sound, epically rich in community spirit, converge to bring about a celebration of food? You get an award-winning, highly-anticipated event called Savour Owen Sound.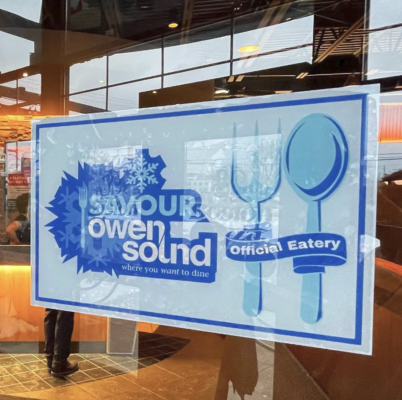 Here's what you need to know:
Advertisement
In 2021, Savour Owen Sound took home the prestigious Ontario Tourism Resiliency Award, given by the Tourism Industry Association of Ontario at the Ontario Tourism Summit in Ottawa last October. In case you needed to be reminded, that means the City's marketing dept was able to secure the W during a global pandemic when dining was all but given the boot thanks to recurring provincial and federal regulations geared at curbing the spread of Covid-19. They revised the format of the event to embrace a curbside framework that was able to showcase the local culinary industry in a safe way – but this year, after pandemic restrictions in Ontario have all but lifted, it's back to the table we go.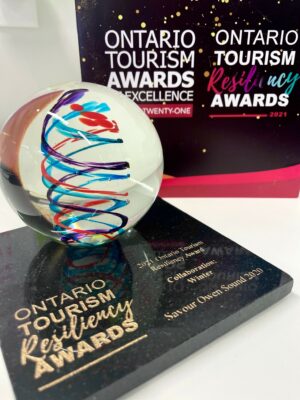 Held all March long, you can visit 26 unique restaurants spread across the Scenic City and Grey County offering dishes with a hyper-local approach, collecting stamps on a culinary passport. Visit a minimum of two locations, enjoy the Savour Feature, and have your Savour Passport validated by the host to submit it to City Hall for your chance to be entered for a Foodie Basket giveaway at the end of the month, valued at $1,000.00
What makes this event special compared to other food-centric celebrations is the sheer diversity offered in a rural community like OS. Mexican, Indian, Indigenous cuisine, desserts and world-class baking, local pub fare, ice cream, southern style BBQ, pizza, all-day breakfast, and fine-dining – it's literally all up for grabs within a 20km radius.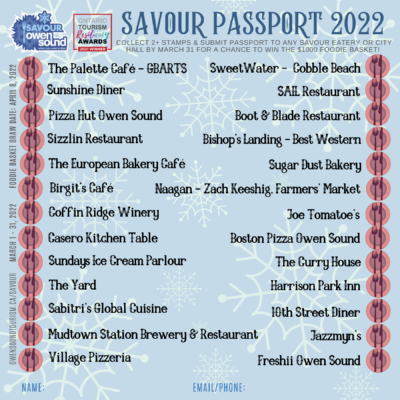 When the dust settles and you've had a minute to digest the spoils of your culinary pillagery, you can vote for your favourite Savour Owen Sound 2022 eatery by filling out a quick survey on the website to be awarded as the People's Choice Savour Skillet – quite the proverbial feather in the cap of the winner.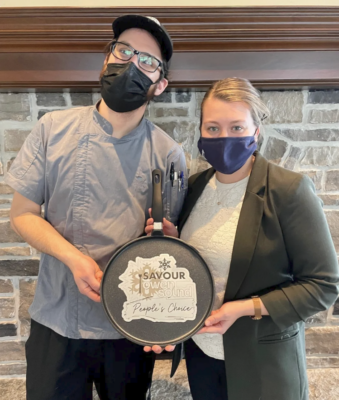 This event is a gamechanger for local food in Grey Bruce, and will no doubt become a beacon that other regions will be looking at for inspiration in a post-covid world when the hospitality industry could use a helping hand to get back on its feet. When you blend community spirit, great grub, and the desire to help lift your neighbours and local businesses up – that's a recipe we're all about.