Royal City Brewing Co.
Guelph, Ontario

If I could use one word to describe Royal City Brewing, it'd be "REAL," because that's what they're about. There's no oil or extract here. Their Hibiscus Saison is flavoured with hibiscus flowers in a gigantic tea infuser. The Smoked Honey Brown is flavoured with real honey, and their vanilla porter uses the actual bean. And it goes to show that the smallest details make the biggest difference – which is important because beer is good, but craft beer made with fresh ingredients is better.

I'd also like to give a shoutout to Lexi who took the time out of her day to give me a little tour and walked me through these fine beers.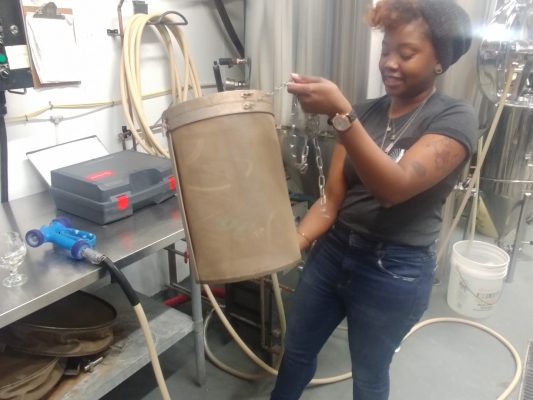 ---
Hibiscus Saison
5.4% ABV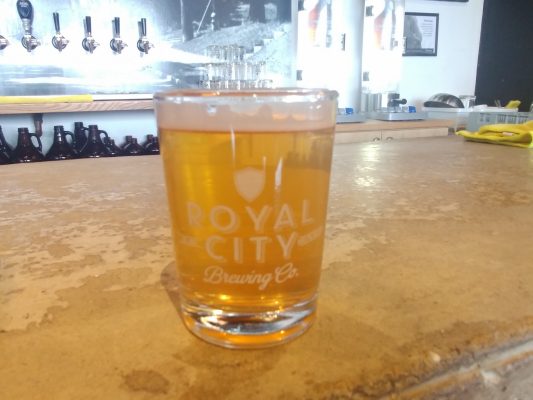 Appearance
A hazy pale yellow colour, with the slightest pink when the light hits it just right.

Advertisement
Nose
Floral, the hibiscus really comes through.

Taste
The Hibiscus Saison is immediately tart with floral overtones. It finishes with a mild, bitter aftertaste.

Body
Light, crisp.

Where to Enjoy
A nice beer to drink in the winter when you want to think about summer.
---
Exhibition Session IPA
4.5% ABV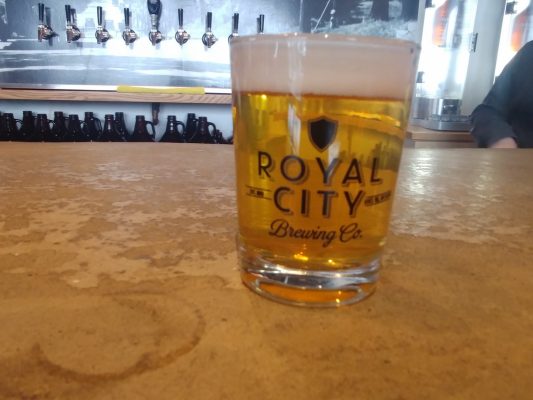 Appearance
Pale gold, transparent, with white head.

Nose
The hops lend a nice citrusy, fruity aroma.

Taste
The Exhibition is exceptionally drinkable. It's hopped mildly enough to give it a citrus flavour with the bitterness only making a real appearance on the finish.

Body
Light, crisp, easy drinking.

Where to Enjoy
It's a good patio beer, to be enjoyed on a Saturday afternoon.
---
Smoked Honey Brown Ale
5.5% ABV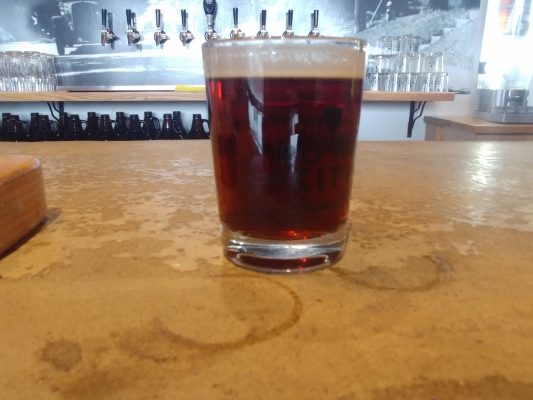 Appearance
Dark brown, with an off-white head.

Nose
Powerfully smokey.

Taste
The initial flavour is an intense smokiness, but the honey soon makes itself apparent… finishing with a delightful sweet flavour.

Body
One of the smoothest beers I have ever had the pleasure of drinking. It almost gives the impression that it has evaporated when you swallow a mouthful.

Where to Enjoy
This is a hobbit beer. Pair it with a hearty stew, and you'd almost expect 13 dwarves to turn up at your doorstep.
---
100 Steps Stout
5.2% ABV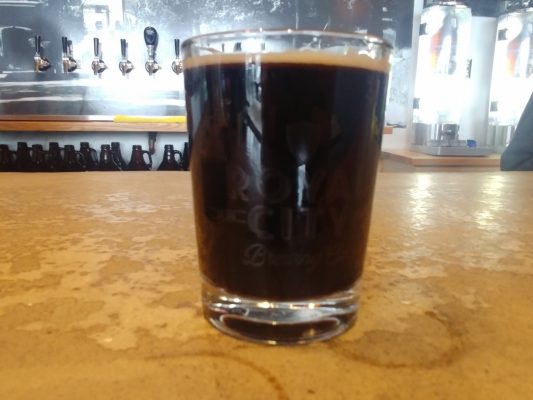 Appearance
Pitch black with a caramel coloured head

Nose
It's got coffee notes and just a touch of sweetness

Taste
The 100 steps is extremely chocolatey, with a nice toastiness. The roasted malt flavour lingers on the palate well after you've finished drinking it.

Body
It's medium bodied, leaning ever so slightly towards the heavy.

Where to Enjoy
This is the beer to have during the first snowfall in December, when the snow is falling in large, friendly flakes.
---
Final Thoughts
Royal City Brewery is the place to go when you want to find out what attention to detail does for a beer. Their brews are already exceptional, but the care that goes into each batch elevates them well above the ordinary. In addition to the beers I've reviewed here, there is an ever-changing lineup of seasonals and one-offs…each as well-crafted as their core beers.
It's worth the drive to pay them a visit, but you can buy beer on their website. I've also found the Smoked Honey in the Hanover LCBO.
---
Words and photos by Andy Elliott