When you listen to a Glacial Erratic song, you don't know whether to rock out or to laugh along. I say do both. They want you to. Otherwise, they wouldn't have named their latest album Rock 'n LOL. A perfect mix of Frank Zappa and Tenacious D, this is a six-track exploration into the reality of being a dad, being tall, and being Randy.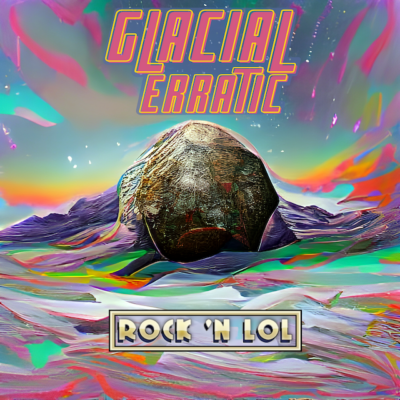 A self-proclaimed banjo-funk-rock-fusion outfit, the band consists of Dave Loopstra, Josh Maitland, Mitch Yurkiw, Marek Barlow, and Jay Savery. They open the new album with a classic rock riff and deep, guttural Primus-inspired vocals of PRFCT that make it clear you're not in for a typical listening experience. French Song certainly has a certain 'je ne sais quoi.' You won't hear anything resembling Roch Voisin, but you will hear your favourite French words spoken seductively into a mic with some kick-ass guitar solos. It includes some of my favourites like 'biblioteque' and 'come ci come ca.'
Randy slows things down and blends a few genres to riff on the sexual innuendo that must curse all who are given the namesake. "Randy every day/ Randy every night" Loopstra sings; even Randy when he's doing his taxes. Some fun freestyling accompanies a steady beat on this one, while Me Too is a funky jam about toxic vanity that will get your head bobbing for a good three minutes. "If I was you, I'd wanna be me too," Loopstra sings playfully.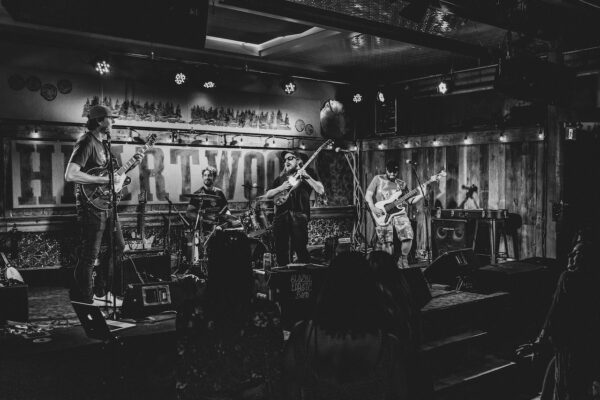 One Man Party is a standout on the album. It's easily my favourite. Some tunes are fun and figurative, this one's explicitly literal right down to the title. This dude has found a night to himself, specifically from 5 – 8pm while his wife has taken the kids to karate lessons. He takes the opportunity to drink a Bud Light and smoke a little herb, but still has to remember to take the trash out to the curb. And if he has time 'maybe get into a little laundry' and 'pick up the Lego off the carpet'. Oh man, how parties get fun as we get older.
Advertisement
Tall Guy is an unapologetic glimpse into what the air up there is really like – it can be annoying, apparently. I wouldn't know. The song lists all the platitudes tall dudes must hear on the daily. 'Do you play basketball?' 'Do you have a tall dad?' 'Do people hate standing behind you at a concert?' 'Can you come over and hang my Christmas lights?' These are all things I can't relate to, but I'm assuming bandmates Loopstra and Yurkiw can, and likely supplied the lyrics to this one.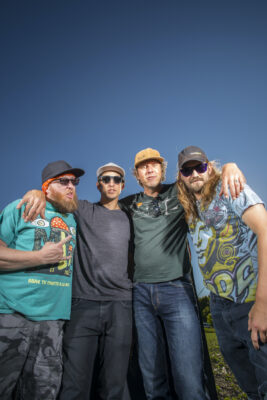 Calculator opens with a bluegrass vibe and a commentary on endless decimals. What does 10 divided by 7 equal? You don't need a calculator for this one, Loopstra supplies the answer. It's educational. And the jam is fun as hell.
That's what's great about this album. You can rock out to it, or you can listen closely and laugh along. Either way, Glacial Erratic is a local treasure that needs to be seen live. Keep an eye out for local dates this summer.
Find Rock 'n LOL on streaming sites and at glacialerraticband.bandcamp.com
Written by Jesse Wilkinson