A new sculpture in Collingwood sends a message that everyone is welcome
A colourful new statue has been unveiled in Collingwood, and it's sure to catch your eye.
The spectacular piece of public art was commissioned by the Town of Collingwood to inspire, encourage discussion and celebrate the 2SLGBTQIA+ community. It also aims to send a message that everyone is welcome.
"It's more than just a sculpture, it's a symbol for diversity and acceptance of the LGBTQ family in our community," says John Miller, president of the Rainbow Club of South Georgian Bay and team lead for Collingwood Pride.
Advertisement
The 13-foot-high piece — which was unveiled December 2022 — was created by Toronto-based artist William Hung. Called Dare to Dream, it has three main elements: a curved, stainless steel arc to represent a rainbow; a cast-iron rhinoceros, a lesser-known symbol of 2SLGBTQIA+ resistance; and eight colourful balloons to represent the original Pride flag of 1978.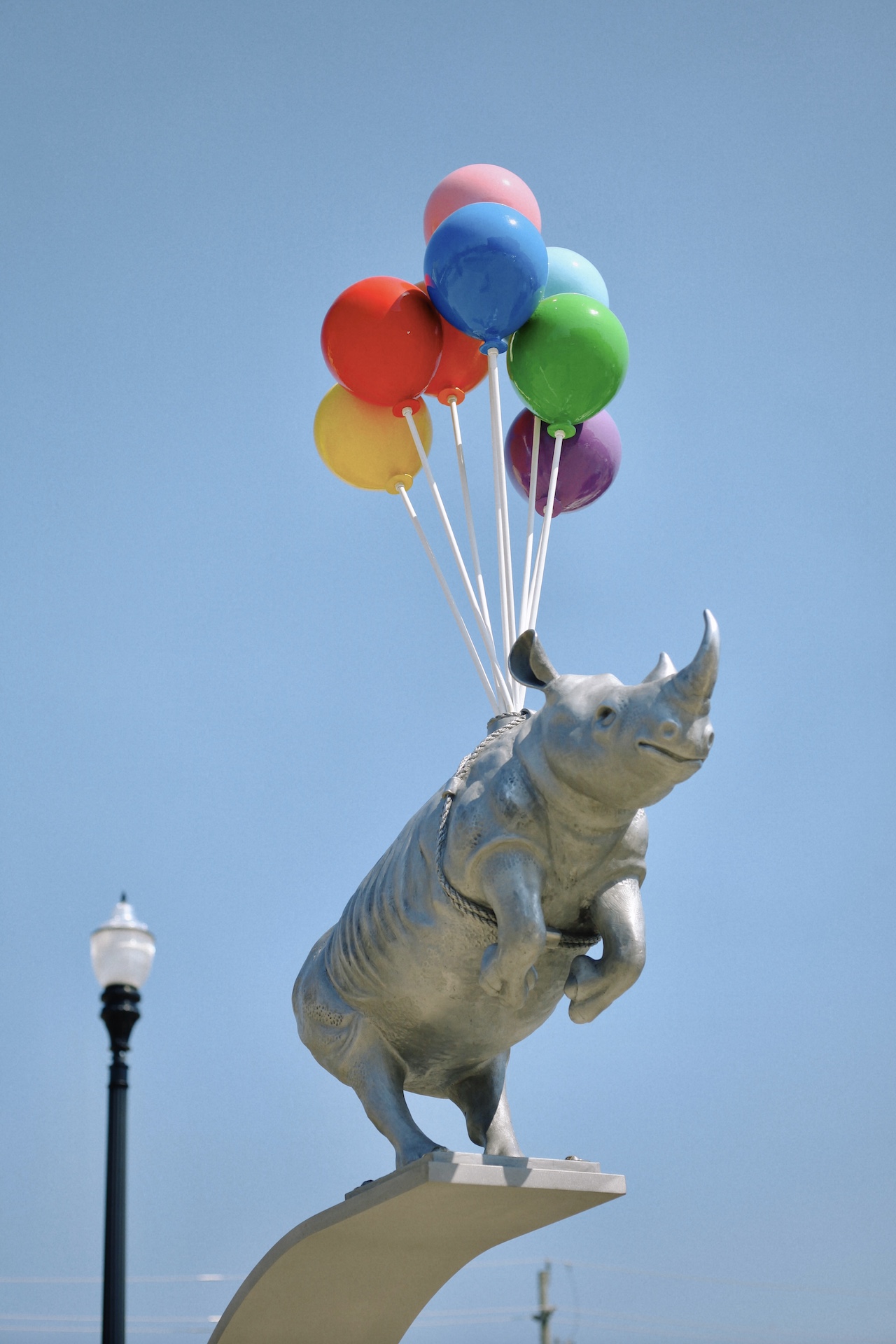 In 2021, a call went out across Ontario inviting professional artists to apply for the art project that was envisioned more than a decade ago. A group of residents, town staff and representatives from The Rainbow Club of South Georgian Bay worked together to select the final proposal and see it through.
A member of the 2SLGBTQIA+ community himself, Hung came up with the concept to inspire curiosity and hope in everyone. The sculpture is a symbol for anyone who has ever felt different or like they didn't belong, and for anyone who yearns for a community to call their own.
It is also a reminder that as long as you dare to dream, even rhinoceroses can fly.
"I am over-the-moon ecstatic with how it turned out," said Miller.
The installation of the sculpture has been met with positive feedback from the community so far, with a throng of people taking to social media to express their support.
The sculpture is not the first piece of public art in Collingwood to celebrate the local 2SLGBTQIA+ community. In 2017, the town installed a rainbow crosswalk, which has become a popular tourist attraction. These pieces of art serve as a symbol of Collingwood's ongoing commitment to promoting equality and acceptance.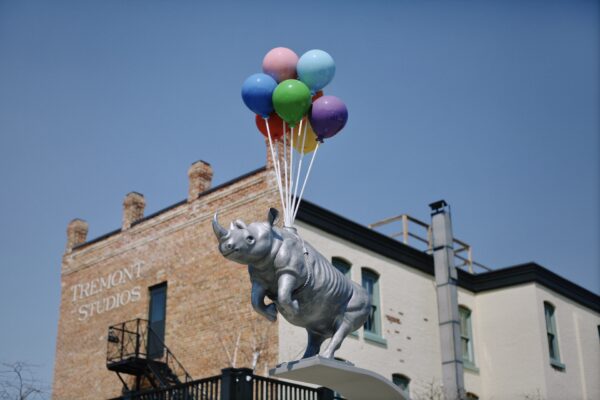 "It's a testament to the town's commitment to diversity and inclusivity," said Miller. "I think it's a symbol of how far Collingwood has come. Collingwood was behind the times, and now we are an example of what every town should be in terms of support and being open to diversity."
The Collingwood Pride Festival is returning for the 2nd time this summer from July 14th – 16th with a weekend full of education, drag, dancing, and the Collingwood Pride Parade! Visit pridecollingwood.com for to learn more about the festival.
Written by Maddie Johnson
Photo by Erin Coholan