Anyone who tells you this place is boring should be immediately prompted to speak with Rob Rolfe.
The former Owen Sounds' Poets Laureate is one half of the first duo to hold the position, along with Larry Jensen. Their tenure was special in that they wrote and curated music to accompany Rob's signature style of sharp, symbolic prose, contrasted with smooth acoustic accompaniment. His newest offering, Sturgeon Bay, is a collection of poetry that extends his authority as a master of cultural history and is 100% worth the read.
The name is borrowed from Great Sturgeon Bay, or Gitche Namewikwedong, and references the name of Owen Sound prior to European contact. The name provides your first clue about the contents of the collection. What's most intriguing to me about Sturgeon Bay is its modern take on researched, emotionally-charged, historically-imagined landscapes that investigate themes of power, poverty, culture, memory, and family, with Rob's own upbringing intertwined with the romanticized experiences of the region's historical population of First Nation, Métis, Black, Scot, and Irish residents. Within the book we travel from Tobermory, to OS, Irish Mountain, Detroit and Windsor, all the way down to Memphis.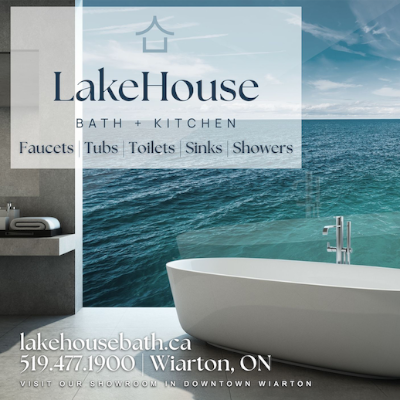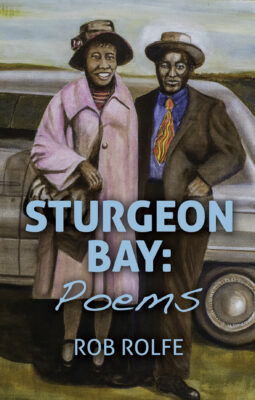 Written during the height of the pandemic, it encompasses elements lifted from the Black Lives Matter protests, widespread social and physical isolation, reflections upon rural history, and the solace offered by nature. It's incredibly personal and poignant and truly requires a read-through in one sitting. It's not too long at a total of 87 pages – but it's the time you'll inevitably spend re-reading poems or flipping back when your mind makes a connection to a previous line that will alert you to the intricacies tied up in these pages.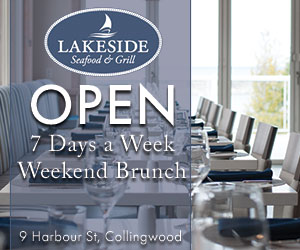 A book-wide example that had me muttering 'whoa!' to myself as I read is as follows: In Part Three's Looters envisioning the economic landscape of the pandemic; "there are two kinds of looters some / are reckless amateurs angry enough / to spark riots fueled by provocateurs / but others are found in high places / rich pillagers of workers and the poor."
Looters had me flip back to Blues Eyes in Part Two, to re-read about the pillaging of land on Irish Mountain during the formation of the 4th Canadian Division Training Centre, now known as the Land Force Central Area Training Centre Meaford (LFCATC Meaford). Rolfe writes: "late nights on Irish Mountain up where the stars look on, Blue Eyes sometimes wanders looking for her family farm / she died inside a hidden well she was buried long before the government came looking for a place to train for war / first came idle promises then whispers all around they uprooted all the farmers left hay upon the ground… they battled every hardship until they had to leave farmsteads taken from them with little time to grieve… old grievances die slowly but be that as it may for each of life's injustices someone has to pay."
This overarching theme of change – wanted and unwanted – is hinted at even sooner in the book and had me flip back to Part One's IV: "you follow human boot prints / sunk into pristine snow until / they reach a ravine that slopes / to the west or morph into animal / tracks first hint of a trickster."
Pandemic looters in high places. Uprooted farmers. Boot prints that morph into animal tracks… The seal of the 4th Canadian Division?
A wolf. Whoa!
Perhaps what Rolfe is hinting at – if anything at all – is that history and culture repeat themselves in wild ways and have the ability to transcend time. When we're open to these connections, the stories of the past are able to be remembered and retold in new and exciting ways. His writing is epic and does this oh-so well.
Pick up a copy of Sturgeon Bay at the Ginger Press in Owen Sound.
Written by Nelson Phillips
Feature photo by Michael McLuhan